I still haven't gotten on the cauliflower bandwagon. I've seen recipes for alfredo sauces, pizza crusts, rice, and more. For some reason, the white veggie doesn't get my taste buds salivating when steamed- I much prefer to chop up a head of cauliflower and roast it until browned and crispy with garlic.
As I was browsing the internet the other day (as I do frequently for meal inspiration or when I'm bored or decide I just want to drool), I ran across Kylie's cauliflower crust calzones, another great soul who had also never made cauliflower crust pizza before. Being lunchtime, I got to thinking that pizza sounded great.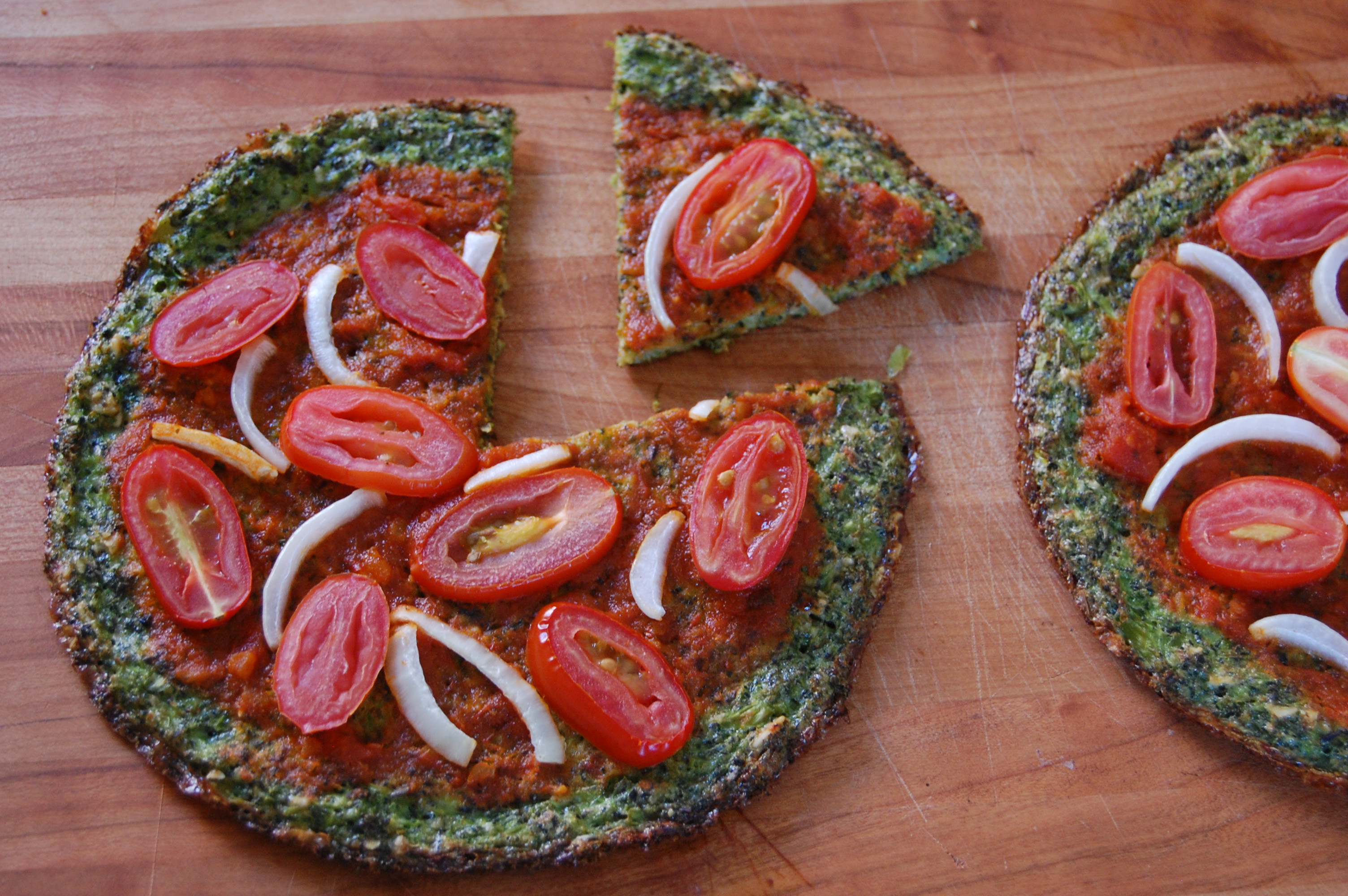 Not wanting to wait for pizza dough to rise, my eyes went directly to the head of cauliflower that was withering away in the veggie drawer. If cauliflower crust is tasty, I thought a broccoli crust would work just as well- and it turns out broccoli takes the cruciferous crown 10 to 4 in terms of nutrition.

Broccoli Pizza Crust
Author:
Marisa | Uproot Kitchen
Ingredients
16 ounce head of broccoli
1 egg + 1 egg white
1 tablespoon olive oil
1 tablespoon ground oats
1 teaspoon Italian seasoning
¼ teaspoon garlic powder
¼ teaspoon salt
Instructions
Preheat the oven to 425 degrees.
Make broccoli rice by pulsing a large head of broccoli in the food processor about 20 times until it looks like grains of rice. You can also use a cheese grater. Measure out 2 packed cups of broccoli rice.
In a saucepan, begin heating ¼ cup water until steaming. Add the broccoli rice, and then turn off the heat and cover the pan for 5 minutes to let it steam. Once the broccoli rice is steamed, squeeze it in a dish towel to get out any extra water.
In a bowl, combine 1 egg + 1 egg white, olive oil, oat meal, salt, and spices. Add in the broccoli rice and mix everything well.
Line a baking sheet with parchment and spread the mixture into two little round crusts. Mine were 6 inches across and about ⅓ of an inch thick. Bake these for 15-20 minutes, taking them out when the edges are crispy and have peeled up.
Remove the pan from the oven and top pizzas with desired toppings. I used 1 tablespoon pizza sauce per pizza and some sliced onion and cherry tomatoes.
Bake for another 5-8 minutes until toppings are warm.
Notes
See recommendations for baking ware in this post - the crust can be finicky unless you use a baking mat or parchment paper and are patient to let it cool.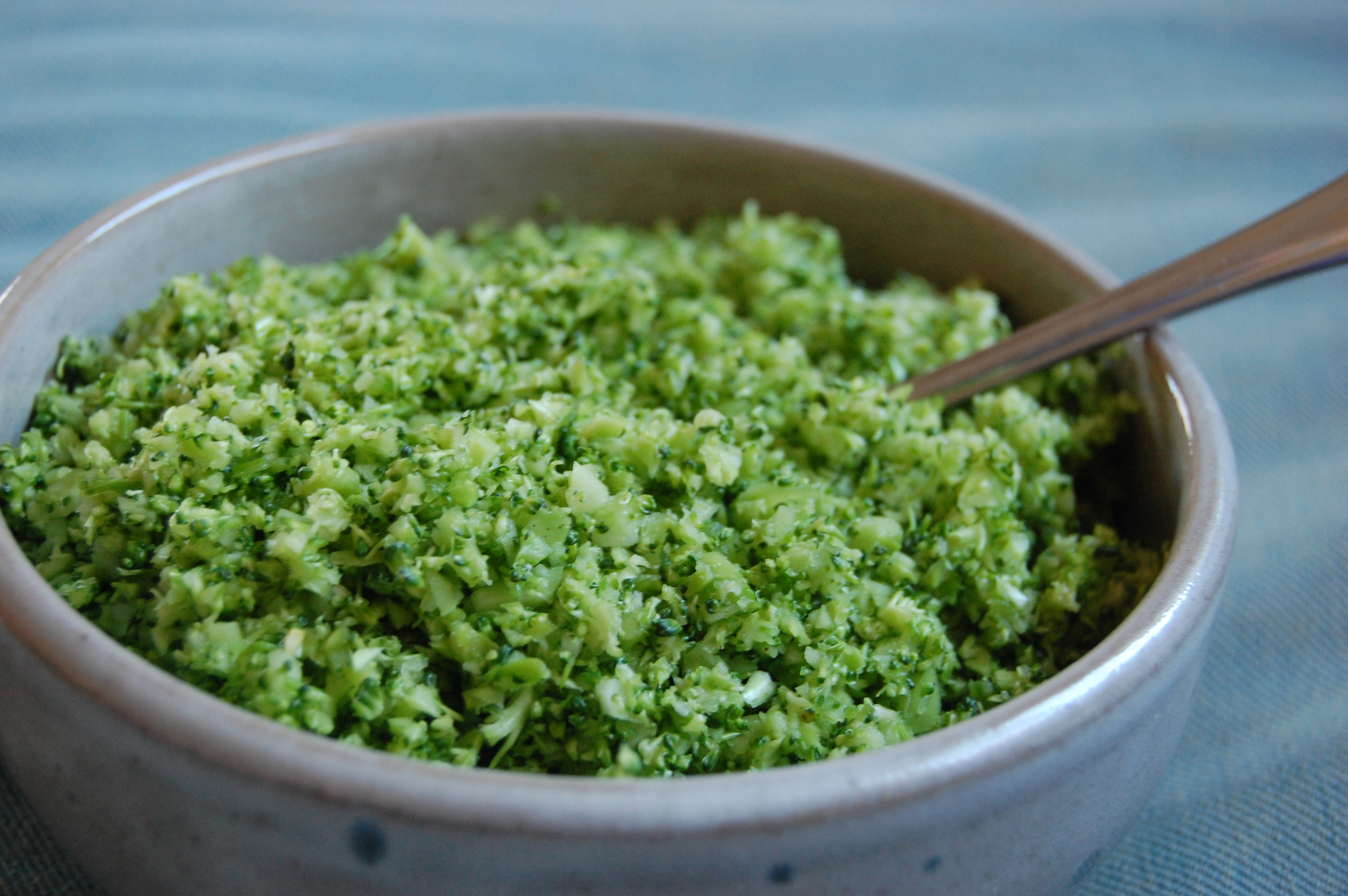 This is a dairy-free pizza crust recipe, since I think the plethora of cheeses that holds most cauliflower crusts together negates the veggies joining the party. Don't skimp on the spices because that's what makes this crust so tasty! Plus, how beautiful is that green crust? Is it weird that I think it's beautiful?
Update: I recommend using a Silpat Baking Mat + a corresponding half sheet pan (affiliate links) for this recipe, among other recipes (I use them together 2-4 times a week for anything I'm baking/roasting!). The crust is fragile and will stick to the pan itself or aluminum foil. If you don't own a Silpat, you can use parchment paper – but be patient and let the crust cool before trying to remove it.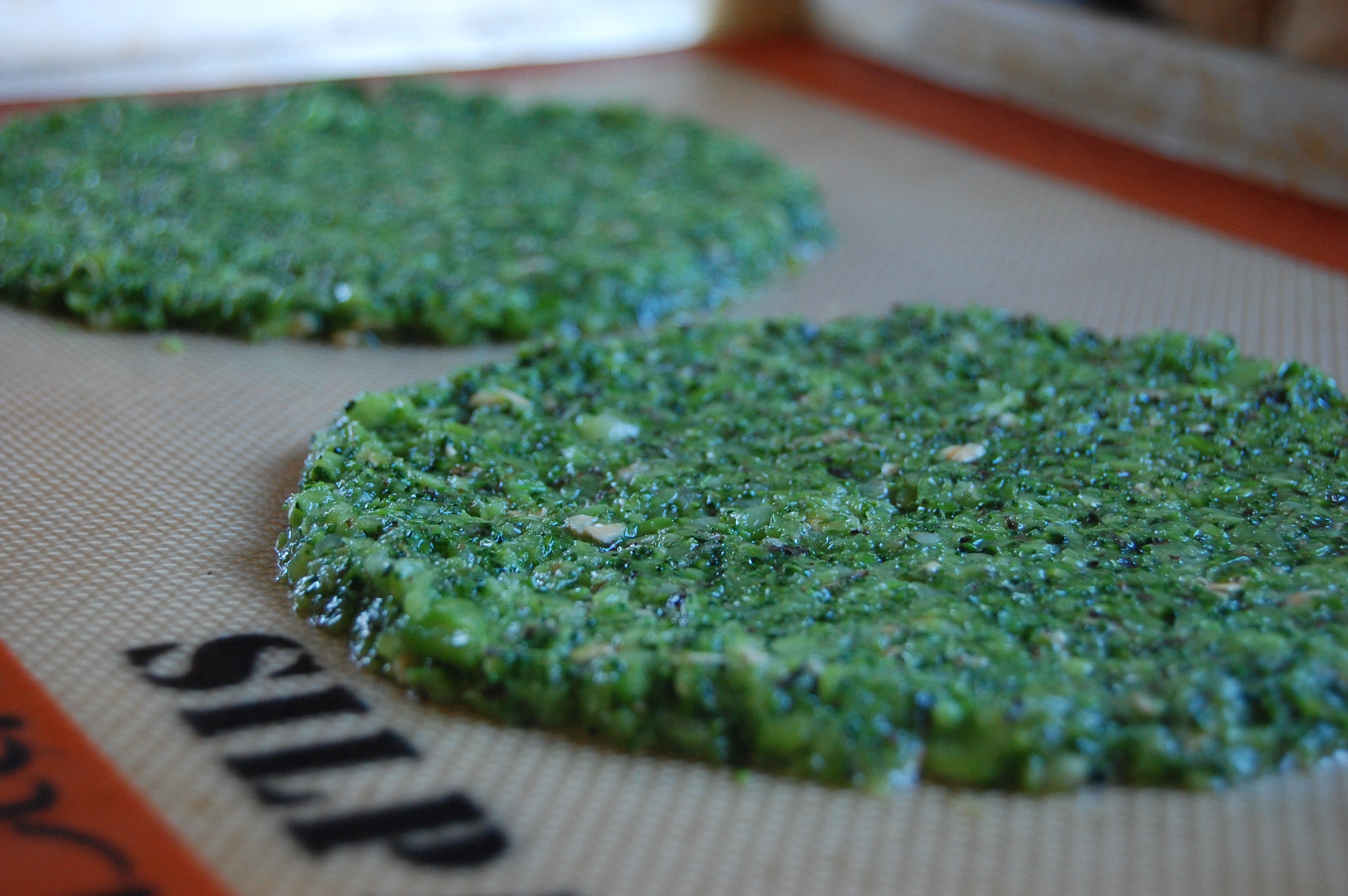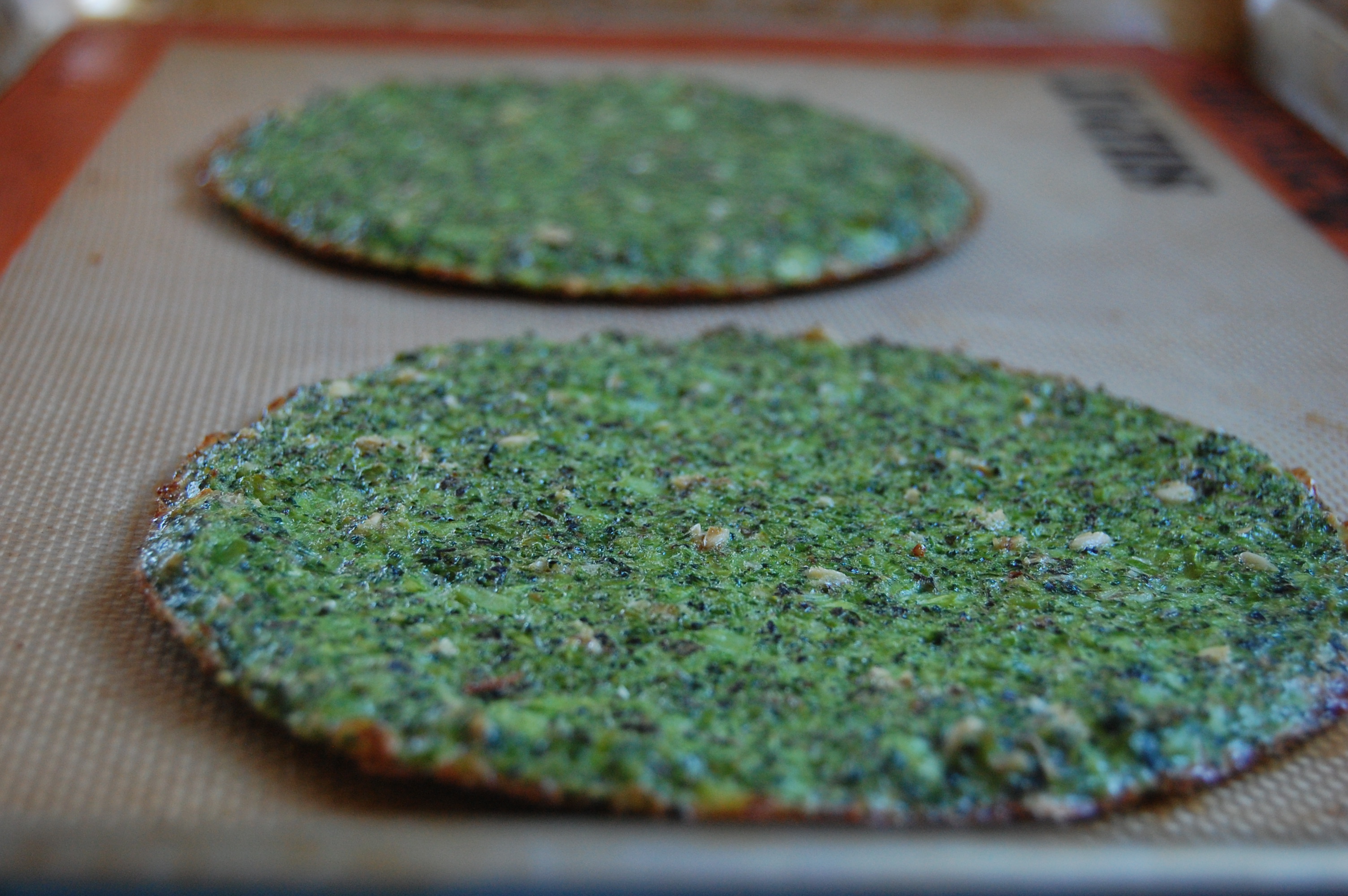 Serve with a big salad for a meal. Mix up the toppings to your favorites – just keep it light so the crust doesn't end up getting soggy!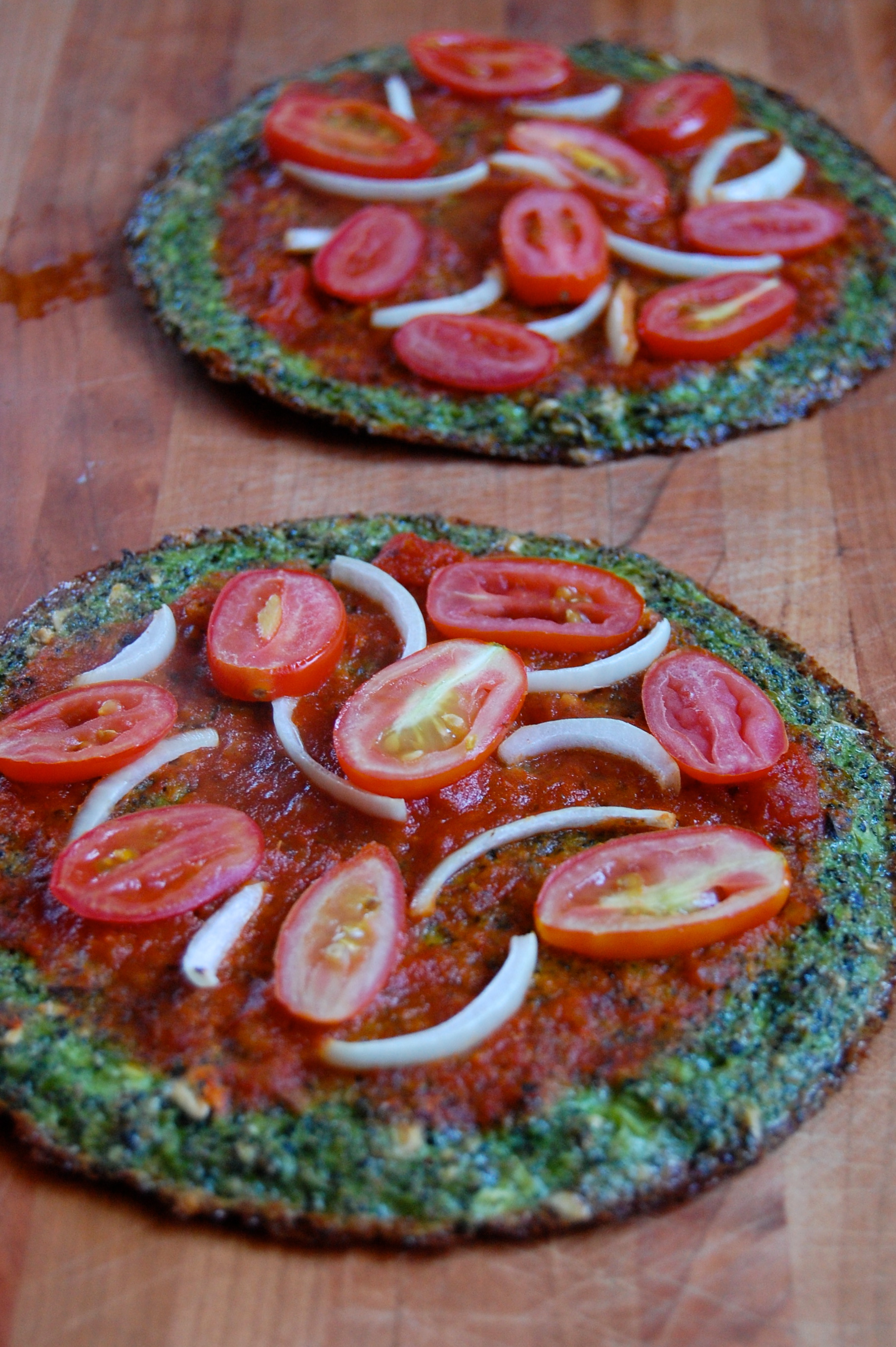 Looking for more healthy recipe ideas? Linked below are my Vegetarian Spaghetti Squash Lasagna Casserole, Baked Turkey Meatballs, Brussel Sprout Potato + Chicken Sausage Hash, and Supergreen Power Salad.
Marisa