These Easy Baked Turkey Meatballs are a healthier meatball recipe perfect for making in bulk and freezing, with just 5 ingredients excluding spices.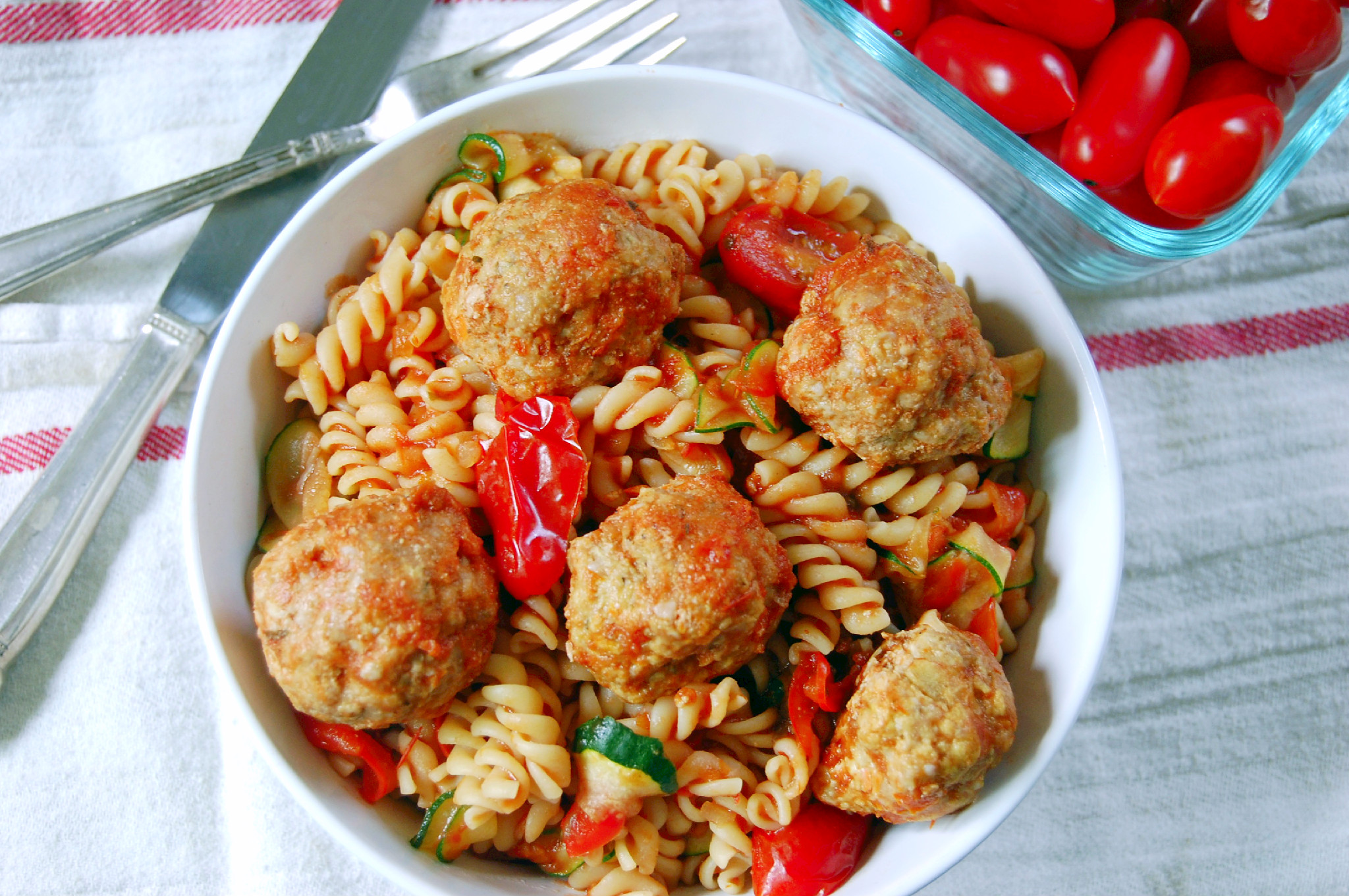 Turkey meatballs have always been in a staple in my life – there is something so comforting about a bowl of pasta with perfectly moist meatballs swimming in tomato sauce. I like my pasta jazzed up!
Frozen meatballs are my fall back for prepping lunches when I don't have anything else planned– popping them out of the freezer on top of a bowl of veggies and leftover grains in the morning so they defrost by lunchtime.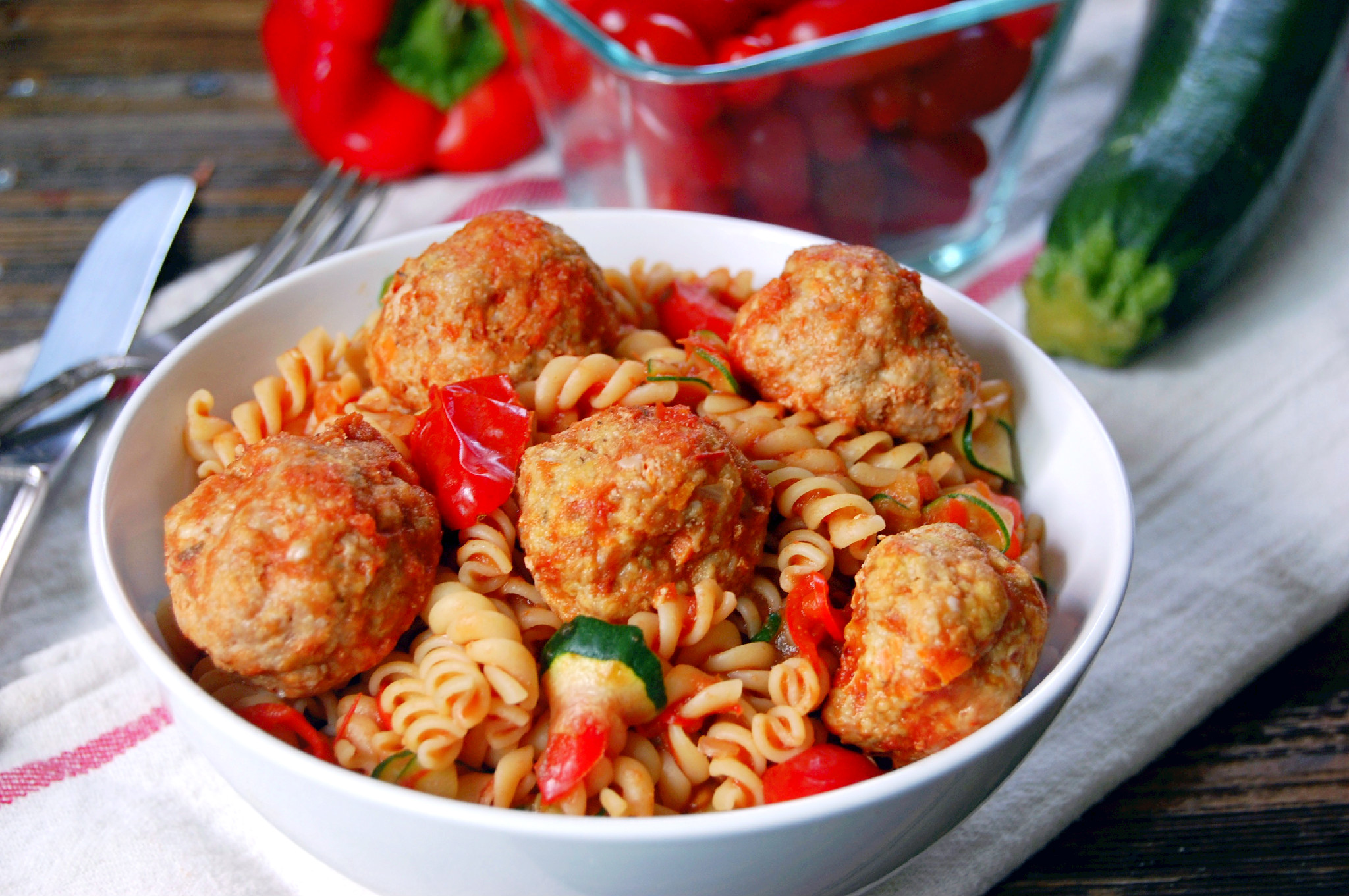 After buying so many packages of Trader Joe's frozen turkey meatballs, I realized how much tastier I could make these in bulk and then freeze for the same quick bowls of pasta.

Easy Baked Turkey Meatballs
Author:
Marisa | Uproot Kitchen
Serves:
12 (4 meatballs per serving)
Ingredients
2 pounds lean ground turkey (93% lean or higher)
½ cup unseasoned breadcrumbs
½ cup carrot
¼ cup onion
2 eggs
1 tablespoon Italian seasoning
½ tablespoon salt
1 teaspoon garlic powder
Optional: dash of red pepper flakes
Instructions
Preheat the oven to 350 degrees.
Finely mince carrot and onion by hand or in a food processor and then combine all ingredients. This is easiest if you use your hands to gently mix everything - over mixing will make them tougher.
Shape meatballs into 2-tablespoon-sized-balls and place on a baking sheet covered in parchment paper.
Bake for 30 minutes at 350 degrees, checking at 30 minutes to ensure there is no pink in the middle of the meatballs. Continue cooking 5 minutes if they aren't cooked through.
Freeze in a plastic bag in the freezer for up to 3 months, letting them defrost in the fridge or in the microwave before eating.
Notes
This recipe makes 48 small meatballs, for 12 servings of 4 meatballs. They freeze really well (go through all the steps including cooking), but the recipe can also be halved for a much smaller amount!
Nutrition Information
Calories:
117
Fat:
2
Carbohydrates:
5
Protein:
20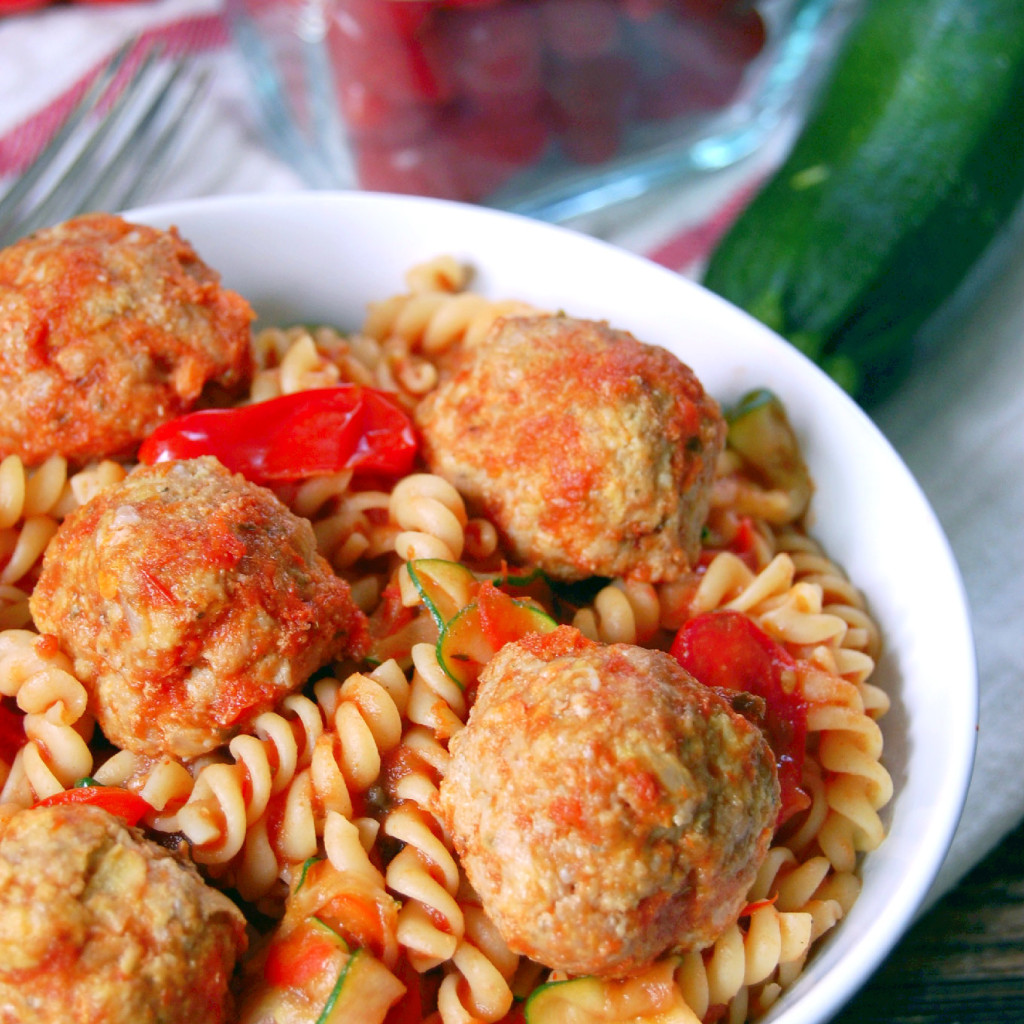 Serve with pasta or spaghetti squash, and your favorite tomato sauce (still working on perfecting my quick recipe and hope to share it soon!). I love adding sautéed onion, zucchini, red pepper, and grape tomatoes.
Looking for more freezer-friendly recipes? Try my crockpot shredded chicken, black bean & spinach baked taquitos, or date truffles!
Marisa