These simple, crispy 5 Ingredient Peanut Butter Balls are the perfect sweet snack to curb your sweet tooth, made with pantry ingredients.
This weekend, we successfully summited Gray's Peak! I couldn't figure out whether the feeling of euphoria I had the whole way down was due to the high of accomplishing my goal, or whether it was thanks to my epic trail mix that kept me fueled and moving.
Snacks have a way of motivating me to my next destination: make it to that next switchback? Definitely time for that Luna bar I stashed for hungry (hungry + angry, sorry Noah) moments at 14,000 feet of altitude.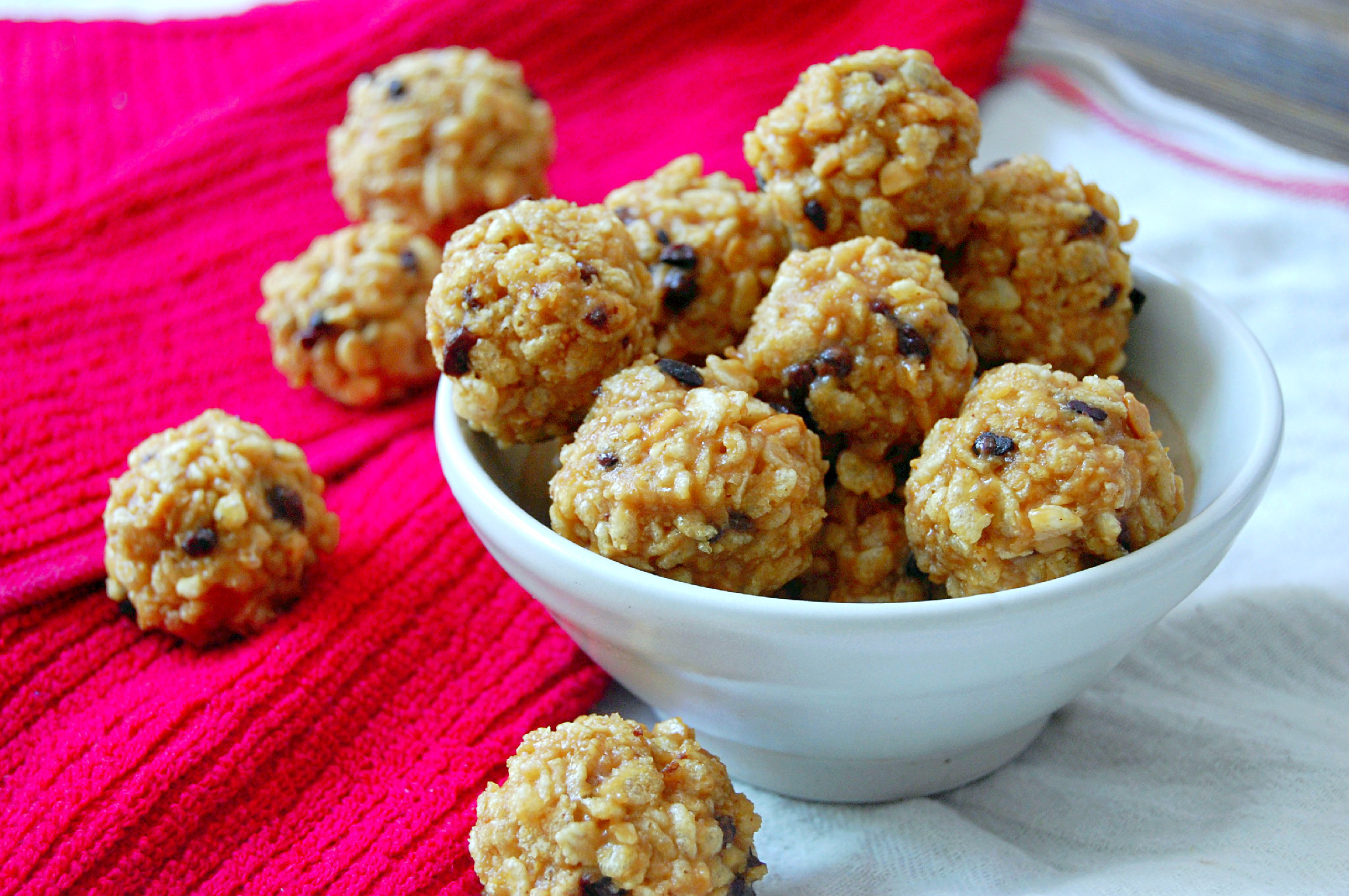 I can't wait to give you all a bit more of a recap of the hike, but I still have so much to process myself (update: read the recap here!). I honestly couldn't believe how easy it felt to just do it!
So many things in life are easy to put off because we simply find excuses for ourselves, like not being strong enough or prepared enough. I do wish I had made these peanut butter balls a few days later, as they didn't even make it on our hike because we kept popping them every time we passed the freezer as 'pre-hike fuel.' Mmmhmm.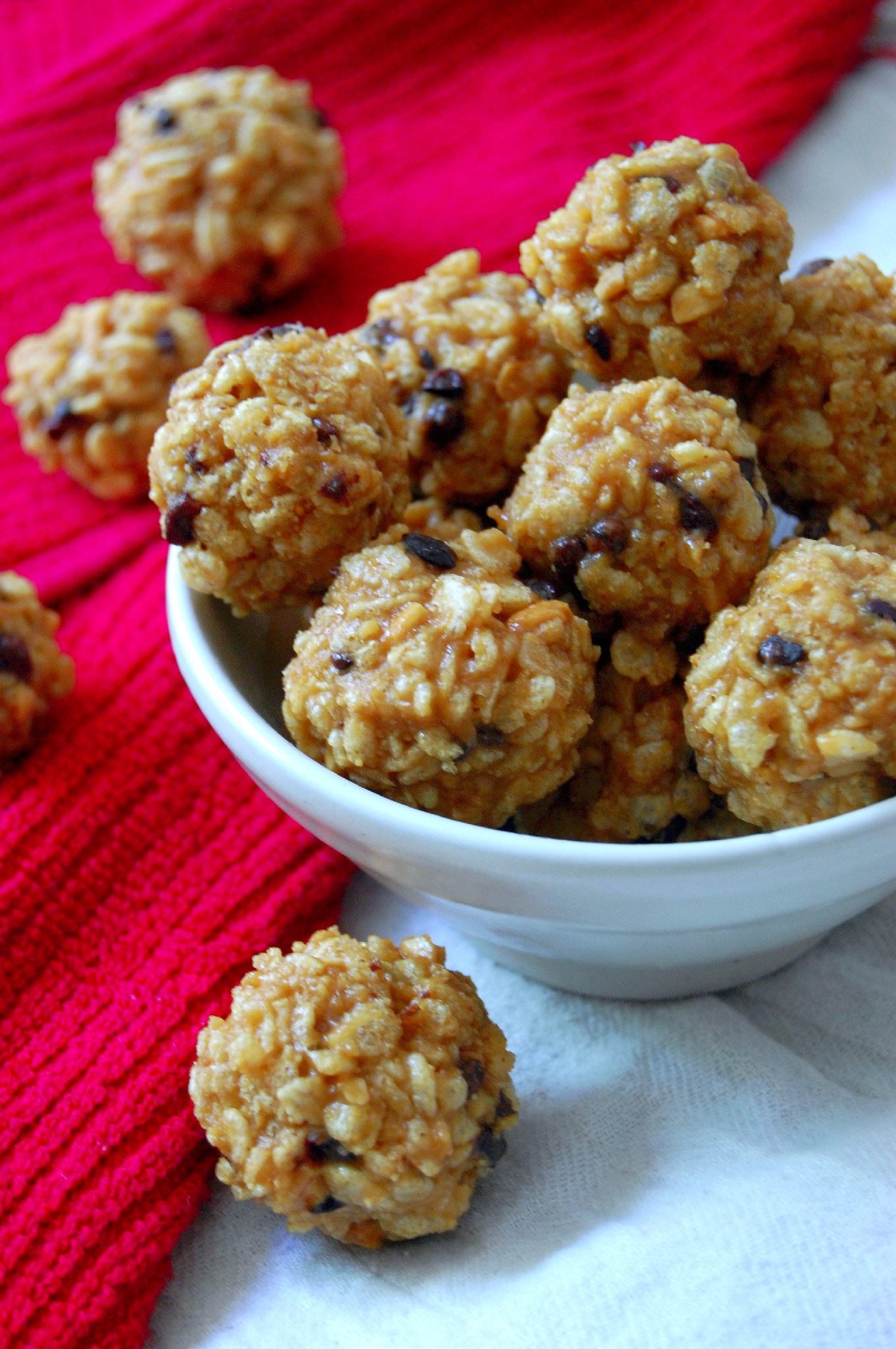 5 Ingredient Peanut Butter Balls
Author:
Marisa | Uproot Kitchen
Ingredients
½ cup chunky peanut butter
⅓ cup honey or brown rice syrup
1 teaspoon vanilla extract
2 cups rice crisp cereal
2 teaspoons cacao nibs or mini chocolate chips
Instructions
In the microwave or a saucepan, heat peanut butter, honey, and vanilla extract together until easily combined and warm.
Add the rice cereal and any add-ins (cacao nibs, mini chocolate chips) into the peanut butter mixture.
Wet your hands and roll the mixture into balls slightly smaller than golf balls. You may need to rewet your hands each time you roll a new ball, and slightly crunch the ball into your palm so it sticks to itself.
Freeze the balls for 10 minutes and eat straight from the freezer.
I couldn't even keep my hands off of this recipe as I was taking photos – evidenced by the bite marks below. If you are looking for a tasty treat to stash in the freezer for your sweet tooth, or you need actual fuel for a workout, these 5 Ingredient Peanut Butter Balls are the ticket.
Make them gluten-free with brown rice crisp cereal, and sub brown rice syrup to make them vegan.
If you're looking for a chocolate version, check out my Crispy Chocolate Peanut Butter Balls.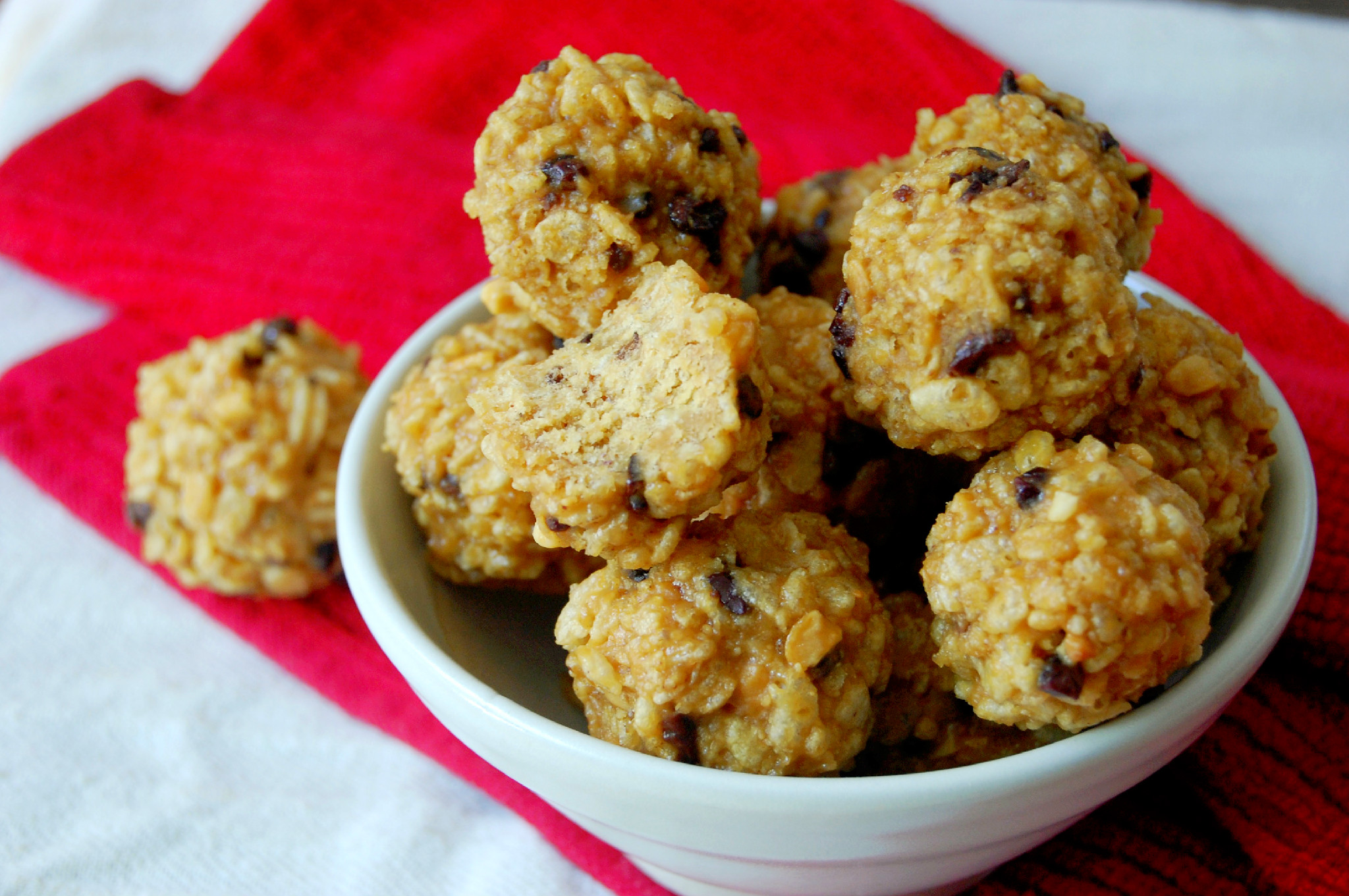 I have been loving seeing people recreating my recipes on Instagram, Twitter, or via email, so always remember to email me a picture or hashtag #uprootkitchen. I hope to feature some of your great photos and suggestions soon in a post!
Now go do yourself a favor and go make these 5 ingredient peanut butter balls so you have a tasty snack in 10 minutes.
Looking for more Bite Size Snacks + Treats? Check out my roundup here!
Marisa