Have you ever found yourself with a few pieces of leftover stale bread, unsure of what to do with them? I'm sharing today an easy How To post on making your own croutons, and reduce food waste by repurposing your stale bread.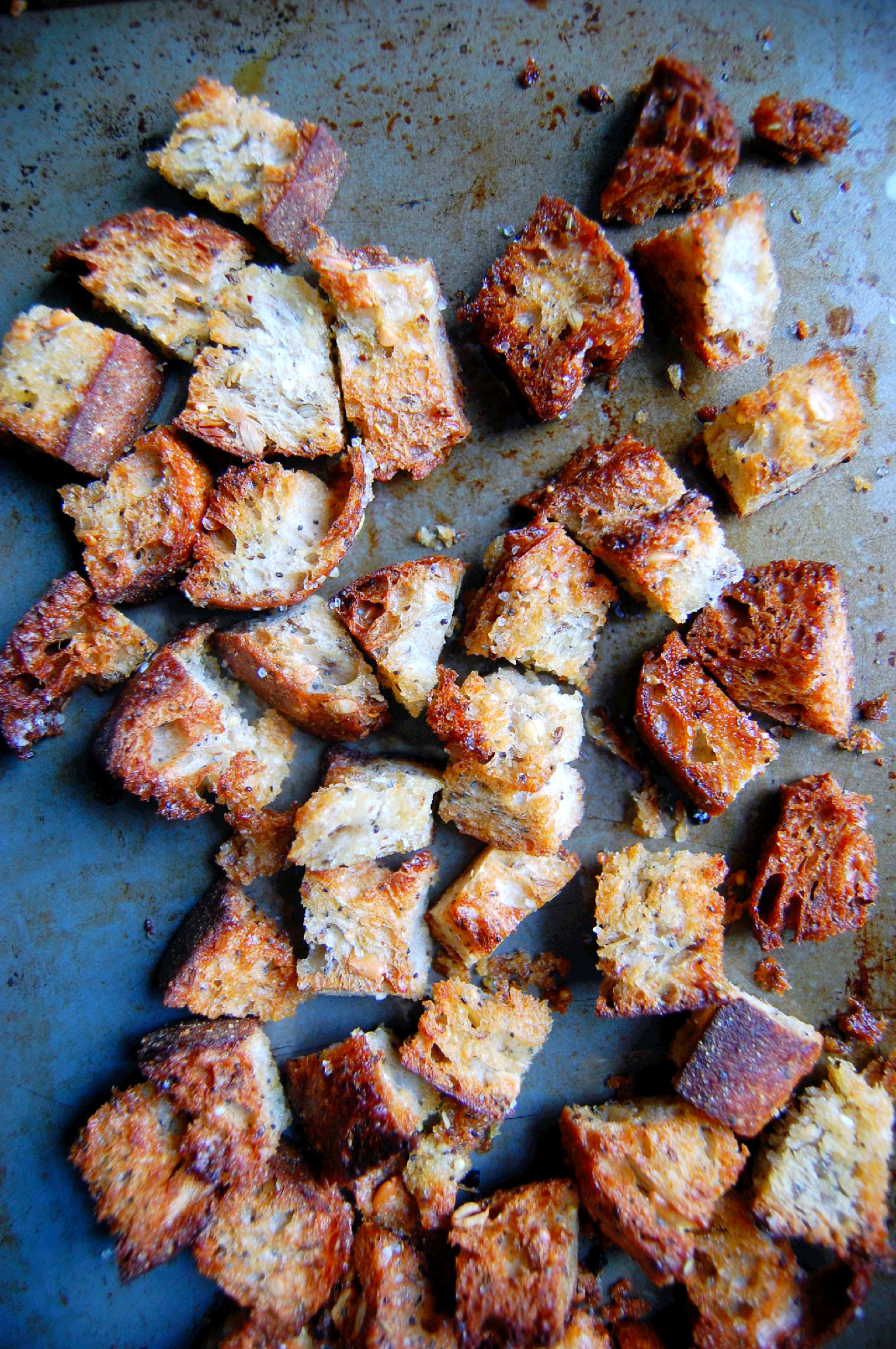 I love a great piece of toast with almond butter or avocado and a fried egg, but a recent loaf purchase went stale faster than I could enjoy it. Haven't spent a decent chunk of change on the fancy seed-studded loaf, I was determined to find a higher purpose for the stale bread.
My oven was preheated already for some food prep for the week (roasting sweet potatoes and chicken!), and I quickly cubed the bread and doused it in some spices and olive oil as pictured below. After 15 minutes, these toasty and flavorful croutons were born!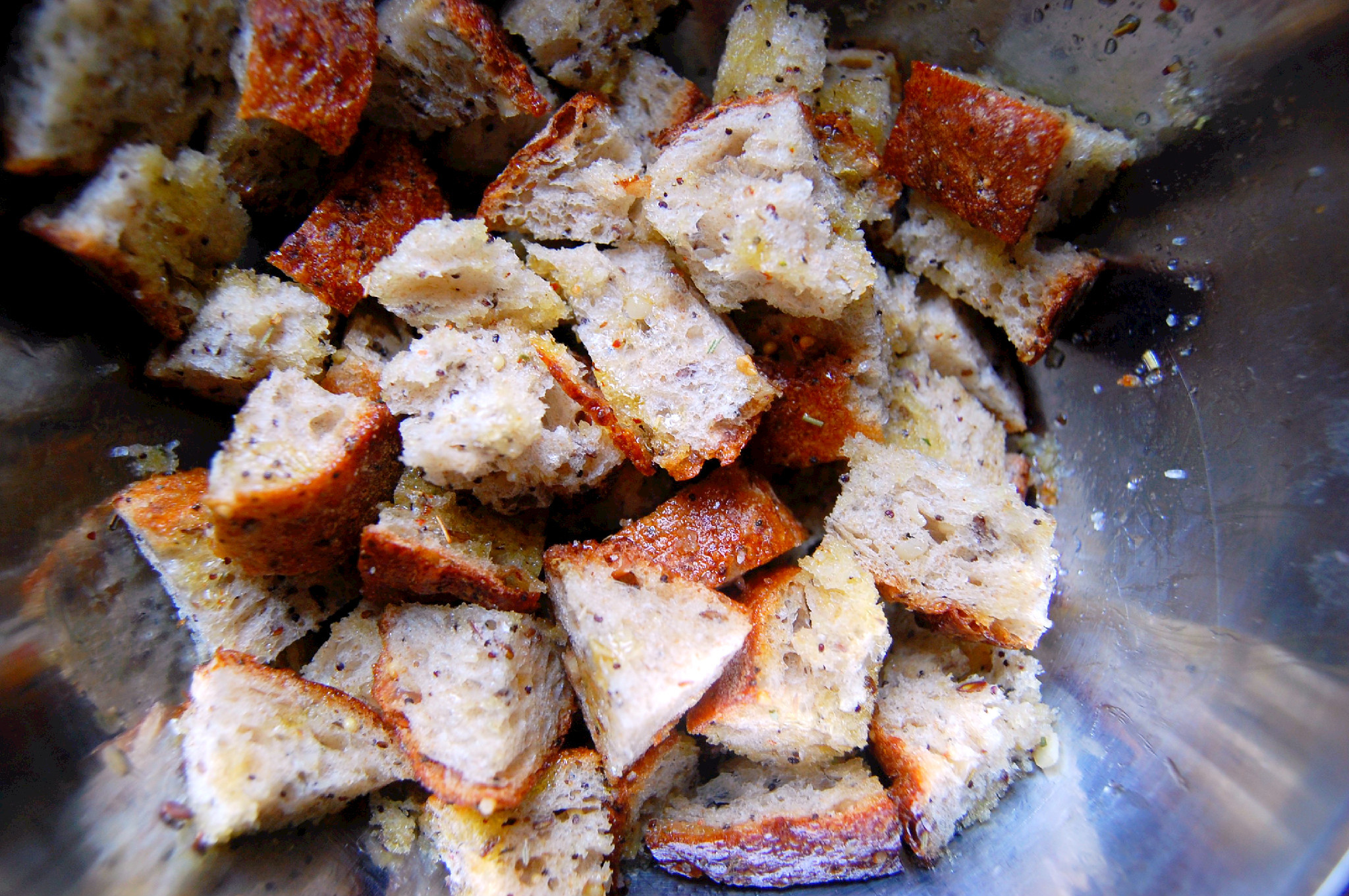 How to Make Homemade Croutons
Author:
Marisa | Uproot Kitchen
Ingredients
4 cups stale seedy whole-grain bread
¼ cup olive oil
1 tablespoon Italian seasoning blend (see notes)
Instructions
Preheat the oven to 400 degrees.
Cube the bread into small pieces, about an inch square.
Toss the bread cubes with olive oil and Italian seasoning. If your seasoning does not include salt, be sure to salt the bread cubes generously.
Spread out the bread on a lined baking sheet and bake them for 10-15 minutes, until well browned and dry.
Allow them to cool fully before placing in a airtight container. Use within 1 week if left at room temperature, or freeze.
Notes
For 1 tablespoon of a basic Italian seasoning salt blend, I use ½ teaspoon each of dried basil, oregano, rosemary, garlic, and coarse salt. In addition, I use ¼ teaspoon of red pepper flakes and freshly ground black pepper.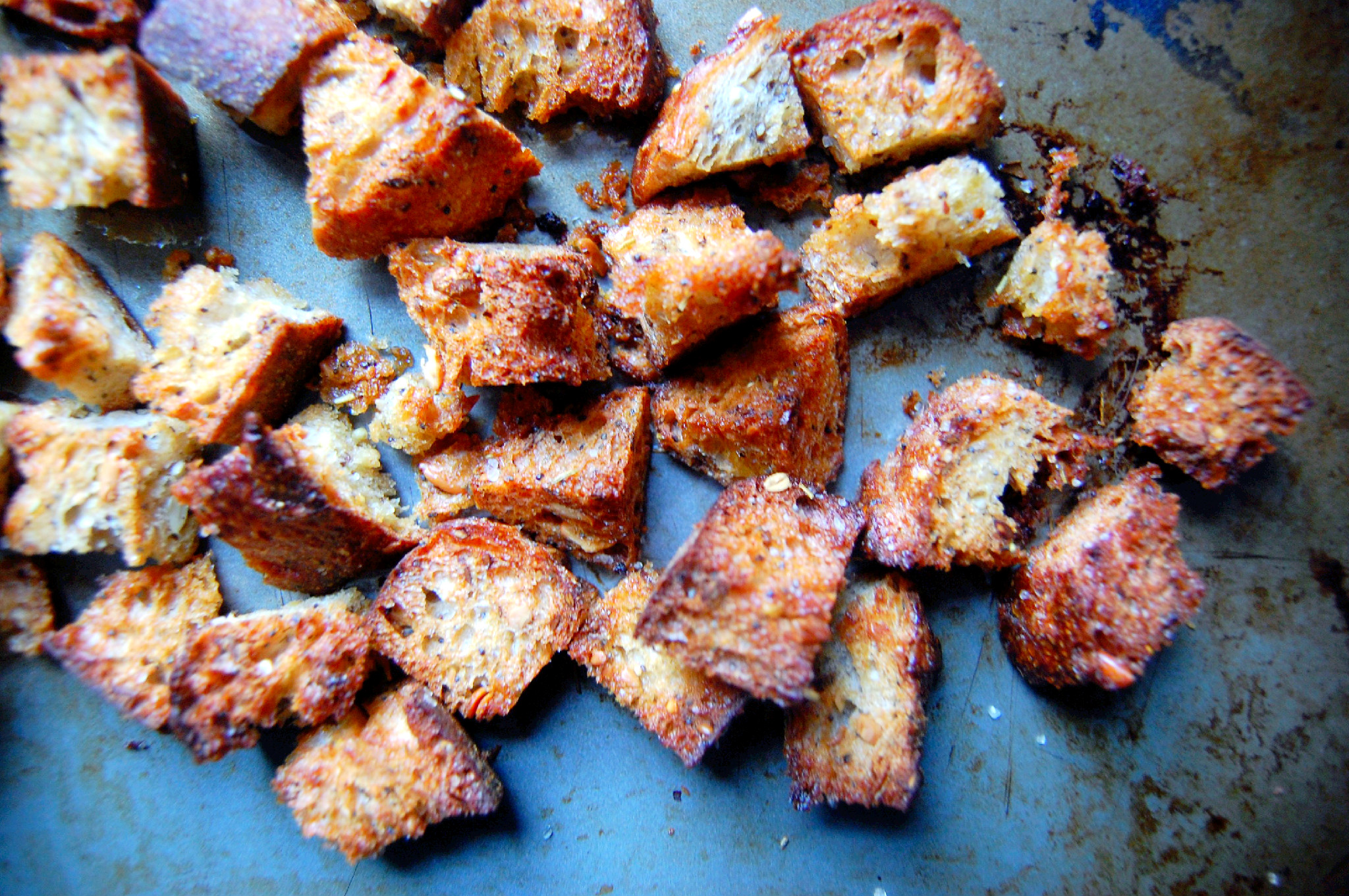 Now go top that salad with crunchy croutons! 
These would also make a thoughtful and unique hostess gift if you're going over to dinner at someone's home. Hint hint, invite me?
I hope this gives you some ideas for the next time you have some stale bread. Switch up the flavor profile depending on your planned use for the croutons (I'm thinking of the possibilities!). Another option is to simple run the bread through your food processor and toast up those pieces for homemade breadcrumbs!
Marisa