No Bake Peanut Butter Chocolate Snack Squares are a wholesome snack that will curb your sweet tooth and keep you satiated, thanks to a combination of peanut butter, dark chocolate, maple syrup, oatmeal and flaxseed.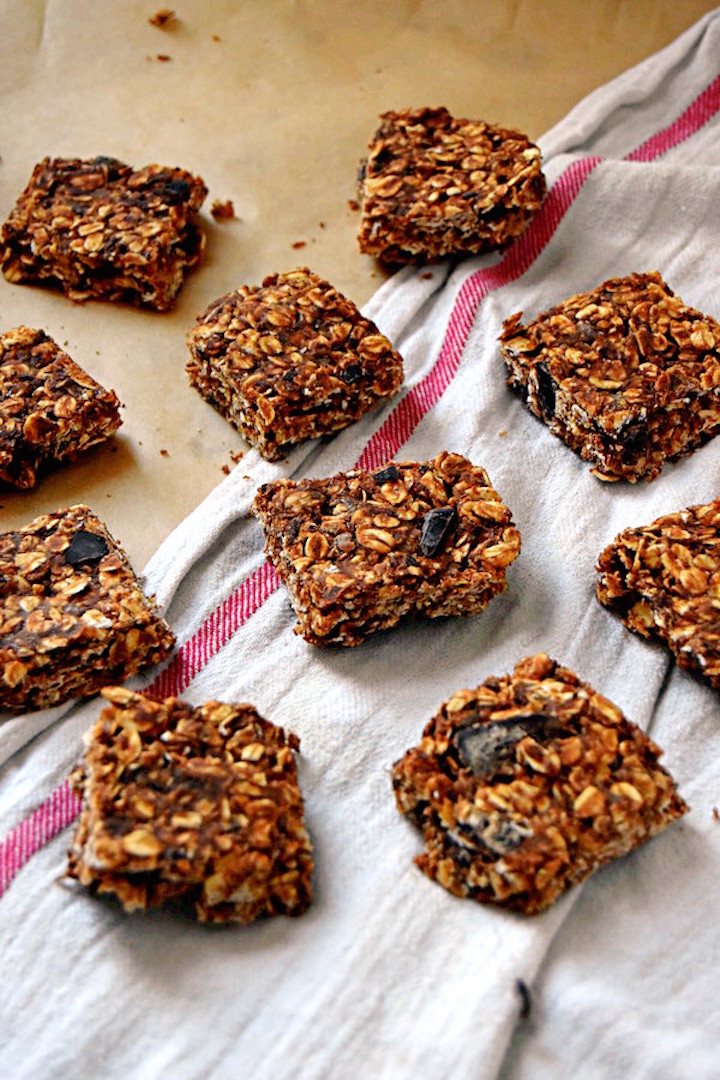 This combination is magical, I'm telling you, that peanut butter + dark chocolate duo. Is there anything more you really need from a snack?
These bars evolved from my need to stop eating peanut butter on a spoon covered in dark chocolate chips. Not that it's a bad habit, of course, but the addition of oats and flaxseed add some staying power that I'm looking for in a snack that keeps me from dipping the spoon back into the jar a few times.
If you're looking for a new dessert-like snack bar to add to your rotation besides my ultimate granola bar, these are gold. You can also crumble them on top of plain yogurt or a smoothie bowl to take breakfast to the next level!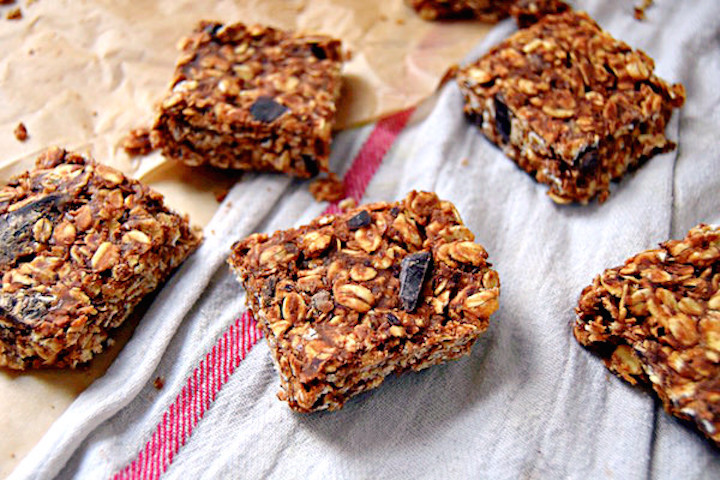 No Bake Peanut Butter Chocolate Snack Squares
Author:
Marisa @ Uproot from Oregon
Ingredients
2 cups old fashioned oatmeal
¼ cup ground flaxseed meal
¼ cup chopped dark chocolate
1 teaspoon ground cinnamon
¼ cup maple syrup
¾ cup creamy salted peanut butter
Instructions
Line an 8x8 pan with parchment paper or foil and set aside.
In a large bowl, combine oatmeal, flaxseed meal, chopped dark chocolate, and cinnamon.
In a separate bowl, mix together maple syrup and peanut butter. If your mixture is a bit stiff, microwave it for 15 seconds and stir well until fully combined. If microwaved, allow it to cool for a minute.
Stir wet ingredients into the dry mixture until fully combined and there are no dry spots. Spread the mixture into the lined pan and use a wet spoon, or plastic wrap and your hands to press down firmly into an even layer. Pressing down firmly and evenly will avoid crumbly bars.
Place the pan in the refrigerator for 4-6 hours before slicing into squares (I did small squares to get 16, but you can also do 9 squares or 12 rectangles). Keep extras refrigerated in a container.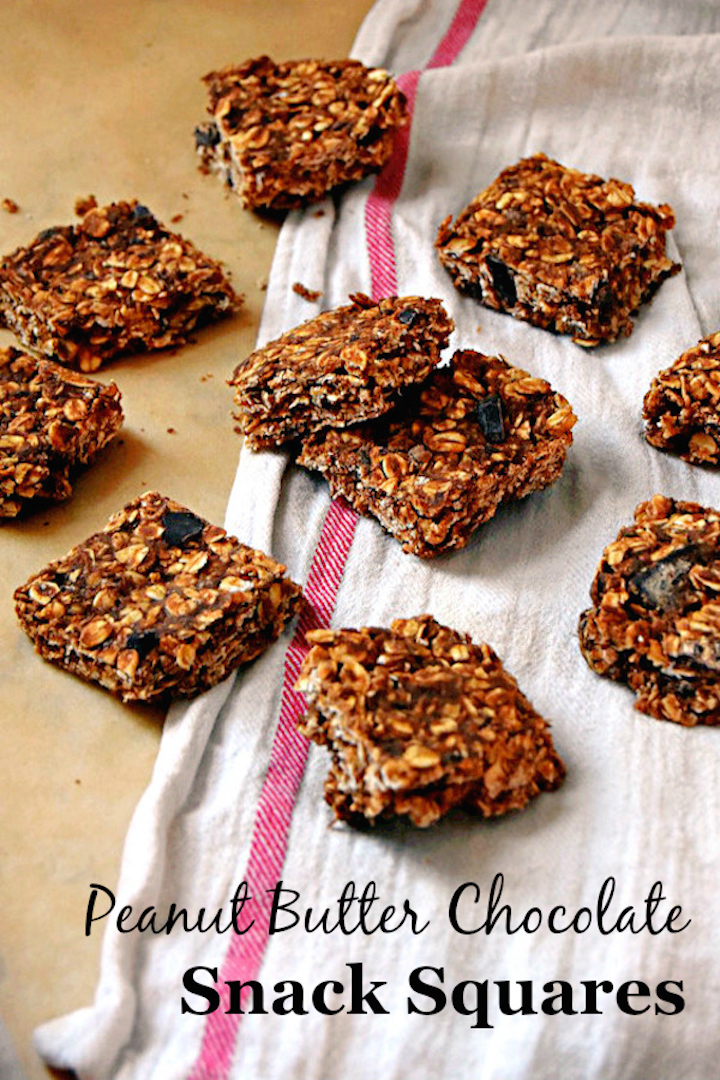 Don't forget to continue using the #BackToBasicsJanuary hashtag for the meals you're making at home, the coffee you're brewing, or the meal prepping you're doing for the week as part of our Back To Basics January challenge.
I've seen some awesome meals happening – keep it up. You've got until Tuesday to collect some bonus giveaway entries!
Marisa