This Wholesome Veggie Grain Bowl is a simple base recipe to prep you for a week of packed lunches – with a base of greens and grains, and an assortment of tasty toppings.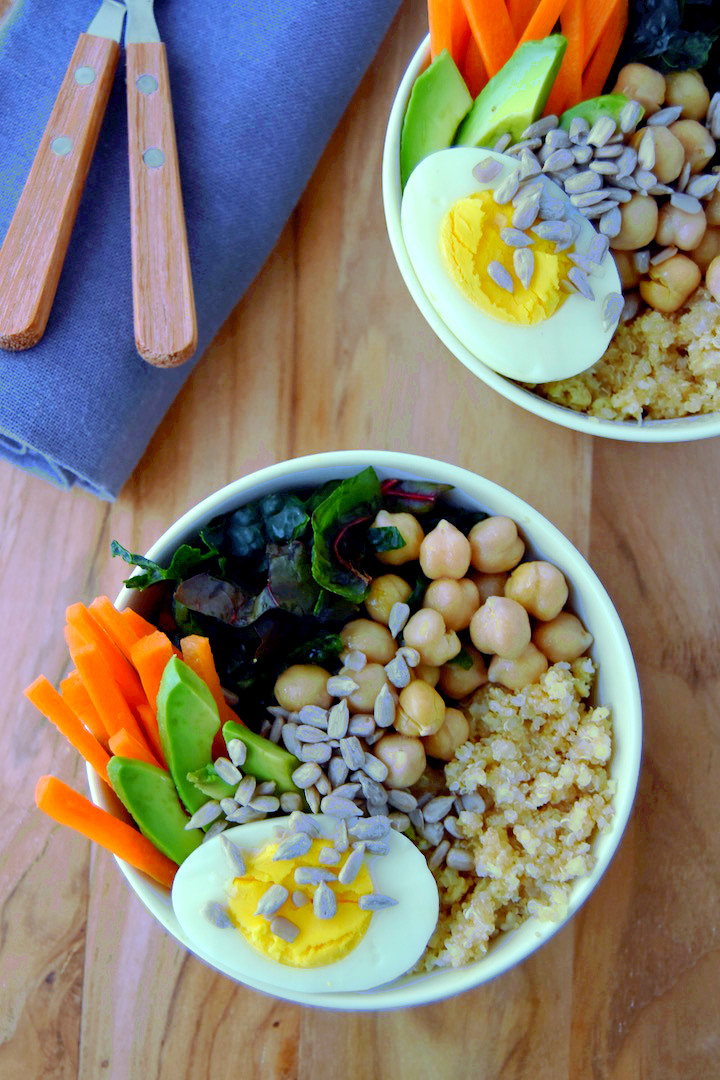 Disclaimer: This post is sponsored by NOW Foods as part of an ongoing partnership. I was compensated for my time, and all opinions are my own.
Welcome to my new favorite grain party – a mix of millet, amaranth, and quinoa. I know you all are familiar with quinoa by now, and both millet and amaranth are other types of gluten-free whole grains with slightly sweet and nutty flavors.
Textures can get boring to our palette, which is why I loved this grain mix – the smallest amaranth grains provide texture against the soft millet, while quinoa holds its texture next to them both.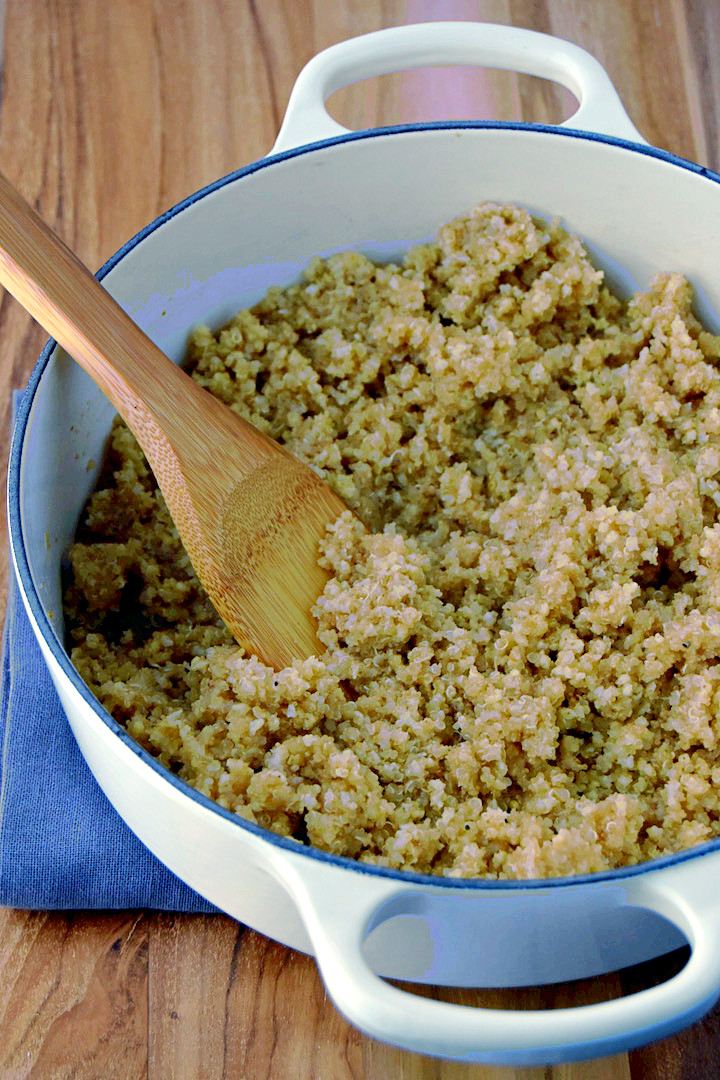 I use this simple grain mix as the base for these Wholesome Veggie Grain Bowls, incorporating some dark leafy greens, crisp sweet carrots, protein-packed chickpeas and egg, and crunchy sunflower seeds next to creamy avocado.
While I kept the seasonings simple, it's a delicious combination of flavors and textures. You could kick it up another notch/change it up with a few of your favorite dressings – whether it be Peanut Sauce, Cilantro Lime Vinaigrette, or a basic Lemon Tahini. I just went for sriracha before I mixed everything together.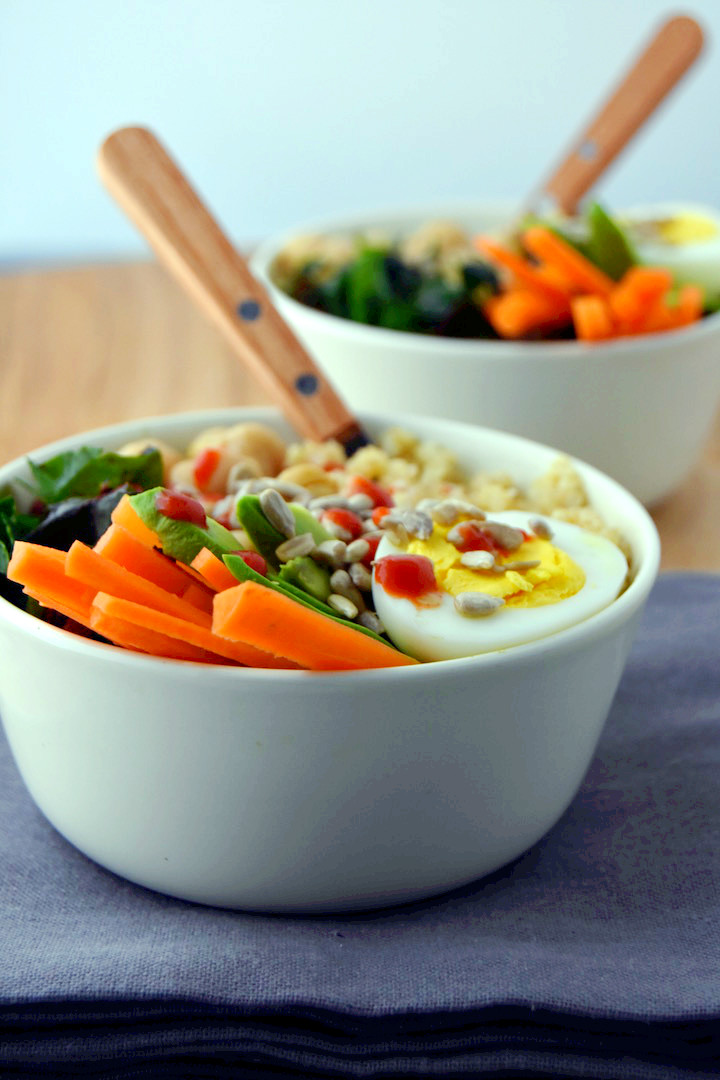 Since these grains have similar cooking times and liquid ratios, it's easy to mix them together for a thicker grain base than your normal quinoa or brown rice.
NOW Foods has an allergen-friendly line of products, Living Now, that I used for this recipe, including their organic millet, organic amaranth, and organic quinoa. So that you can see their texture differences, the photo below shows their grain size – millet (top), amaranth (middle), and quinoa (bottom).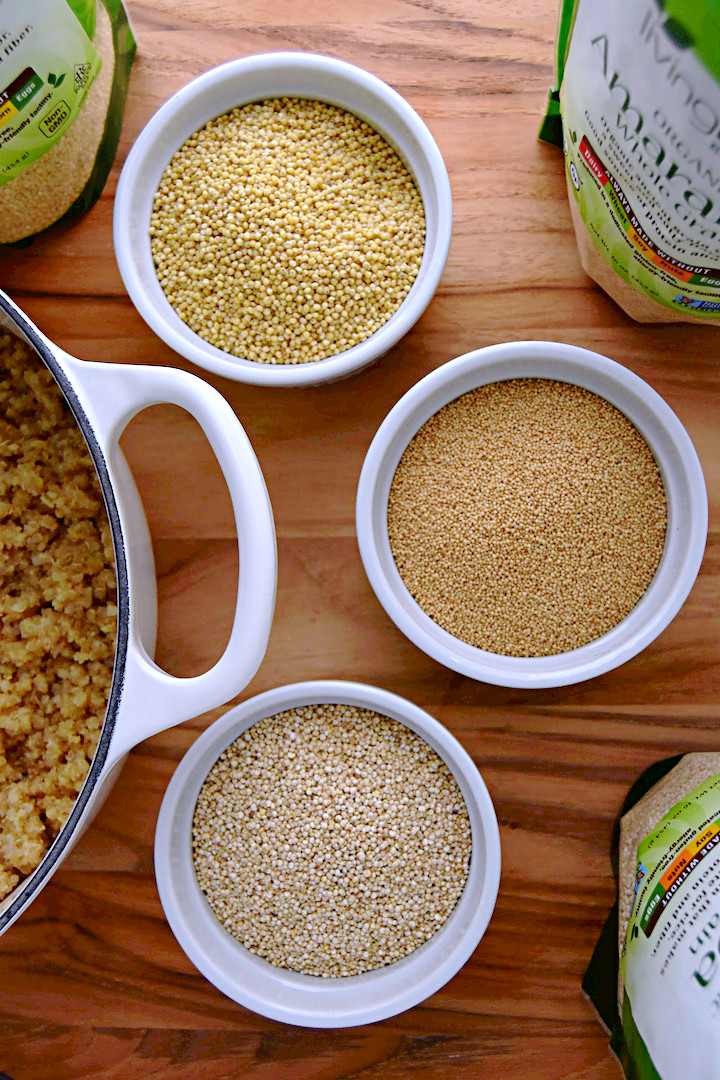 Wholesome Veggie Grain Bowl
Author:
Marisa | Uproot Kitchen
Ingredients
½ cup dry millet
½ cup dry amaranth
½ cup dry quinoa
3 cups water
2 tablespoons olive oil, divided
½ teaspoon salt, divided
6 eggs
1 15-ounce can chickpeas
½ tablespoon apple cider vinegar
1 bunch kale or chard (or ½ of each)
2 large carrots
2 large avocados
¼ cup sunflower seeds
Instructions
In a pot, combine dry millet, amaranth, and quinoa, water, 1 tablespoon of the olive oil, and ¼ teaspoon of the salt. Bring the mixture to a boil, and then cover it and lower the heat to low so it barely simmers. Cook the mixture for 20 minutes without removing the lid and then turn off the heat.
In the meantime, begin boiling water to make hard boiled eggs. I like to add my eggs to the cold water, cover the pot and turn off the heat once its boiling, and then set a timer for 9-10 minutes.
Drain and rinse the can of chickpeas, and toss them with the additional 1 tablespoon olive oil and apple cider vinegar. Set aside to marinate.
Thinly slice kale and/or swiss chard into ribbons after removing the stems, and add them to a bowl with the extra ¼ teaspoon salt. Use your hands to massage the greens to soften them up.
Slice the carrot into matchsticks and slice the avocado.
Prepare grain bowls by layering cooked grain mix and massaged greens, and topping each with a hard boiled egg, marinated chickpeas, carrot sticks, avocado slices, and sunflower seeds. Alternatively, toss together greens, chickpeas, carrots, avocado, and sunflower seeds and serve as a salad bowl with the grains and egg on top.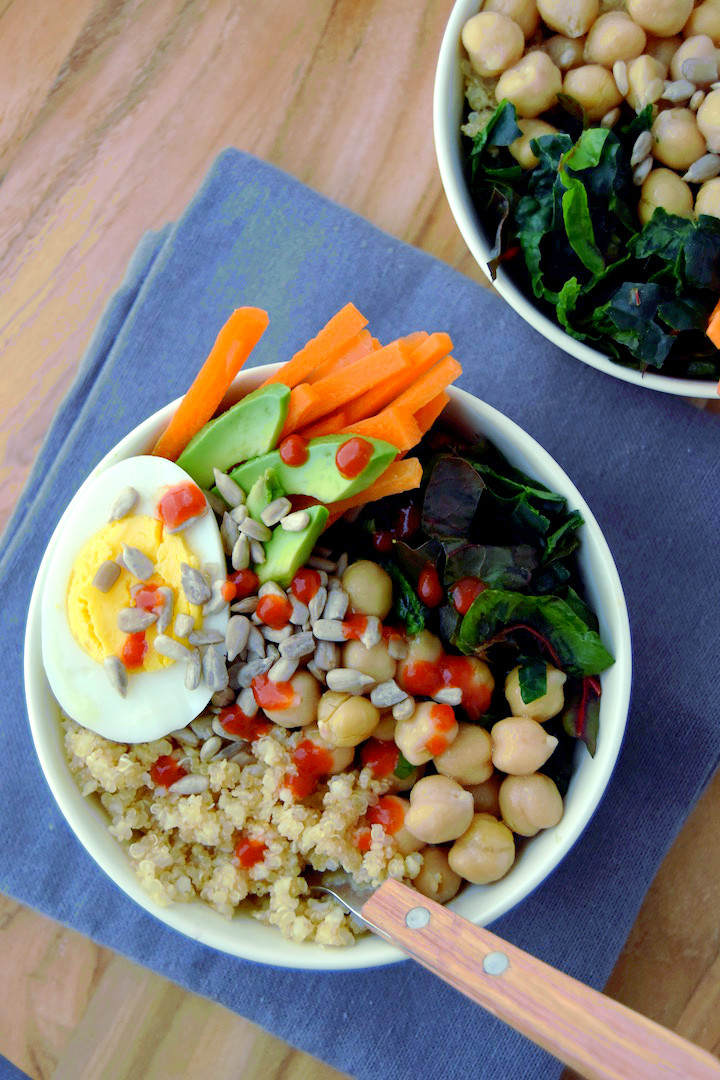 I enjoyed this meal for a whole week of packed lunches, and considering I'm someone who really dislikes repeating meals more than 2-3 times, this says a lot about the versatility of this recipe.
Change up the toppings, make a simple dressing, and you can have a whole different flavor profile with the same grain + green base. I'd love to see your grain bowl creations!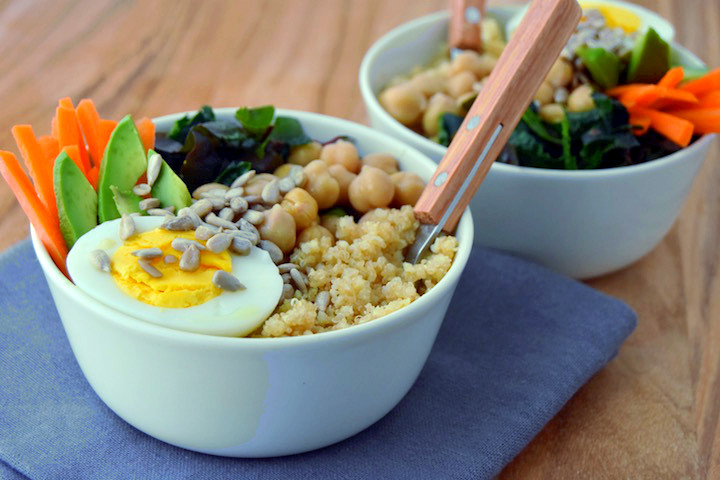 Tell me: What's your go-to packed lunch?
Marisa