Happy Friday and welcome to the newest round-up of Readers' Favorite Recipes!
I am always reminded of some of my favorite old recipes through the items that you all choose to recreate – whether it be adapting a meal of mine or sharing something you loved with other friends and family. The original recipe is linked under each photo, if applicable.
This post also features some of the participants from Back to Basics January who shared posts on social media. You guys had delicious, simple, and healthy recipe ideas and I wanted to highlight your tasty meals too.
Keep tagging me in your posts, sharing your photos on my Facebook page, emailing me or posting your comments, and tagging @uprootkitchen/#uprootkitchen on social media so that I can see your success!
Seeing your healthy meals + the fun you have in the kitchen making them inspires me everyday to keep up this space, so that I can continue to inspire you.
---
Photos from Readers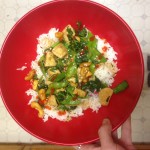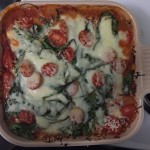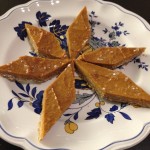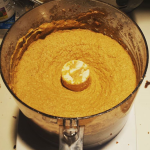 Cashew Chicken Stir Fry (Lara) | Spaghetti Squash Lasagna (Stephanie)
Pumpkin Pie Oatmeal Bars (Simone) | Pumpkin Pecan Almond Butter (Janelle)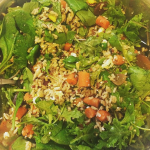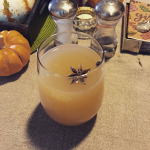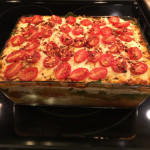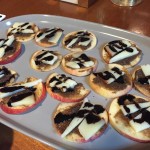 Cinnamon Roasted Carrot + Farro Salad (Amanda) | Spiced Apple Cider Mimosa (Brian)
Spaghetti Squash Lasagna Casserole (Yovanka) | Apple + Manchego Bites (Tara)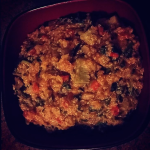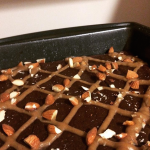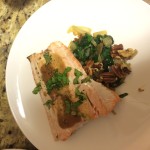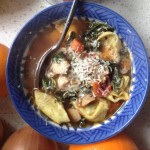 Slow Cooker Quinoa Risotto (Alyssa) | Salted Caramel Black Bean Brownies (Amanda)
Glazed Dijon Salmon with Garlic Basil Spinach (Noah) | Kale Tortellini Soup (Simone)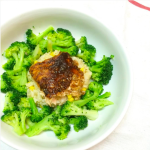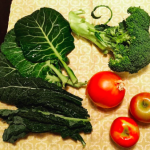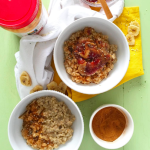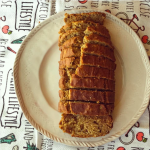 Jessi's simple dinner at home | Eli's seasonal produce run
Katie's breakfast oatmeal at home | Laura's homemade loaf of banana bread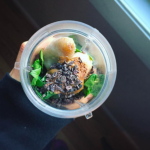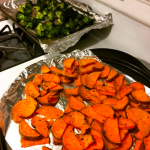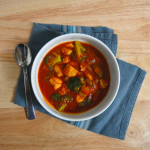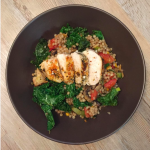 Steph's smoothie breakfast | Jess' roasted vegetable food prep
Lynne's soup dinner at home | Melissa's dinner bowl
---
Keep telling me about your favorite recipes – and making requests!
Extra thanks to those of you who participated in Back to Basics January and shared it on social media, told a friend about it, or just had a healthy and homemade month of learning new recipes.
Marisa