I'm sharing my simple technique for the best Simple Roasted Brussels Sprouts with Red Pepper Flakes.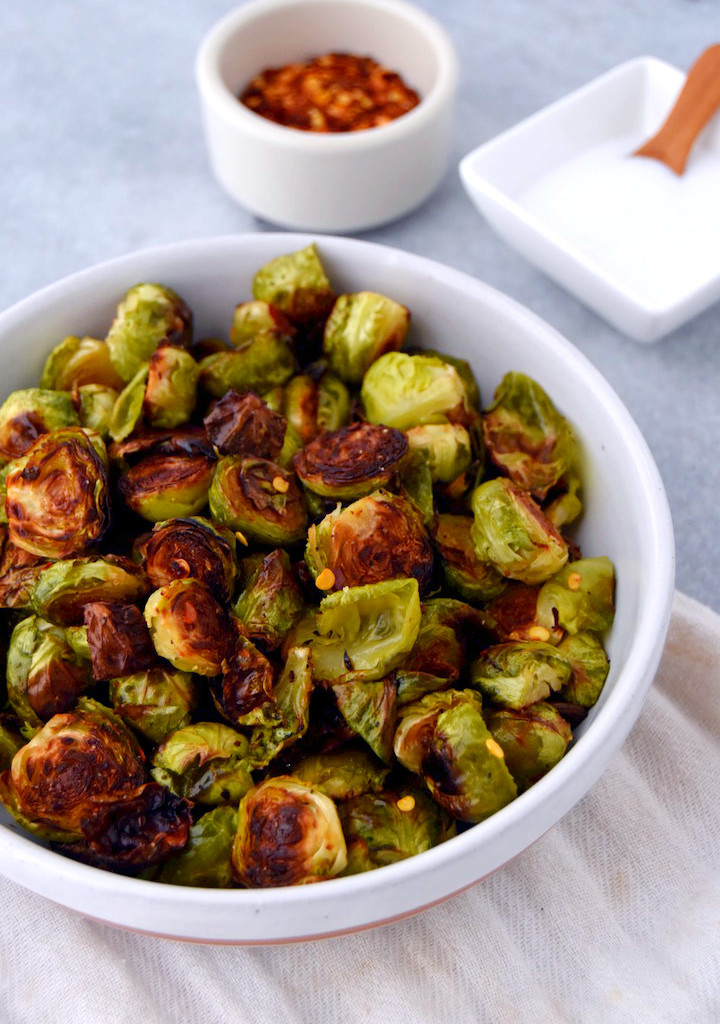 The simplest recipes are always the best, aren't they? Once you learn a favorite technique, it becomes one of those standby staples you turn to for easy dinners or food prep.
This morning, I'm sharing this Simple Roasted Brussels Sprouts recipe – which is the way I consistently cook my brussels to perfection without having to refer to a recipe!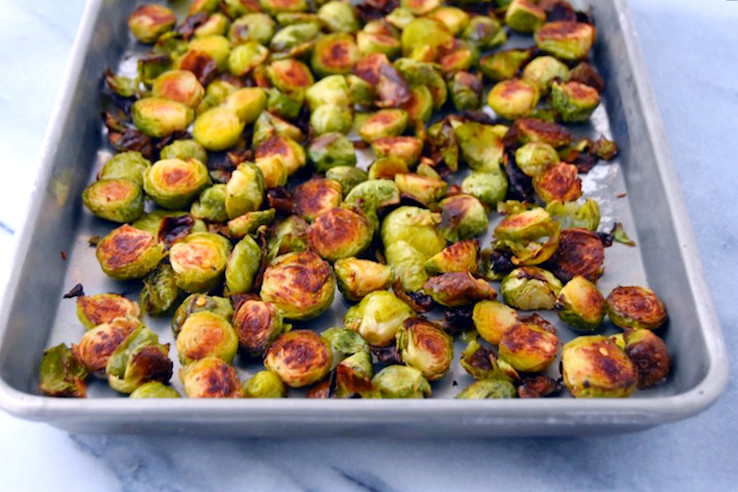 For crispy edges and lots of flavor, I toss everything together in a bowl before spreading them out on the pan and placing most of the halved sprouts cut-side down on the pan.
The best bits end up being the extra leaves that get separated from their mama sprout – extra crispy and practically burnt into chips! I promise, if you felt 'meh' about sprouts before, you haven't had the crispy edges.
Eat the best ones before you bring the plate of sprouts to the table, because they're your thank you for bringing the tiny cabbage-like veggie to a whole new level.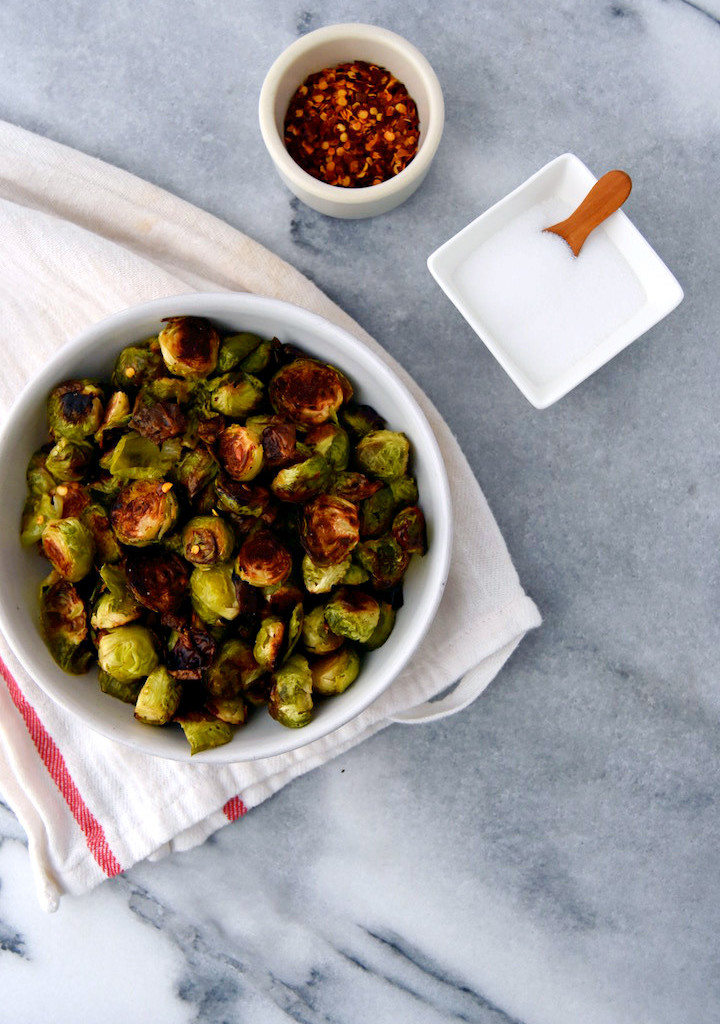 Simple Roasted Brussels Sprouts with Red Pepper Flakes
Author:
Marisa | Uproot Kitchen
Ingredients
4 cups of Brussels sprouts, trimmed and halved
1 tablespoon olive oil
½ teaspoon salt
Heaping ¼ teaspoon red chili pepper flakes
¼ teaspoon ground black pepper
Instructions
Preheat the oven to 400 degrees.
Trim Brussels sprouts by slicing off the stem and cutting them in half lengthwise.
Toss Brussels sprouts with olive oil, salt, red pepper flakes and ground black pepper.
Spread them on a lined baking sheet, mostly cut side down to allow for browning.
Bake the pan for 25-30 minutes until browned and crisp, pausing after 15 minutes to flip the Brussels sprouts around. Baking time will depend on the size of the sprouts.
Serve hot.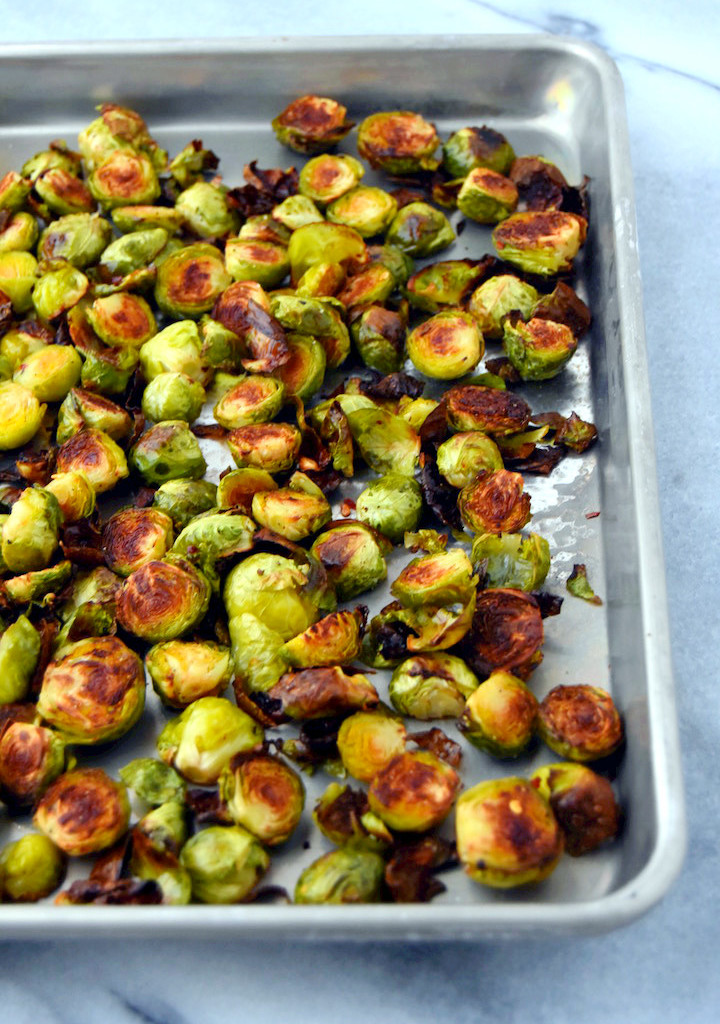 Tell me: Are you a Brussels sprouts fan? What's your favorite way to make them?
Marisa