Happy Monday, friends! Today, I'm sharing our top 5 tips for How To Start An Urban Vegetable Garden.
Ever since Noah and I started growing our own veggies in the backyard and on our back patio last summer, I've gotten a lot of friends and readers reach out to tell me – if only I could do that! I'm here today to tell you that a veggie garden is within your reach – even if you just have a sunny windowsill for herbs or a little balcony for container lettuces.
Using raw ingredients, whether from my backyard or the farmers' market, is more inspiring than grabbing a few identical options at the supermarket – and pushes me to eat more veggies. Knowing that, growing our own food last summer was a dream of mine turned reality! Now, looking back, I wish someone had just pushed me to start sooner.
So today, I'm pushing you to think about what little steps you can start taking as spring arrives to grow your own tasty veggies! Each of our 5 tips includes a tidbit of our own experience. Hope you enjoy!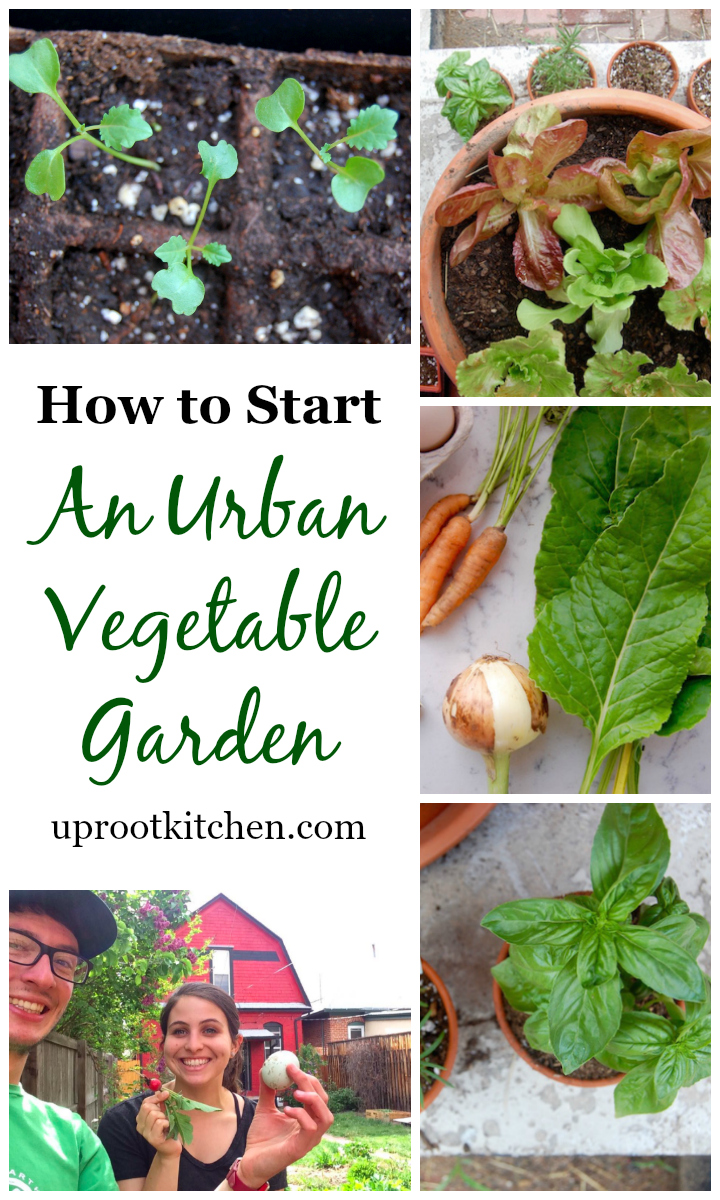 1. Consider Timing
The best time to start seeds is in early spring, so your sprouts have a few weeks to grow strong and you can plant everything after the fear of frost is over (usually, after Mothers' Day). When you pick up seed packets, you'll notice that they indicate the time it takes for the seeds to germinate, as well as how long it takes from sprout to vegetable. If you're starting later in the spring or early summer, you can still have awesome luck with starts from the garden store or farmers' market – things like tomato plants, herbs, and lettuces are the easiest.
OUR EXPERIENCE: We started almost all of our seeds indoors in a seed tray in April, including zucchini, kale (pictured below), baby lettuces, tomatoes – but this year we're planning on mid-March to get a head start on sprouts. That way, we can supplement with starts from the garden store if we see that they aren't doing well.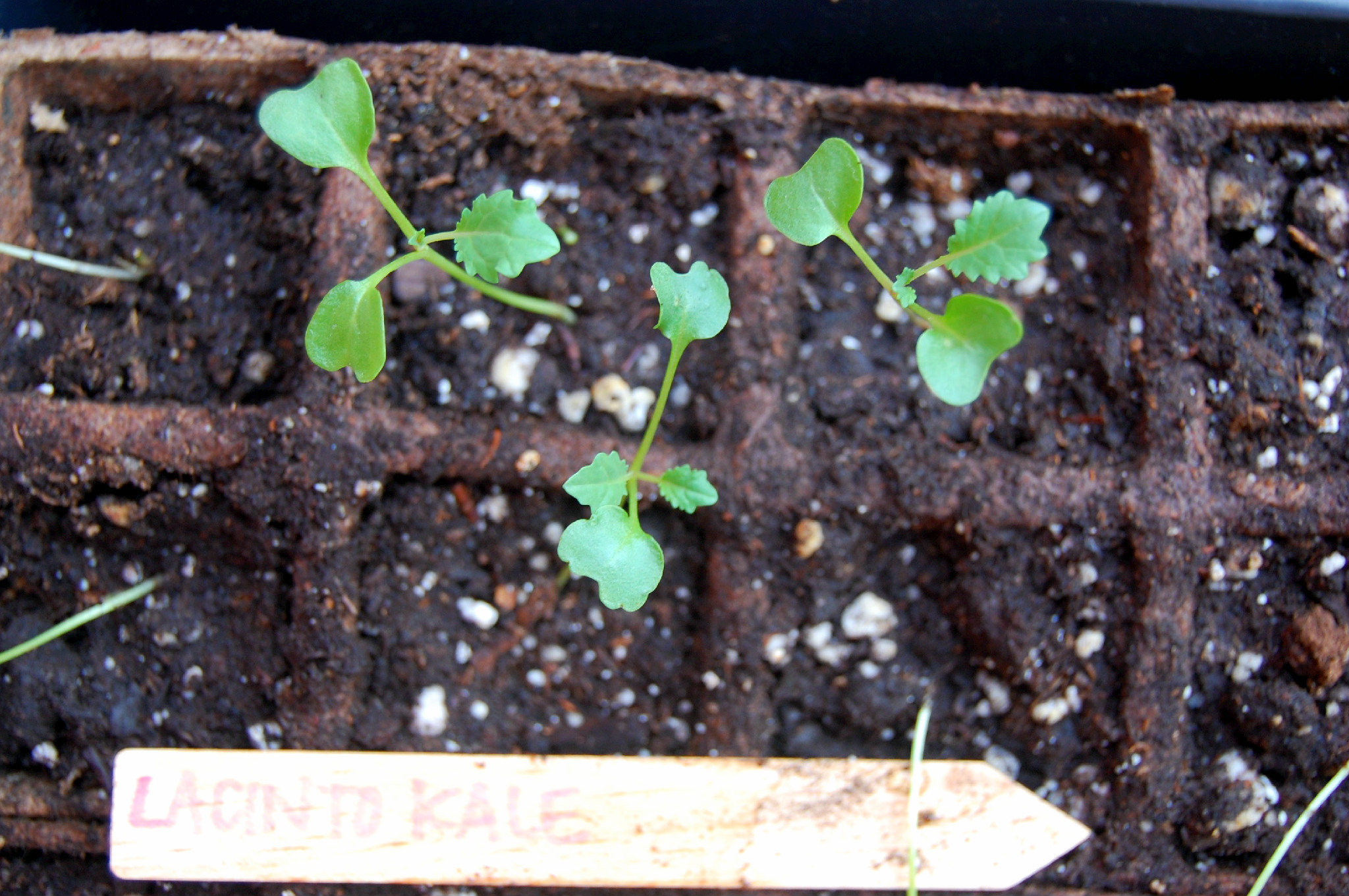 2. Find Containers and Space with Good Sun
You don't have to have a big backyard to grow vegetables – our lettuce plants and herbs are the perfect example of using pots to contain veggies in small spaces. Find big containers, or even old wooden boxes or burlap bags, with good drainage and sun and you're in business. Except for some delicate herbs and lettuces, most veggies will need good sun. Pay attention to what the plant requires when planning your space.
OUR EXPERIENCE: We adapted a wooden box, and an old bathtub, into planters by filling the bottom of an old bathtub with big rocks to avoid having to overfill with gardening soil. This lettuce planter sat in a shady porch spot right outside the kitchen – perfect for grabbing for salads!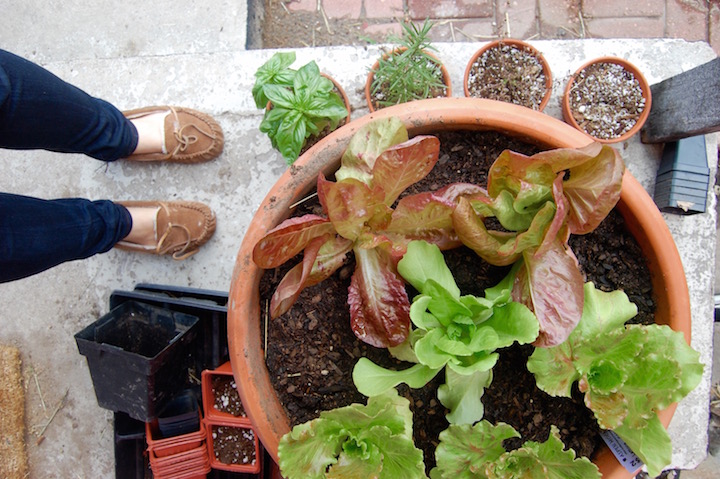 3. Think About What Vegetables You Like Most
Plant what you know you'll want to eat – for me, the biggest focus was fresh herbs (basil, cilantro, and parsley), leafy greens like kale and swiss chard, zucchini and tomatoes. This also ties back into #1 – Consider Timing – as your harvest months will depend on the veggie.
OUR EXPERIENCE: We grew lots of kale and some swiss chard – but not enough! Next season, we can definitely plant closer together for some things. Last summer, we also unknowingly picked tomatoes that all came at the same time, and it would have been nicer to spread out the harvests and have a few varieties.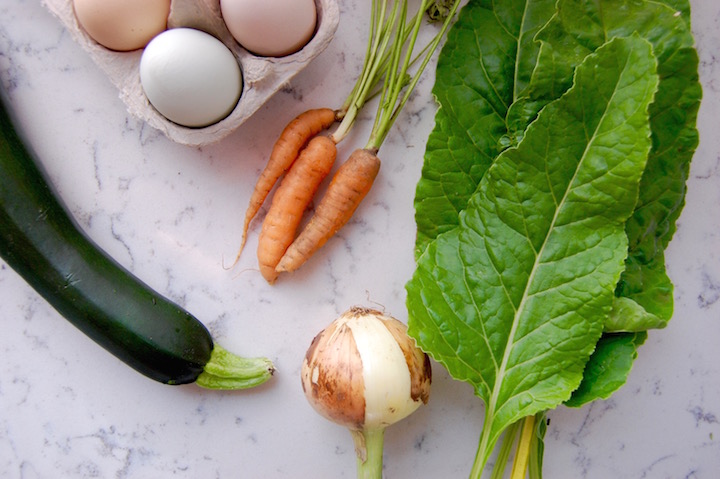 4. Visit A Garden Store for Seeds or Starts and Soil
Get to know your local garden store! They'll have ideas for the best hardy and compact varieties of the food you want to grow. You can start seeds indoors based on the instructions on their packet using a seed tray, or buy starts from the garden store and repot them with good soil. Look for plants with no discolored leaves, and strong springy stems, and be sure to get a good potting soil mix.
OUR EXPERIENCE: After struggling with delicate herb sprouts, we bought our herbs and lettuce starts from a Denver Urban Gardens' fundraiser. Also, filling our containers with fresh soil really started us off on the right foot. We mixed traditional vegetable growing soil with mulch, and added additional nutrients every few weeks with fish emulsion.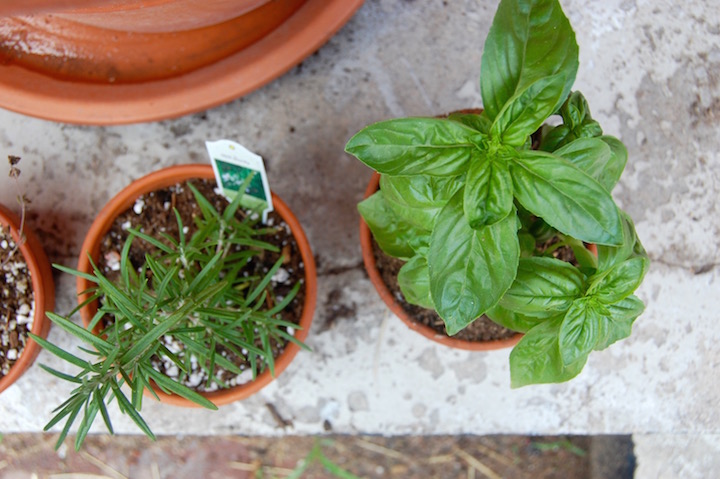 5. Give Them Love and Good Vibes
Okay, totally not kidding here – water, good soil, and sunlight are all you need for success! You have to just start. Not every plant will impress you the first time around, but pay attention to how they're doing and be sure you know how to correctly harvest your bounty to allow the plant to flourish.
OUR EXPERIENCE: Not only did we love planting veggies last summer, it was a growing experience that taught us we can truly have our own hand in what we eat. We had a blast growing flowers too – marigolds and sunflowers. They brought color to the lawn and convinced us to go bigger next summer for a colorful backyard!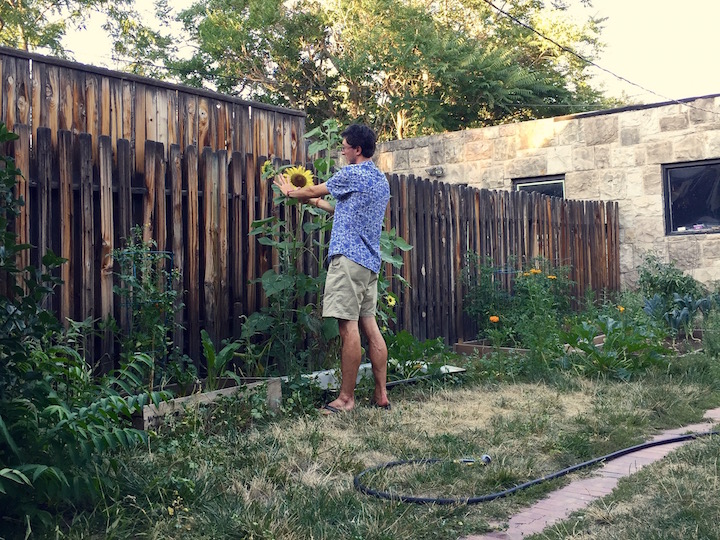 Want to read more about urban gardening? Check out more photos from my backyard + what we grew last summer!
Marisa