These Crispy Chocolate Peanut Butter Balls are a delicious no bake treat that come together in no time for afternoon snacks or a sweet bite.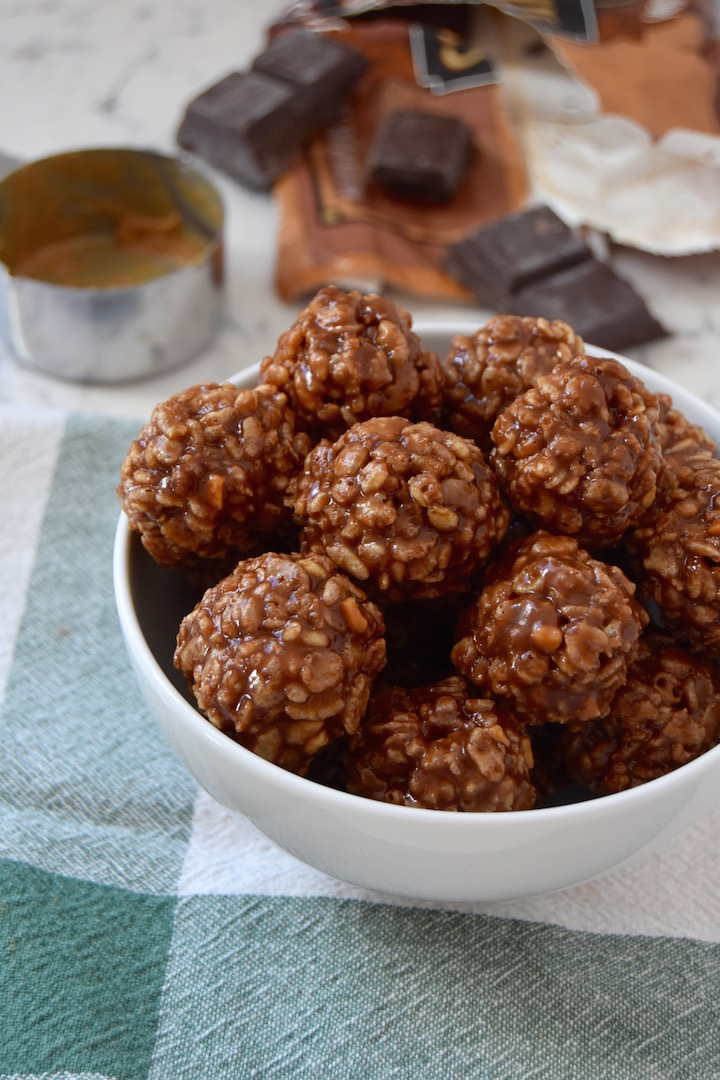 Since I've shared my 5 Ingredient Peanut Butter Balls, you guys have been recreating the recipe and making it your own.
It's one of my top recipes, for good reason. It's basically a no bake cookie in energy bite form, perfect for on the go snackage.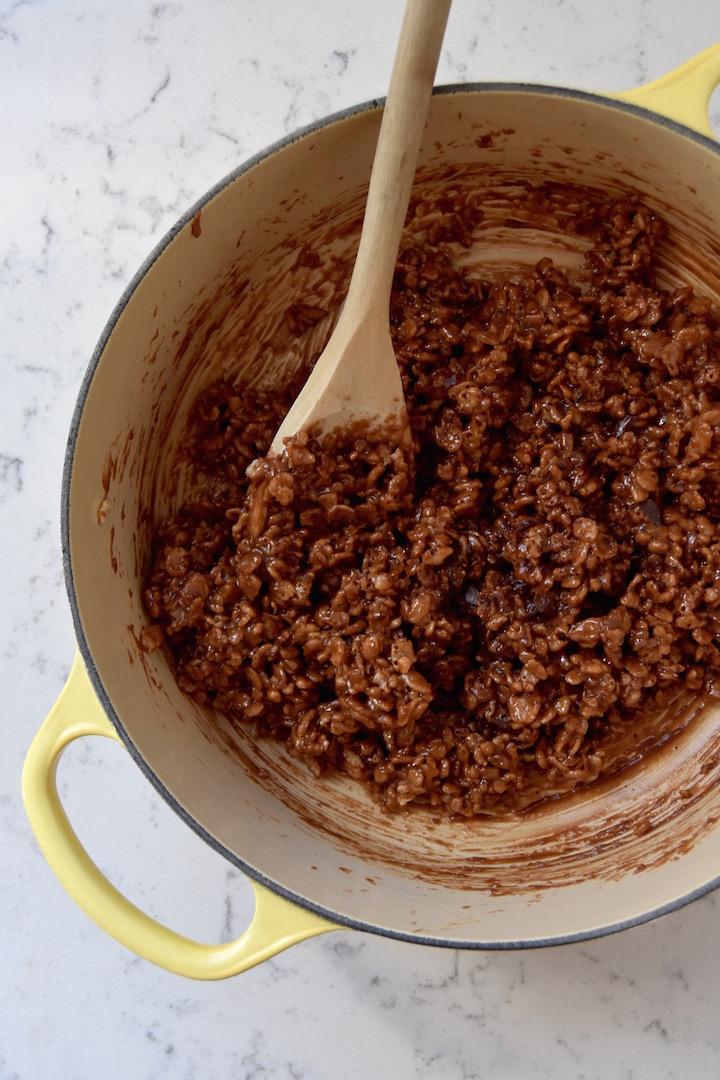 I knew I had to share my favorite variation on the recipe for you – a version with cocoa powder and some chopped dark chocolate.
I just made a new batch of these Crispy Chocolate Peanut Butter Balls yesterday and took a few photos before sticking them in the freezer. I'm in Denver this week since I have spring break, and enjoying spending the few extra moments in the kitchen making some favorites for Noah and me to enjoy.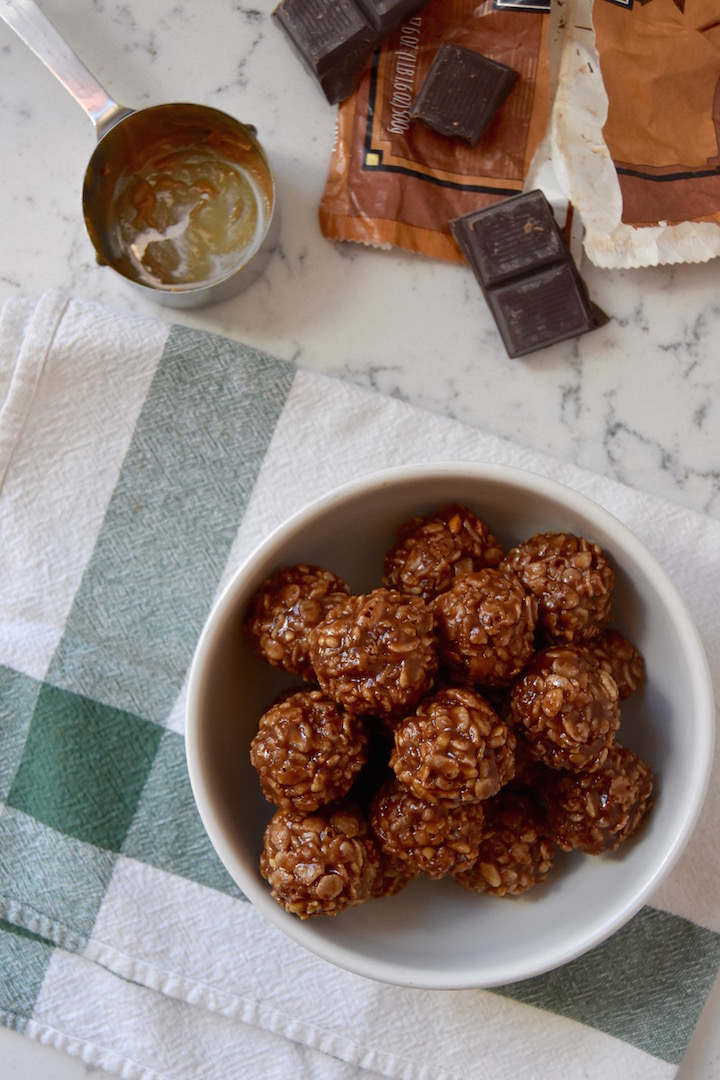 Crispy Chocolate Peanut Butter Balls
Author:
Marisa | Uproot Kitchen
Ingredients
½ cup honey
⅓ cup salted peanut butter
1 tablespoon unsweetened cocoa powder
1 teaspoon vanilla extract
1 tablespoon finely chopped dark chocolate
2 cups crispy rice cereal
Instructions
In the microwave or a saucepan, heat honey, peanut butter, cocoa powder and vanilla extract together until easily combined and warm.
Add the finely chopped dark chocolate and rice cereal into the peanut butter mixture.
Wet your hands and roll the mixture into balls, about 2-tablespoons large. You may need to rewet your hands each time you roll a new ball, and slightly crunch the ball into your palm so it sticks to itself.
Freeze the balls for 10 minutes. Store balls in the freezer or fridge depending on the texture you prefer.
Notes
If you're using unsalted peanut butter, add a pinch of salt when mixing everything together.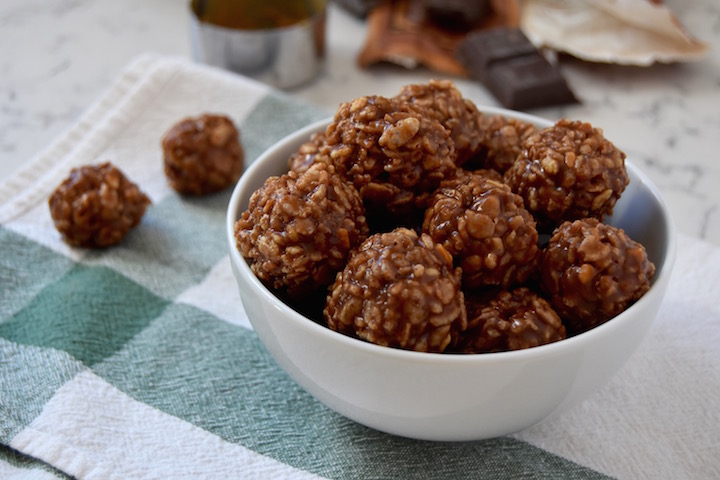 Snow is expected all day today in Denver, so you know I'll be cozied up watching Gilmore Girls, snacking on these crispy chocolate peanut butter balls, with a pot of soup on the stove for dinner.
Are you a fan of no bake cookies? I'd love to see your favorite recipe for them!
Marisa