This recipe for a big batch of Basic Salad Vinaigrette you can keep in the fridge will get you eating (and enjoying) more salads this spring. Adapt it to your tastes after you've mastered the basic recipe!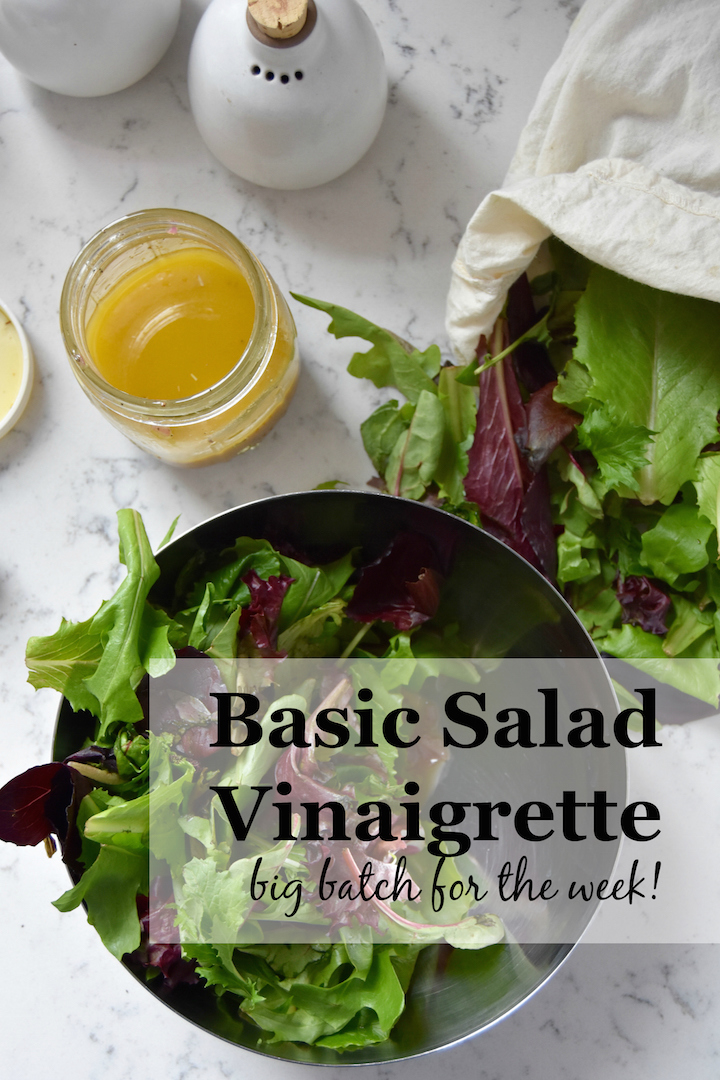 Let's just put it out there, because I know we're all thinking it: salads can be hugely boring. A bowl of greens hardly holds my attention when there are tons of amazing foods out there to be eaten. Hello, pizza! Hello, grain bowls! Hello, pita sandwiches (… foreshadowing for my next recipe)!
You could say I have FOMO on good food, even if it's just lunch at my desk.
But, now that spring is back, and there are tons of beautiful crisp fresh lettuces at the grocery store and farmers market, I'm rotating them back into my lunch schedule and I have been loving it.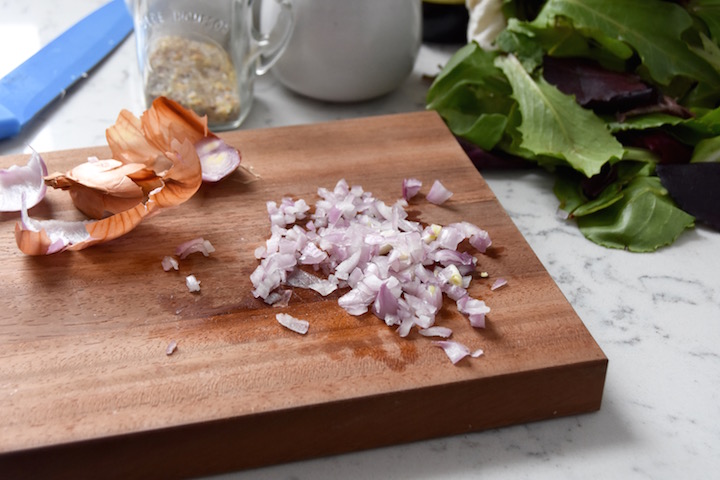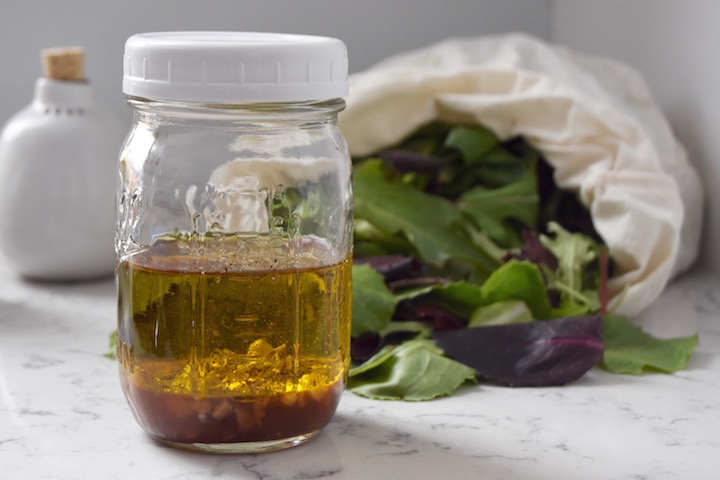 There's a few keys to good salad that I try to stick to whenever I'm making them for the week:
Huge handfuls of greens (favorites: baby kale, spring mix, or little gems/romaine hearts)
Crunchy vegetable components if the lettuce isn't crunchy (cucumber, peppers, carrots, etc.)
A creamy element (typically avocado, but I also love goat cheese, feta or parmesan)
Some type of protein (whether it be seeds, nuts, tuna, boiled egg, leftover salmon/chicken)
A tasty dressing with a good amount of oil and flavor!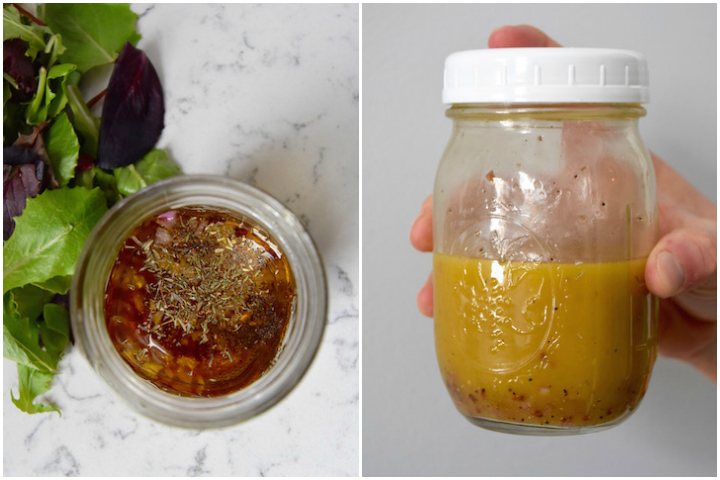 While you can get hugely creative mixing up your favorite toppings, I tend to find the salad dressing is the hardest part to prep.
I'm not a big fan of pre-made dressings and can't justify the cost, so I have been experimenting with a jar of basic salad vinaigrette to keep on hand that compliments all different kinds of salads.

My Basic Salad Vinaigrette
Author:
Marisa | Uproot Kitchen
Ingredients
¾ cup extra virgin olive oil
¼ cup red wine vinegar
1 large shallot, minced finely
½ large lemon, juiced
2 teaspoons stoneground Dijon mustard
¼ teaspoon Italian seasoning
⅛ teaspoon salt
⅛ teaspoon pepper
Instructions
In a jar, combine all ingredients. Cap it and shake vigorously to combine all ingredients.
Adjust flavors to taste, including salt, and store up to 1 week in the fridge.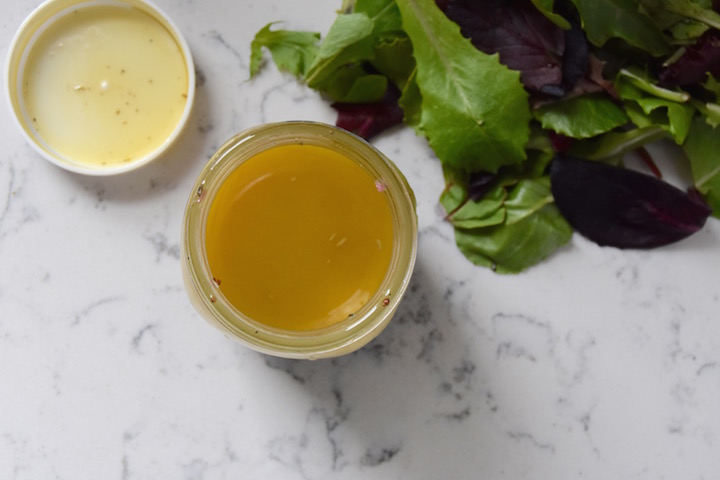 Looking for more salad dressing ideas beyond this basic salad vinaigrette?
I've got tons throughout my recipe archives! Reader favorites include:
I hope this helps you get in a tastier lunchtime salad routine. Share your favorite salad toppings in the comments!
Marisa