New to my What I Ate Series? Today, I'm sharing a recap of January through April through the restaurants I've visited, casual snacks and meals I've made, and a general life update.
It's been awhile since we sat down to catch up! How's 2016 going for you? This semester of graduate school has been flying by and I can't believe we're already gearing up for summer. I'm halfway through my program as of next week – I just have an essay and 3 poster presentation session to go before I can celebrate.
Since we chatted last, the rebrand of my website went live and I hope you all love the shift towards more seasonal content through recipes and monthly produce lists of what's in season. It's something I've been itching to do, and I love sharing my vision with you and feeling inspired to create again. I now feel much more proud to tell people about my website, since the design now reflects more of what I hope to share in this space.
The other exciting news is that I am completing my program internship here in the Bay area, and will be doing research in a new office for 12 weeks full-time. I'm excited for the brief hiatus from my student schedule, and the return to 9-5 days, meeting coworkers, commuting into San Fransisco, packing lunches.. you know, what real life feels like.
Besides that, I am looking forward to making a trip to Seattle/Portland to visit my sister and parents, a few trips home to Denver to catch up with friends and get our garden going, and making fun weekend plans to explore the Bay Area. I'm also experimenting with making kombucha at home, and can't wait to have more time to try my hand at canning and other homemade adventures.
Between all that, I hope to have more time to be present in this space – sharing stories, eats, and recipes. Here's some of my favorite meals as of late! To keep up in real time, follow along on Instagram.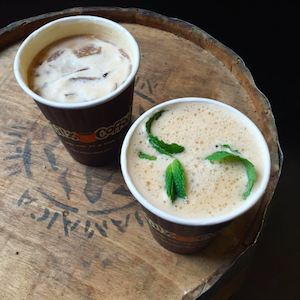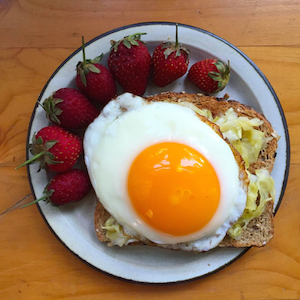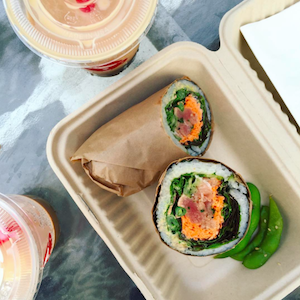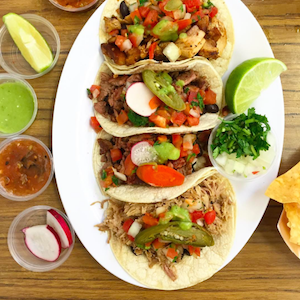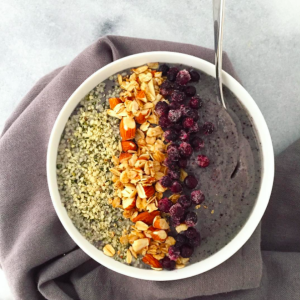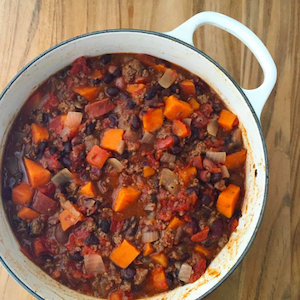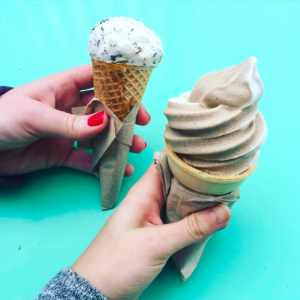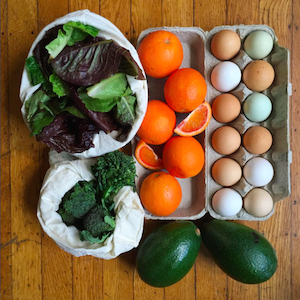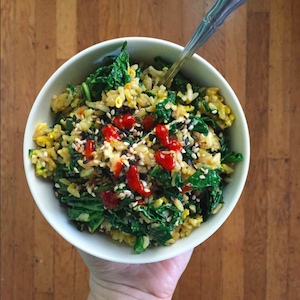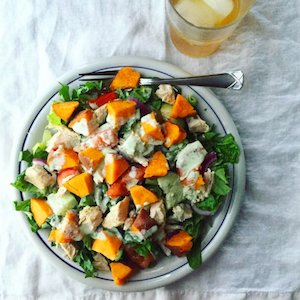 Clockwise from the top:
I've been all about the coffee lately, including mint-infused from Philz Coffee
Toast, sauerkraut + a fried egg is a new favorite breakfast combination
Tacos in the Mission – dangerously close to my office for the summer!
Homemade chili with beef + sweet potatoes
Farmers market haul with bacon avocados + vanilla blood oranges
A simple dinner salad with this sauce + a side of mandarin black tea kombucha
My Healthy Veggie Fried Rice recipe with hot sauce
Soft serve ice cream from Curbside Creamery in Oakland
Wild blueberry + greens smoothie bowl with granola
Sushi Burrito from Sumo Roll + boba from Asha Teahouse in Berkeley
Are you ready to gear up for summer?
Marisa