This How To post walks through my favorite technique for making creamy Steel-Cut Oatmeal with very little effort. Prep these jars of creamy oats for the week!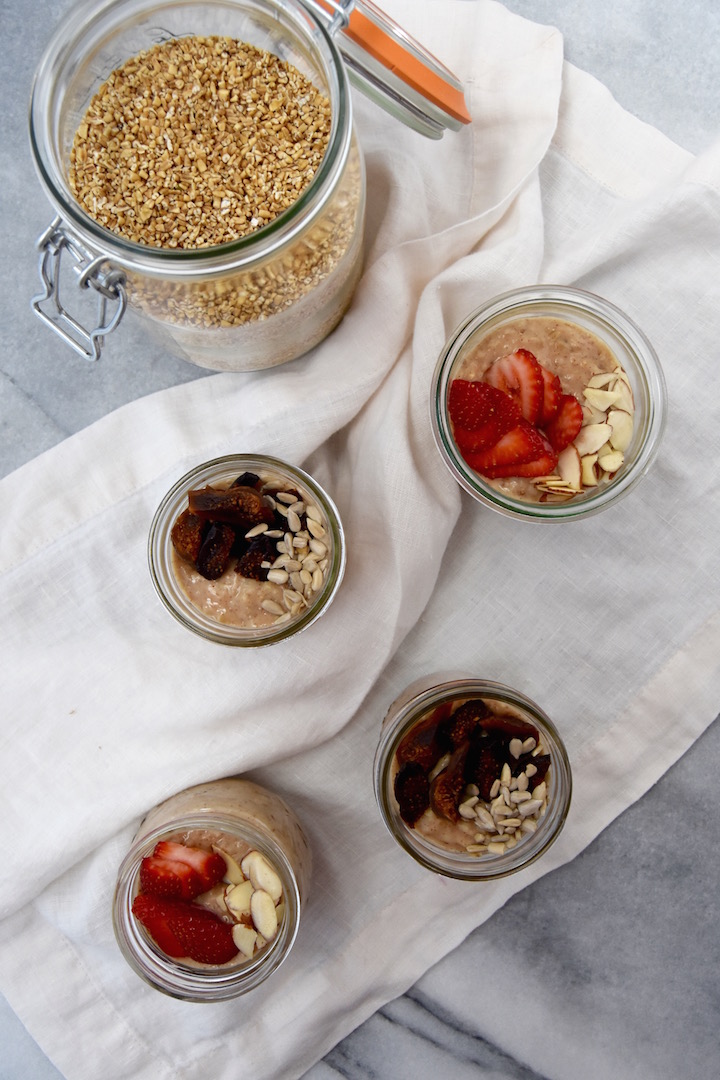 Disclaimer: This post is sponsored by NOW Foods as part of an ongoing partnership. I was compensated for my time, and all opinions are my own.
If you're a busy morning person, this recipe and simple technique is for you. This is my tried and true go-to steel-cut oatmeal routine.
The basic technique for 4 servings with merely 10 hands-on minutes is:
Combine 1 cup steel-cut oats and 3 cups water in a pot, and bring to a boil.
Turn off the heat and cover the pot. Walk away for 4 hours to overnight.
Good morning! Uncover the pot, warm it up, and stir in additional liquid + toppings as desired.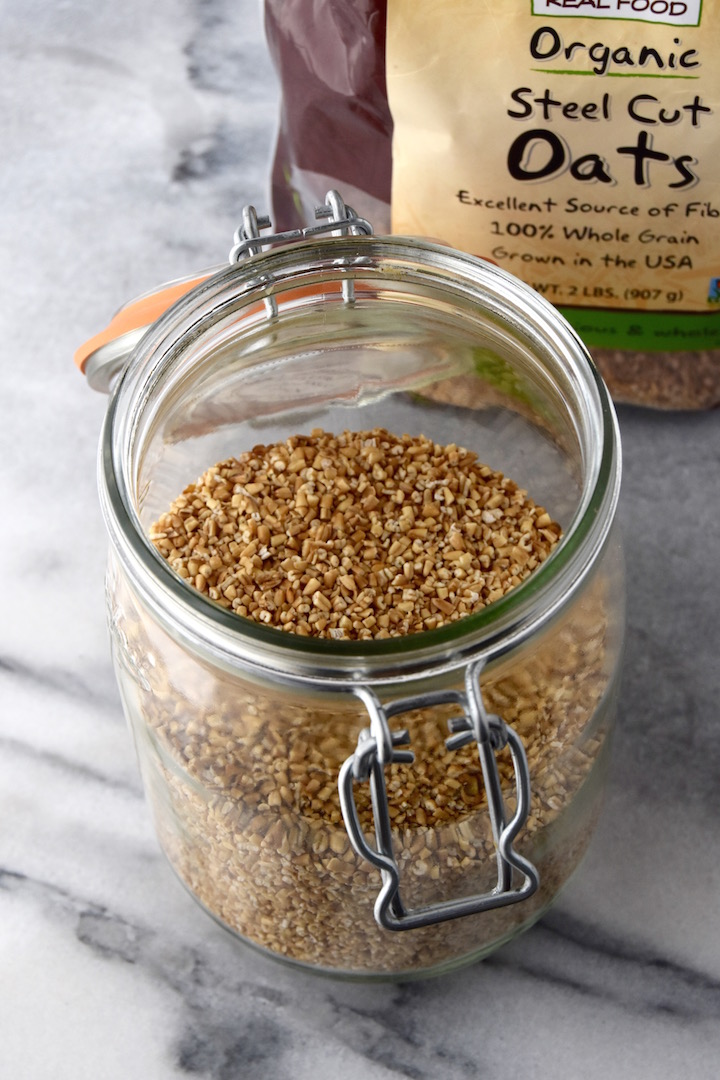 But let's back it up a minute and talk about what steel-cut oats actually are. If they're new to you, they're basically a less-refined oat groat (kernel of grain). They go through a chopping stage, but not the flattening stage that old-fashioned oats and instant oats go through.
This leaves them as a chewier, heartier option – though they take longer to cook (~25 minutes, when I timed myself standing at the stove stirring). Until now.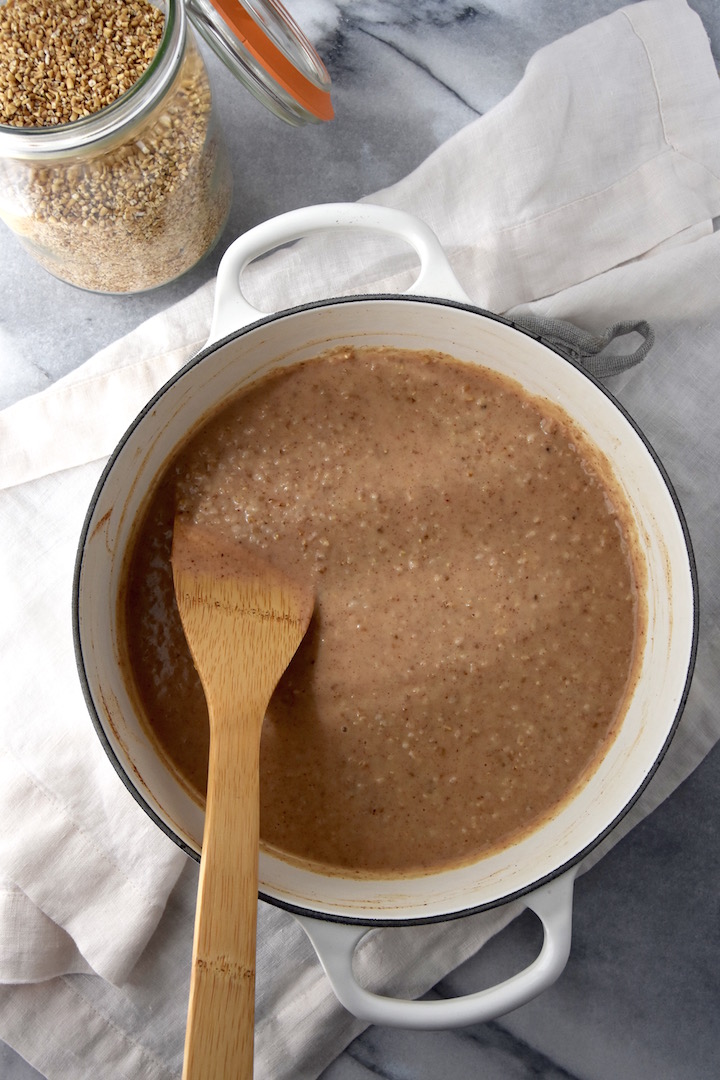 I've shared my favorite version with you in the recipe below to take the basic steel-cut oatmeal to the next level with 4 additional ingredients I always have on hand: almond milk, creamy almond butter, cinnamon and maple syrup.
I find this to be a great base for breakfasts during the week and the almond butter helps me stay a bit more full.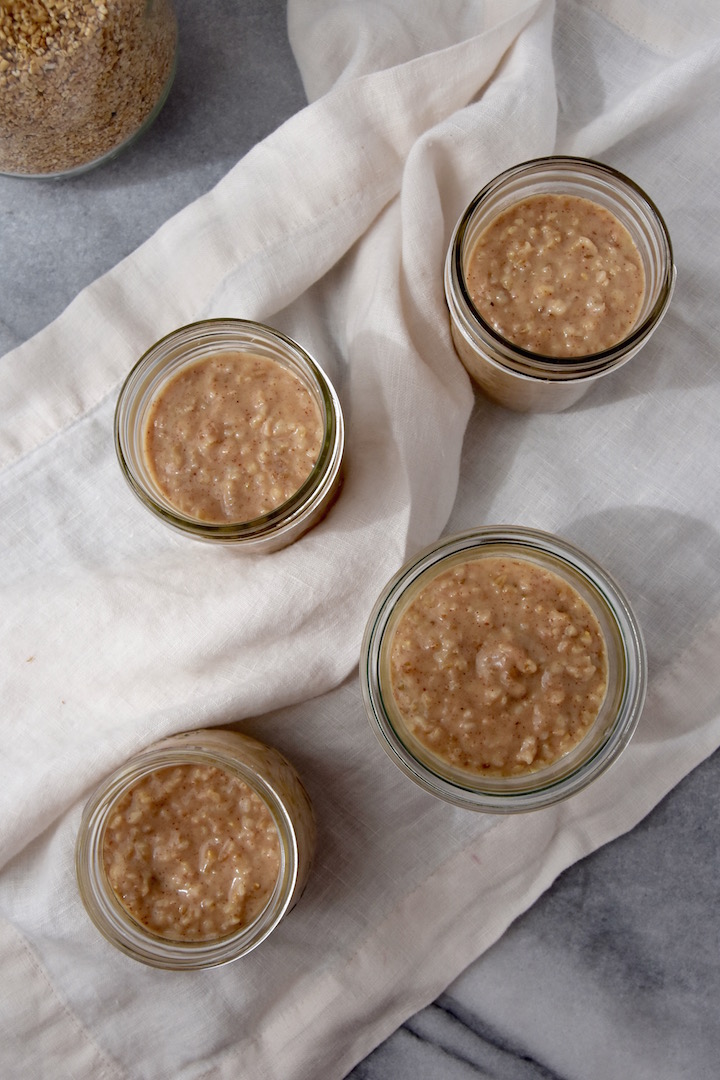 How To: Steel-Cut Oatmeal
Author:
Marisa | Uproot Kitchen
Ingredients
Overnight Steel-Cut Oatmeal
1 cup dry steel-cut oats
3 cups water
Recommended Add-Ins
½ cup almond milk
2 tablespoons creamy almond butter
1 and ½ tablespoons maple syrup
Scant ½ teaspoon cinnamon
Pinch of salt
Instructions
Combine the dry steel-cut oatmeal and the water in a pot. Bring to a boil and stir.
Turn off the heat and cover the pot. Set aside for 4-12 hours unrefrigerated.
After letting the oats soak up the liquid, return the pot to medium-low heat and stir in almond milk, almond butter, maple syrup, cinnamon and salt if desired.
Portion into 4 servings and top with fresh fruit or additional milk.
Notes
Store extra servings in glass containers in the fridge for up to 7 days. Reheat additional servings on the stove or in the microwave with an extra splash of milk or water.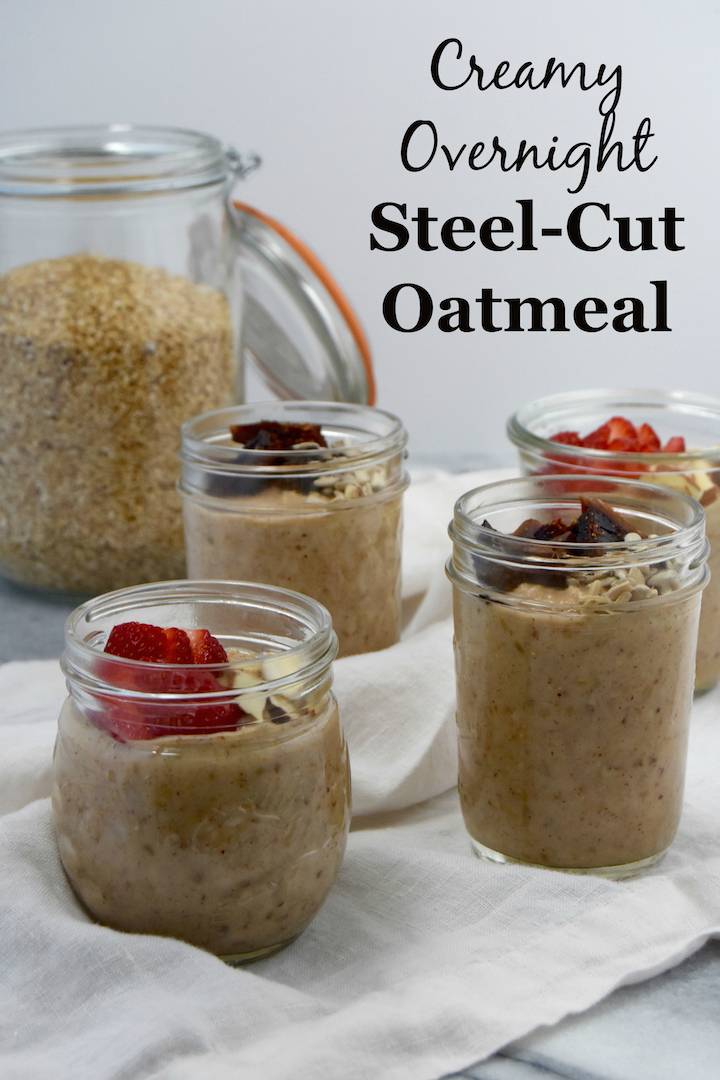 This recipe is one I've come back to over and over on busy weeks, because I love the warmth, texture and weight of this recipe in my belly all morning.
I topped this week's version, photographed above, with strawberries + slivered almonds and dried figs + sunflower seeds. I portion them out so I can just pop them in the microwave for a minute before enjoying.
If you're interested in other variations of steel-cut oats, check out my slow cooker version with apples, spiced carrot stovetop version, or this savory spinach version!
Marisa