These Avocado Fudge Pops are a creamy and decadent frozen chocolate treat, with just 6 ingredients and a blender!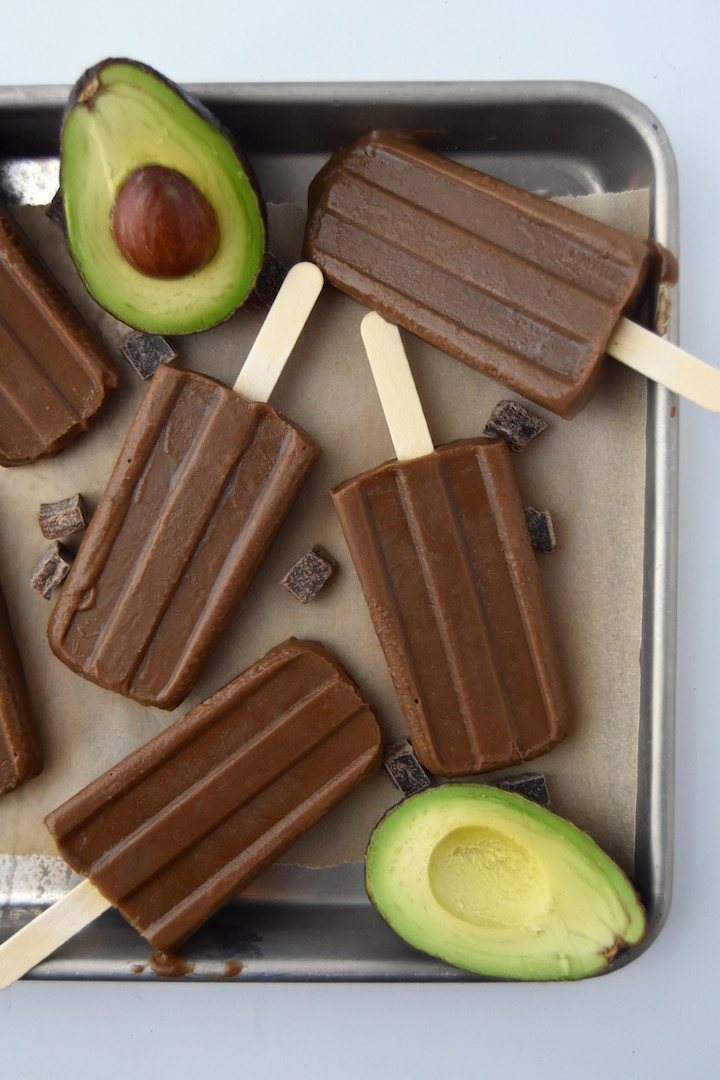 Disclaimer: This post is sponsored by Blue Diamond Almond Breeze Almondmilk. I was compensated for my time, and all opinions are my own.
Fudgy, rich, cold and creamy – what more could you ask from a frozen treat?
These Avocado Fudge Pops are a simple dessert just screaming for summer. As Memorial Day has come and gone, we are now in full blown summer and I can't stop won't stop working on tasty summer recipes.
Avocado is an awesome healthy fat. We all know that. But it's uses outshine burrito bowls and guacamole. It is a wonderful substitute in all types of cooking when you need a creamy consistency.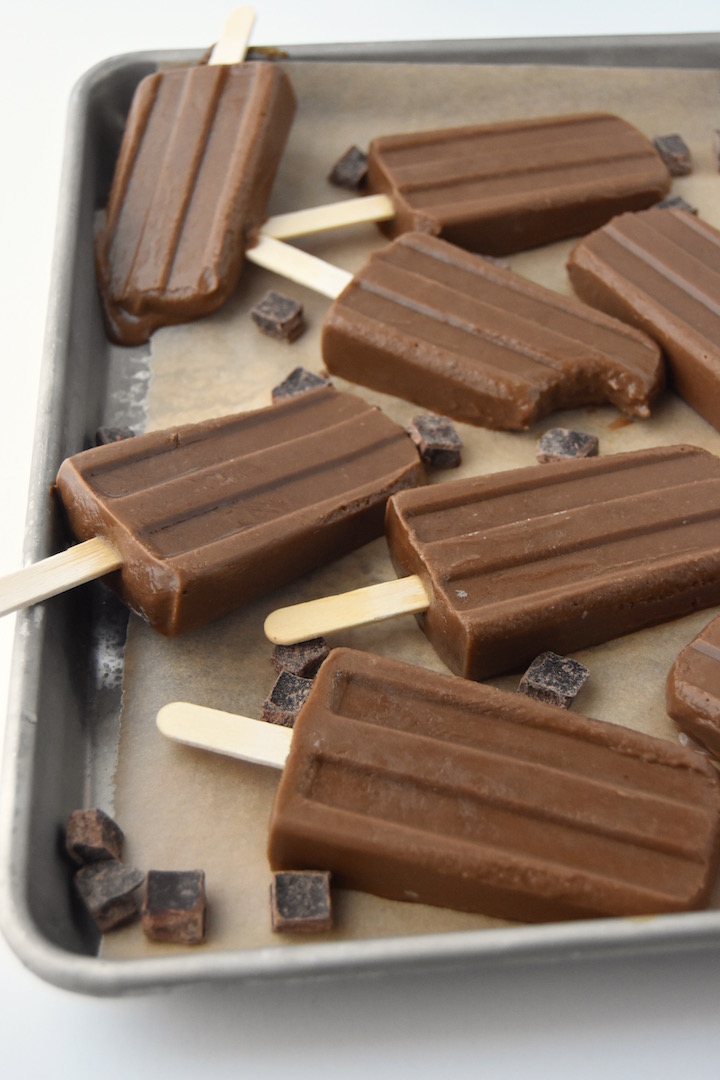 Growing up in the times of low fat or nonfat everything, I distinctly remember my mother replacing any ice cream or frozen desserts with low fat Fudge-sicles and the nonfat frozen yogurt from Trader Joe's. I loved the Fudge-sicles the most for a summery treat – but they were tiny, and never satisfying.
These pops are rich and satisfying, thanks to that magic avocado flesh! Instead of relying on cornstarch to thicken these pops, or using heavy cream or full milk, I've blended up avocado and Almond Breeze almond milk.
With plenty of cocoa powder for chocolatey richness, maple syrup for sweetness, and a pinch of salt and vanilla for balance,  these 6 ingredient avocado fudge pops will be on heavy rotation this summer.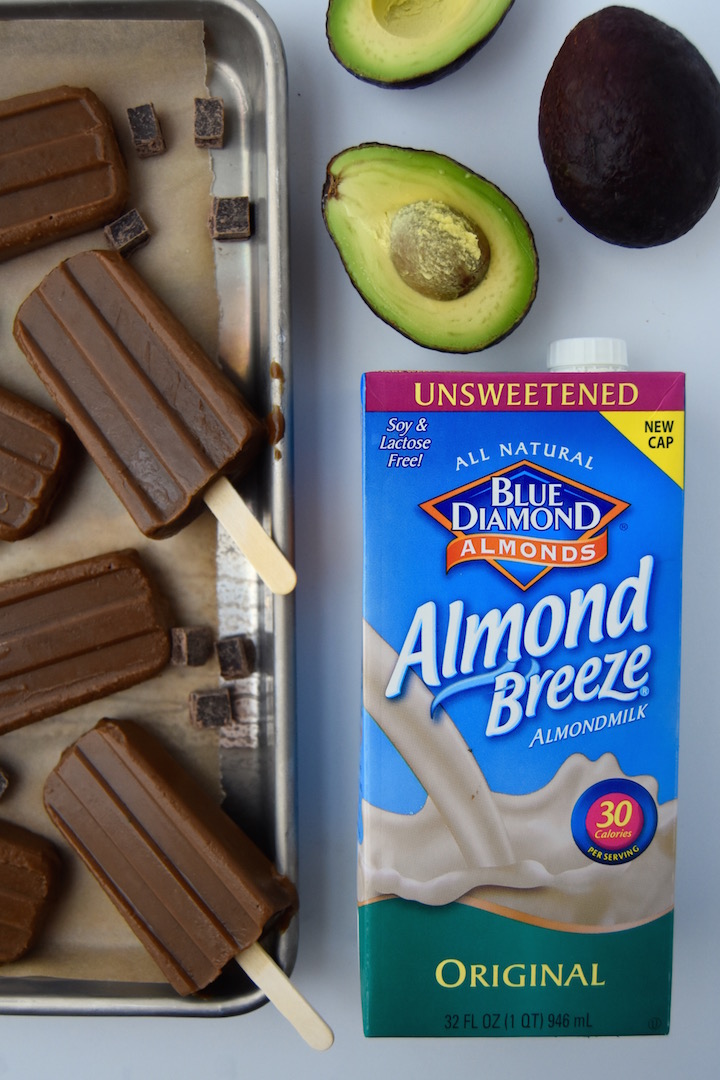 Avocado Fudge Pops
Author:
Marisa | Uproot Kitchen
Ingredients
1 large Hass avocado, ripe (about 1 cup packed flesh)
1 and ½ cups Almond Breeze Almondmilk, Original Unsweetened
½ cup maple syrup
⅓ cup cocoa powder
1 tablespoon vanilla extract
Pinch of salt
Instructions
Scoop the avocado flesh out from the skin and discard the skin and pit.
Combine all ingredients in a blender and blend until smooth.
Pour the mixture into an ice pop mold. I had a total volume of 3 cups and made 8 pops.
Freeze for 8 hours or longer. Run warm water over the mold to release the pops and store extras in a freezer bag.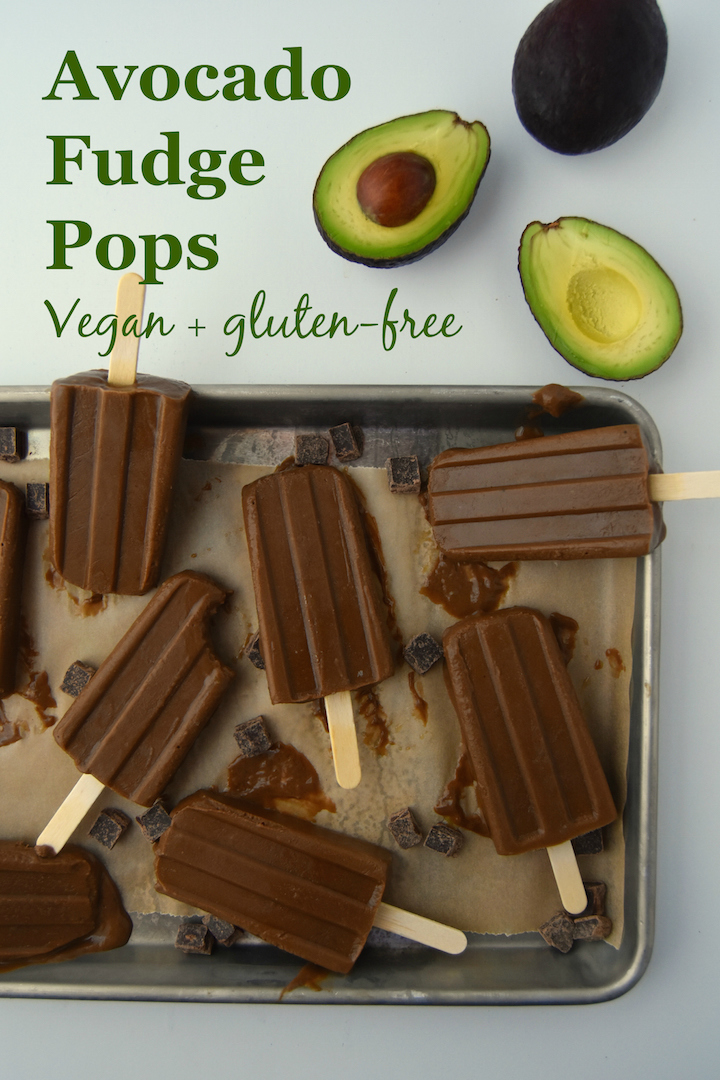 Note: I just recently purchased this ice pop mold and I have a feeling it's going to get a lot of good use this summer. If you don't have one, you can pour the mixture into paper cups or ice cube trays and stick them with wooden sticks. Let the mixture freeze for 30 minutes before inserting the sticks if you're not using a mold to be sure that they stay straight.
Looking for more wholesome sweet treats?
Cheers to warm summer evenings on our way!
Marisa