These Fish Taco Lettuce Wraps are a quick and healthy weeknight dinner idea. With plenty of crunch from the romaine lettuce wraps, this mild-spiced rockfish is a spin on some of my favorite fish taco flavors.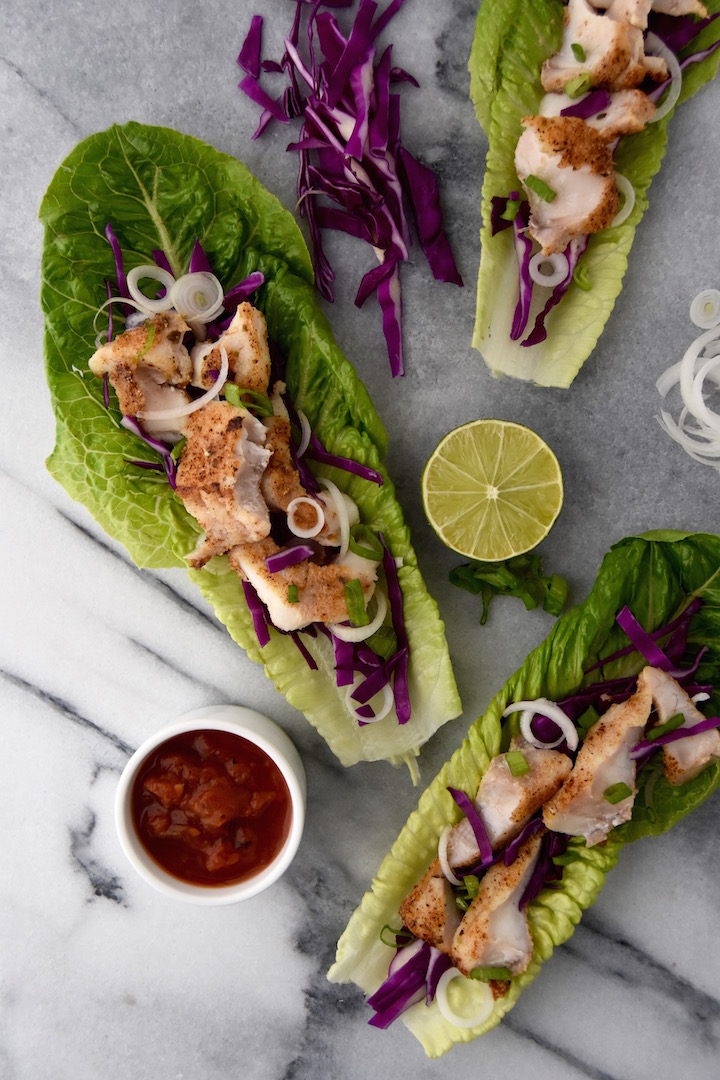 My love for tacos runs deep – bringing back the memory of sitting down with my family to an assortment of taco toppings spread out on our dining room table. Did anyone else have taco night growing up?
Tacos are such an easy customizable meal, since everyone can assemble their own. Today's recipe is a mild-seasoned rockfish recipe perfect to add to your taco spread, along with the idea to wrap them up in crispy romaine lettuce (or corn tortillas, because I love those so much).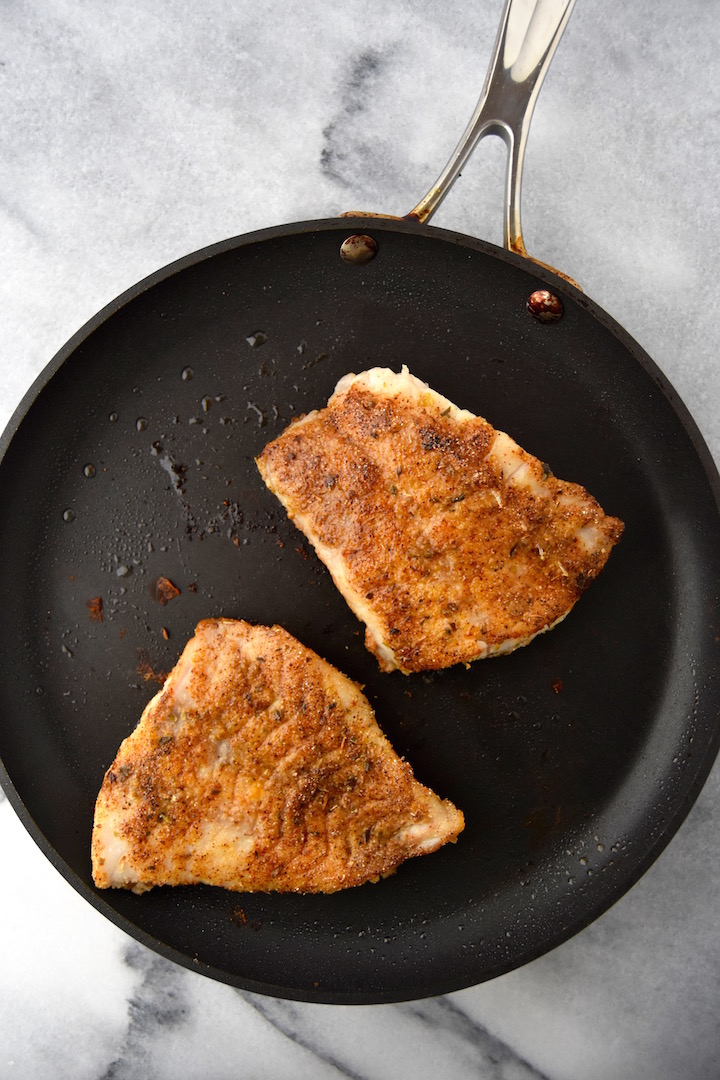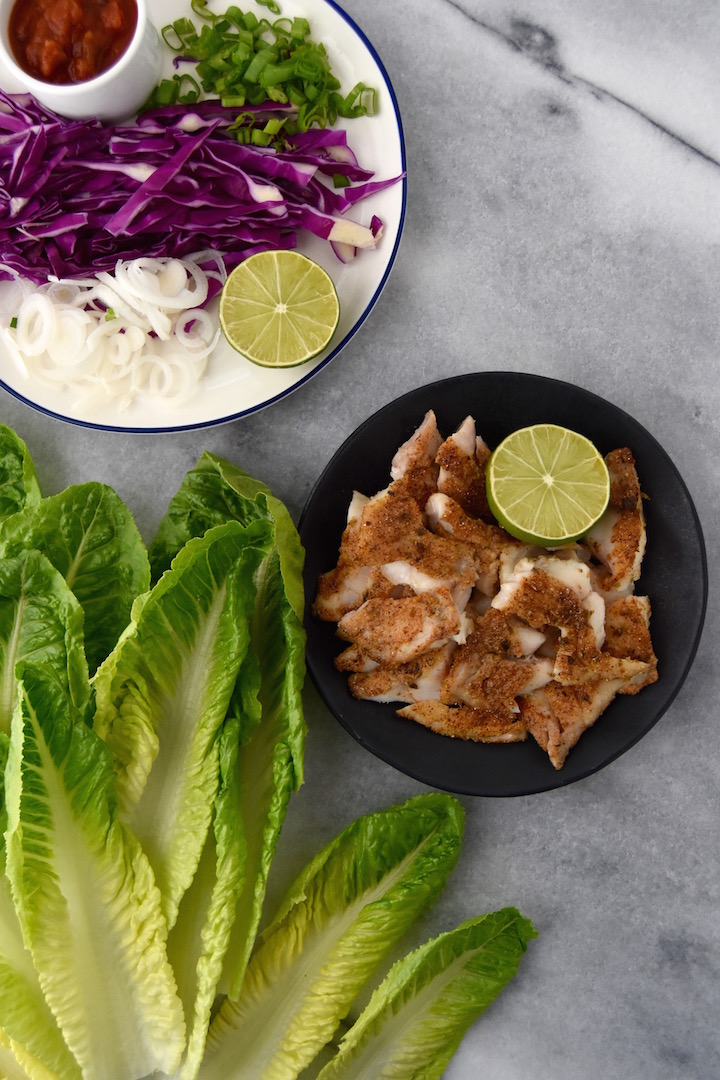 I hope this recipe is one you keep in your back pocket for weeknights when you want to fancy up a piece of fish in a new way. It's still quick, though not lacking flavor.
The mix of garlic, oregano, salt, chili + chipotle powder – all alongside the cooling veggie crunch of the lettuce wrap – can't be beat for a light and fresh meal.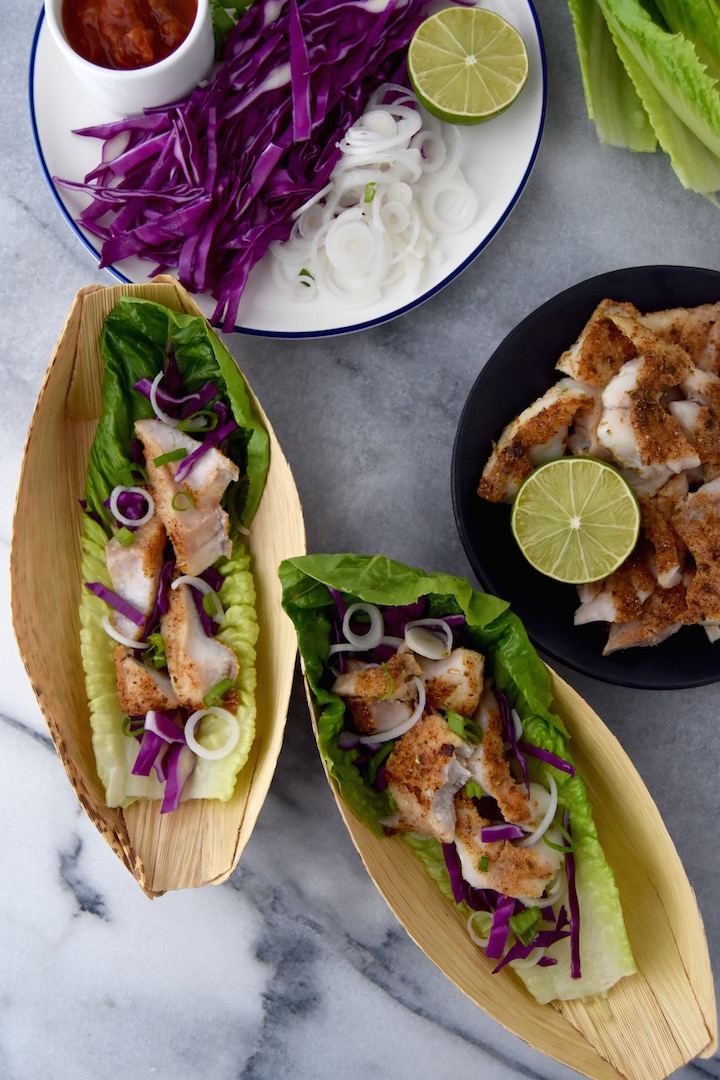 Fish Taco Lettuce Wraps
Author:
Marisa | Uproot Kitchen
Ingredients
2 teaspoons brown rice flour (or flour of choice)
1 teaspoon garlic powder
1 teaspoon oregano
½ teaspoon salt
¼ teaspoon chili powder
¼ teaspoon chipotle powder
1 pound rockfish or other white fish
1 lime
½ small white onion
2 cups shredded cabbage
¼ cup green onions or spring onion greens
2-3 romaine hearts
Optional toppings: salsa, avocado, etc.
Instructions
Heat a pan with some oil on medium heat.
Stir together flour, garlic, oregano, salt, chili and chipotle powders on a flat plate. Coat the rockfish (or other fish) in the mixture on both sides before placing in the hot pan to begin cooking.
Pan-fry the fish on each side for 4-5 minutes each, creating a crust on the fish. It should lift easily when it's ready to be flipped and when it's finished, it should flake with a fork.
Flake up the fish into a small serving dish and set aside to keep warm, covered in tinfoil if desired.
Slice up the lime, and shred the onion, cabbage, and green onions. Pull apart the romaine hearts so each leaf is detached.
Place all the components of the meal on the table and allow everyone to create and enjoy their own fish taco lettuce wraps.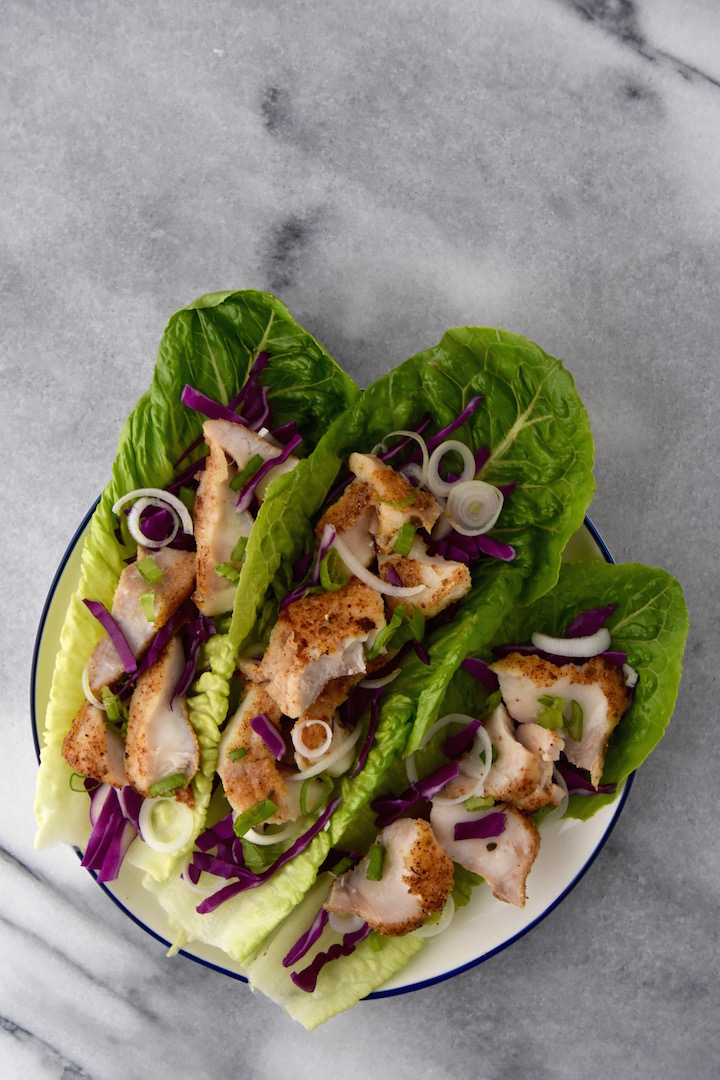 For a more filling meal, I've enjoyed these Fish Taco Lettuce Wraps with a side of black beans and rice or baked plantains.
Tell me – did you have taco night growing up? What's your favorite taco filling? Mine is the purple cabbage or refried beans!
Marisa