This season is a special one. An abundance of stone fruit is at the farmers' market and grocery stores. From nectarines to plums to apricots (and the fun pluot and aprium varieties too), I can't get my fill.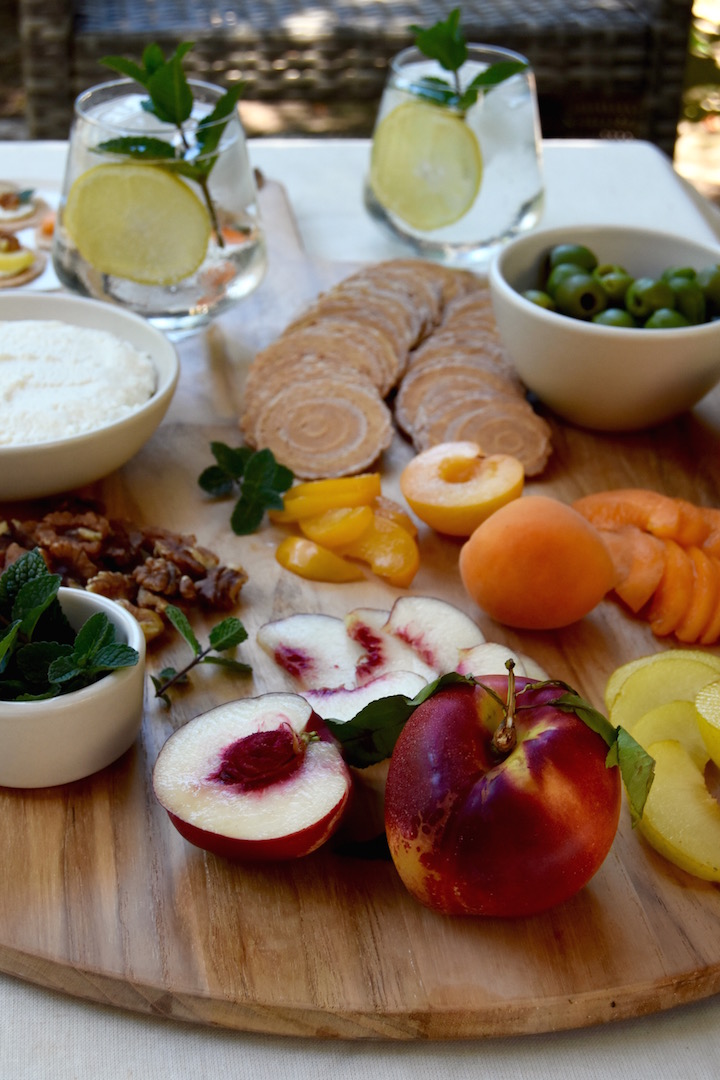 Disclaimer: This post is sponsored by 34 Degrees as part of an ongoing partnership to encourage you to pair and share. I was compensated for my time, and all opinions are my own.
Stone fruits are ripest during the time we all begin thinking about warm summer afternoons picnic-ing with friends. With this in mind, I've put together this delicious Stone Fruit and Ricotta Picnic Plate – a combination of stone fruits, creamy ricotta cheese, fresh mint and walnuts to pair with 34° Whole Grain Crisps for a simple celebration.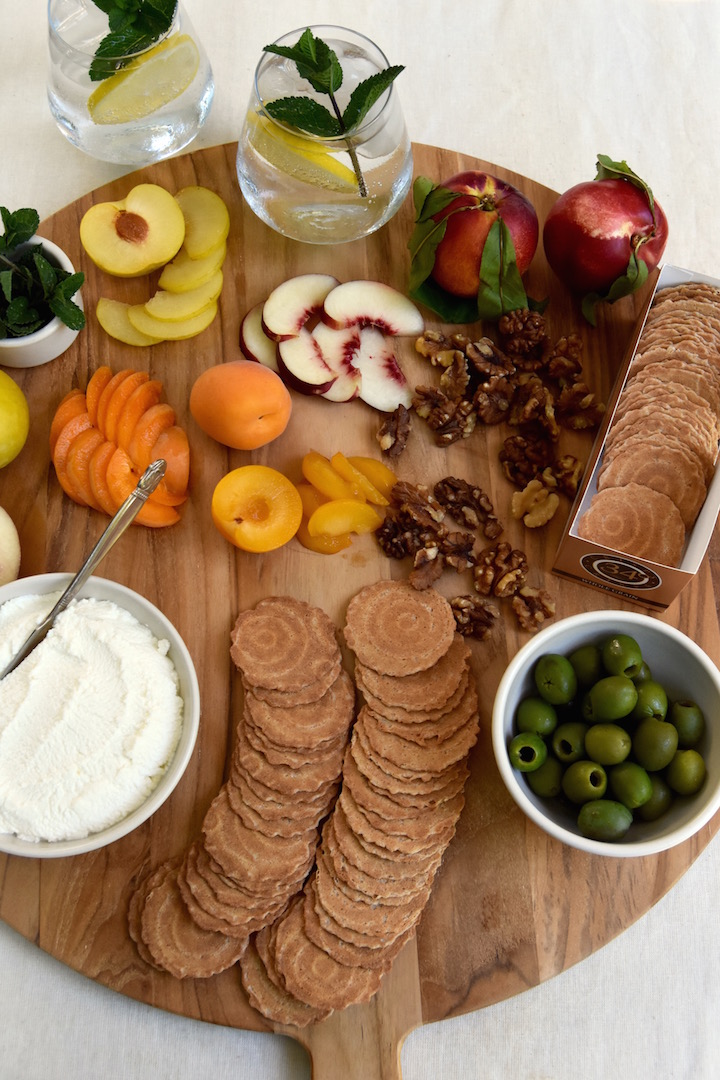 That's all we really want when the weather is this hot – a cold glass of sparkling water with lemon and mint ( ..and, of course, some chilled white wine, if you're offering!) and a smattering of delicious snacks to assemble one bite at a time.
So while this Stone Fruit and Ricotta Picnic Plate is simple, the flavors co-mingle in your mouth, fighting for your attention. With juicy sweet stone fruit front and center, I paired their flavor with a hefty 34° Whole Grain Crisp and a swipe of whole milk ricotta cheese. A bright note of mint (grown in my backyard!) and the slight crunch from the walnuts seals the deal of a perfect bite.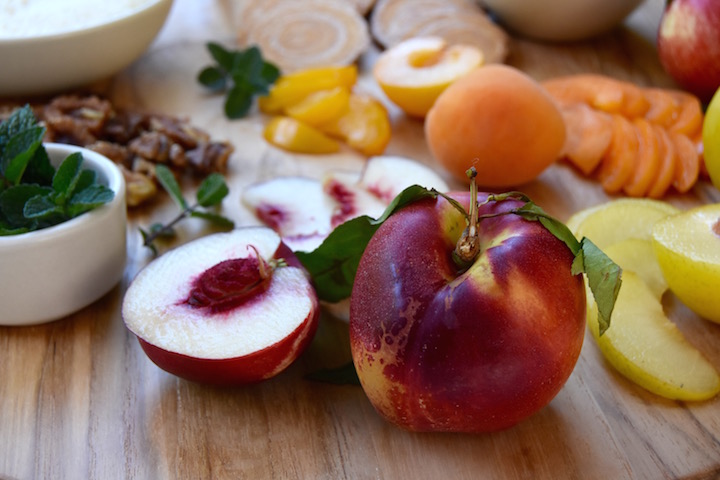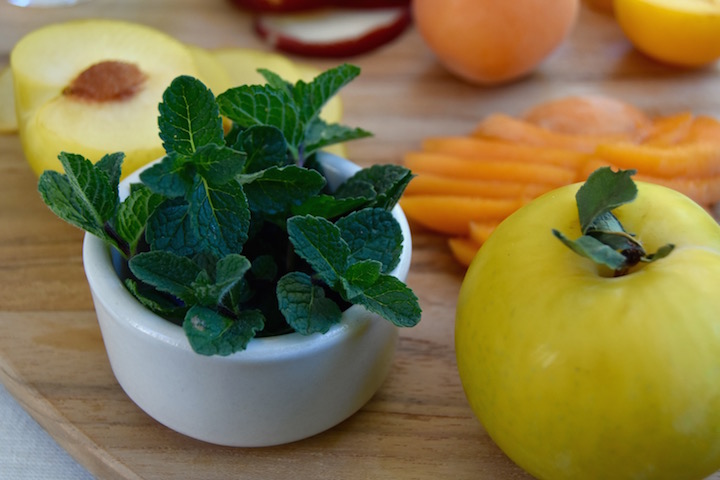 With a long weekend coming up to celebrate the 4th, might I suggest you put together this spread and meet up with a few friends or family members?
I made a few recommendations of additional snacks to spread out – like my favorite olives, additional cheeses, or salamis – but make this spread your own and invite your friends to contribute their favorites.
I know you'll all go crazy over this combo!

Stone Fruit and Ricotta Picnic Plate
Author:
Marisa | Uproot Kitchen
Ingredients
Stone Fruit and Ricotta Crisps
2 pounds of assorted stone fruit (white nectarines, apricots, pluots, yellow plums, etc.)
15-ounces whole milk ricotta cheese
1 cup raw unsalted walnuts
¼ cup fresh mint leaves
34 Degrees Whole Grain Crisps
Additional Picnic Supplies
Knives and spoons
Sparkling water with mint and lemon
Castelvetrano olives
Additional cheeses, meats, etc.
Instructions
Prepare a picnic board with ripe stone fruits, ricotta cheese, walnuts, mint, and crisps.
Create a simple pairing by topping a whole grain crisp with a dollop of ricotta, a slice of fruit, a piece of walnut and a mint leaf.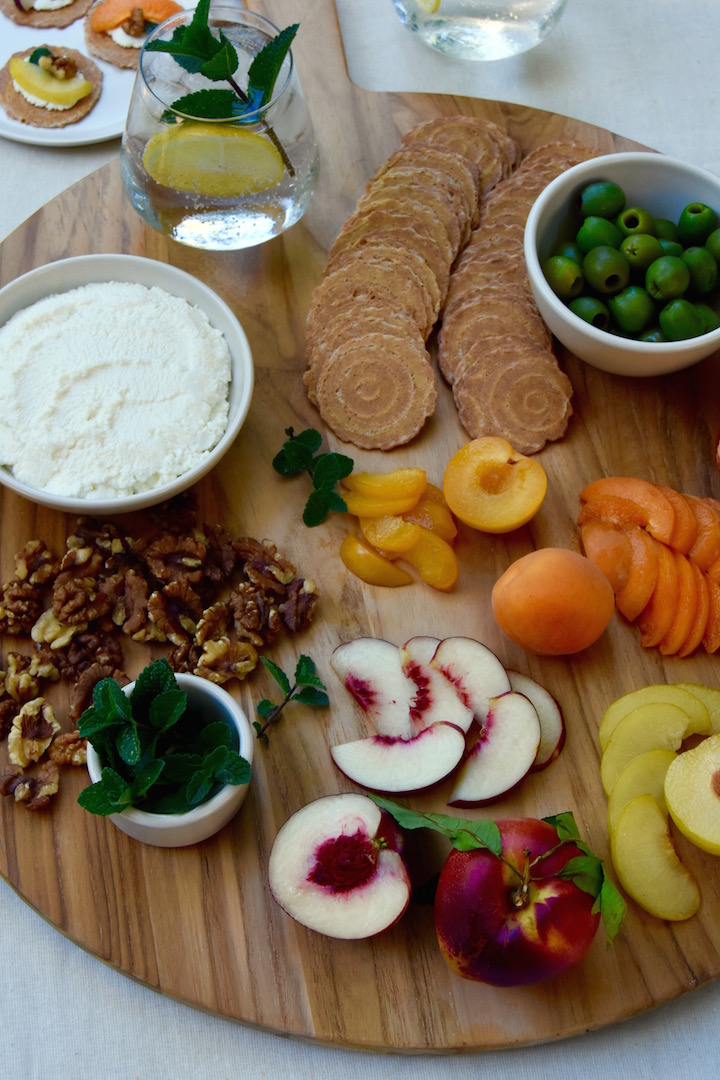 I also wanted to highlight the mission behind 34 Degrees for a quick minute, as they not only seek to help us to pair together good food and crisps, but also to support food security in the greater Denver area.
They donate 1% of all the crackers they bake to causes that fight hunger, and make quarterly donations to the Food Bank of the Rockies for the Children's Totes of Hope campaign. They also partner with Project Angel Heart to deliver nutritious meals at no cost for individuals coping with life-threatening illnesses.
I share these details because it's important to me to not only share good food with all of you, but inspire you to encourage others to care about what is happening in our communities. 34 Degrees is just one example of a local Denver company I love to support, since I can get behind their mission of giving back – while enjoying my picnic plate.
The more you pair, the more they share! Use 34 Degrees' store locator to find some crisps near you. For more recipes and entertaining tips, find them on  Facebook, Pinterest, Twitter, and Instagram.
Tell me- are you a summer snacker for meals? Have you planned any picnics with friends?
Marisa