This easy Garlic Baked Chicken is a great dish to add to your weekly rotation for cooked chicken breasts to toss into lunch salads, sandwiches, or on top of veggie bowls.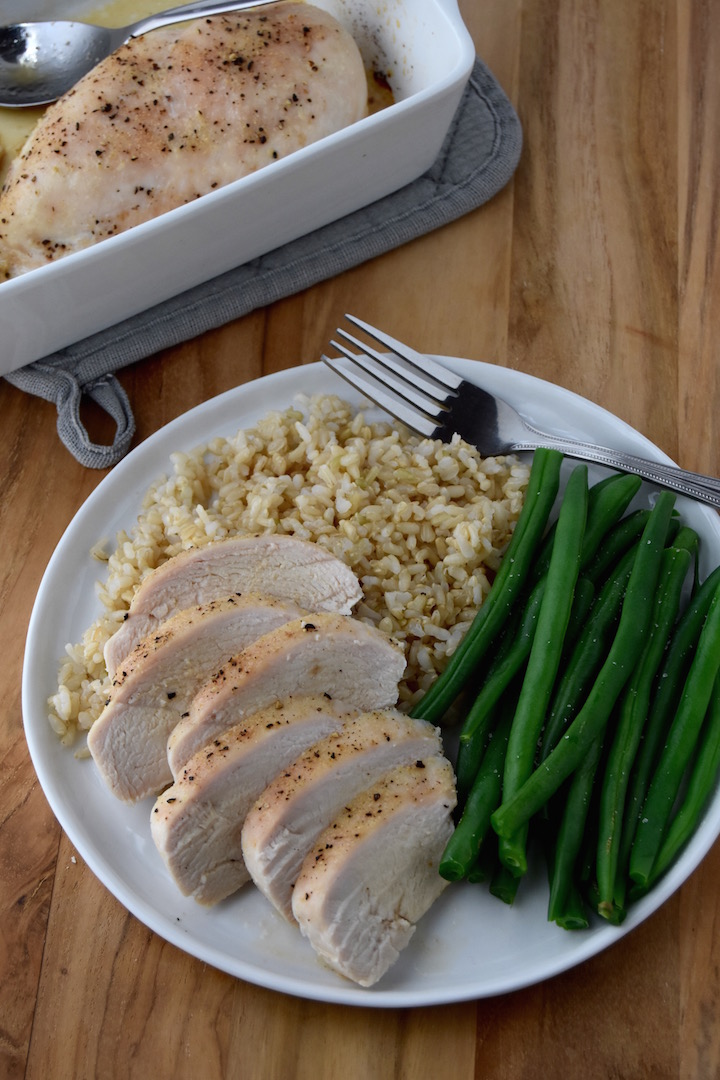 Guys, let's real talk for a minute. As much as I love creating fun and creative recipes for you, I always try to stay realistic. In my head, I'm always thinking: What will inspire you to pick up the ingredients to try my recipes? What techniques can I share with you that you can make your own, and incorporate into weekly meals?
That brings us to the most basic of meal prep recipes today – my favorite Garlic Baked Chicken. All you need is to buy chicken, friends, and you've got the 4 flavor enhancers (garlic powder, salt, pepper and olive oil) at home ready for ya.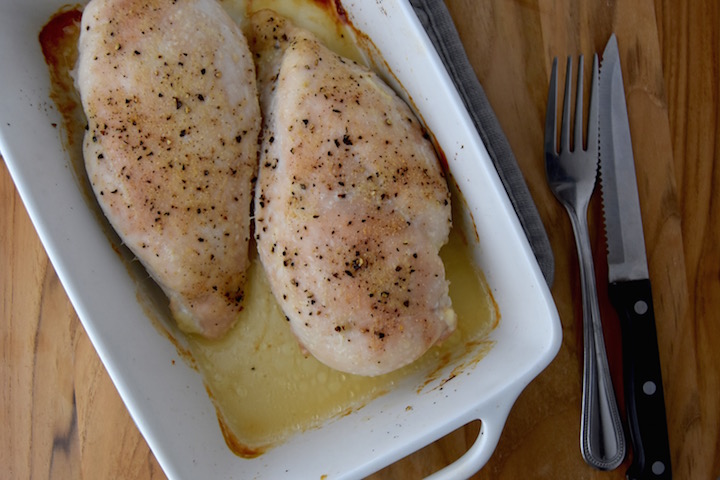 So: what makes this recipe special?
Not only is it super hands free, but the high oven temperature helps seal in moisture while the chicken bakes and the garlic rub on the outside seasons it perfectly.
A quick trip in the oven and you've got 4+ meal toppers ready to go for the week. If you're feeding more mouths at home, this recipe is simple to double or even triple – just ensure that the chicken doesn't overlap in the baking pan.
Once the chicken is baked through, I allow it to sit, tented in foil, for a few minutes before slicing it to ensure that the juices don't escape, keeping the meat juicy instead of dry.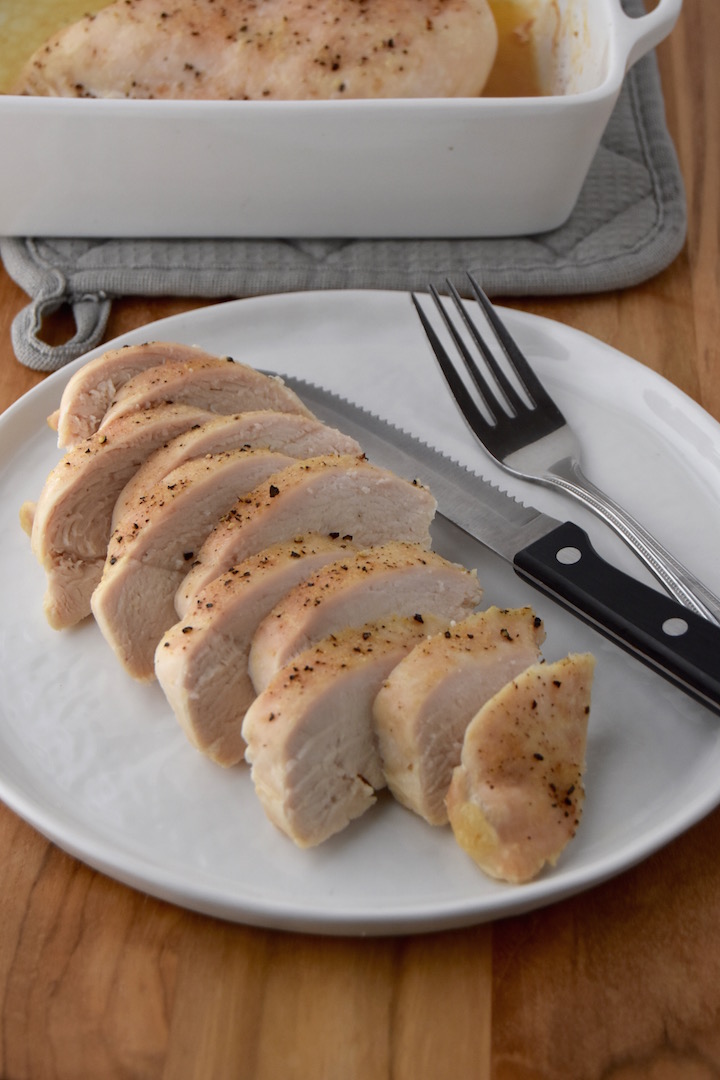 Garlic Baked Chicken
Author:
Marisa | Uproot Kitchen
Ingredients
1.5 lbs boneless skinless chicken breast (2 large)
½ teaspoon garlic powder
½ teaspoon salt
1/16 teaspoon fresh cracked black pepper
1 tablespoon olive oil
Instructions
Preheat the oven to 400 degrees and remove the chicken from the refrigerator.
In a small bowl, mix together garlic powder, salt, and fresh cracked pepper.
Place chicken breasts in a greased baking pan and rub with olive oil. Sprinkle seasoning mixture on both sides of the breasts.
Bake for 25 minutes or until the internal temperature reaches 170 degrees and the inner breasts are no longer pink.
Loosely cover the baking dish with foil and let the chicken rest for 10 minutes before slicing and serving.
Notes
Store any additional chicken breast in an airtight container in the fridge for up to 5 days. Transfer any liquid from the baking dish into the storage container to ensure that the meat stays moist.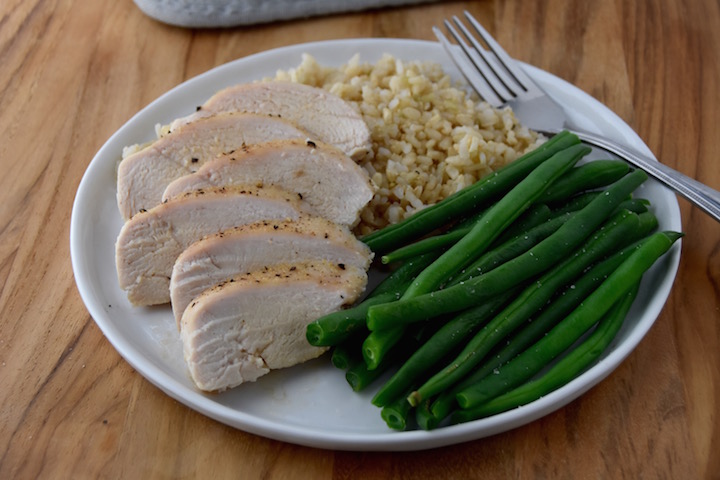 I hope you guys enjoy this simple recipe as another way to make a simple batch of chicken breasts.
Looking for other simple food prep ideas? Try these:
Be well,
Marisa