This Spaghetti with Mushrooms and Hazelnuts is a simple meal to pair with a big green salad for dinner. The meaty bite of mushrooms combined with crunchy hazelnuts and creamy parmesan will have you going back for seconds!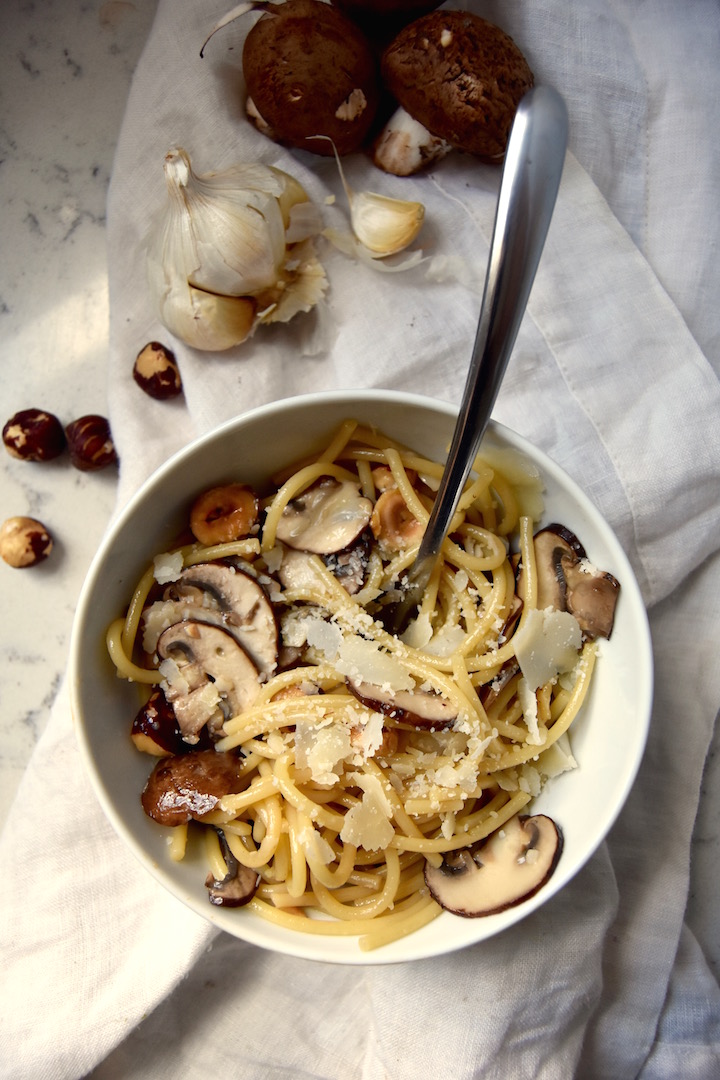 With September comes our natural shift to fall foods – warm bowls of chili, braised greens, steaming mugs of tea and warm veggie pastas. I know I already feel this shift coming on in my kitchen.
Today's recipe is my September post for my Healthy Aperture column, Eating in Season.
The combination of spaghetti, cremini mushrooms, chopped hazelnuts and garlic is the perfect amount of comfort, and as I tested this recipe, I literally hugged my bowl sprinkled with parmesan.
And then inhaled it.
And then went back for seconds.
SNAG TODAY'S RECIPE HERE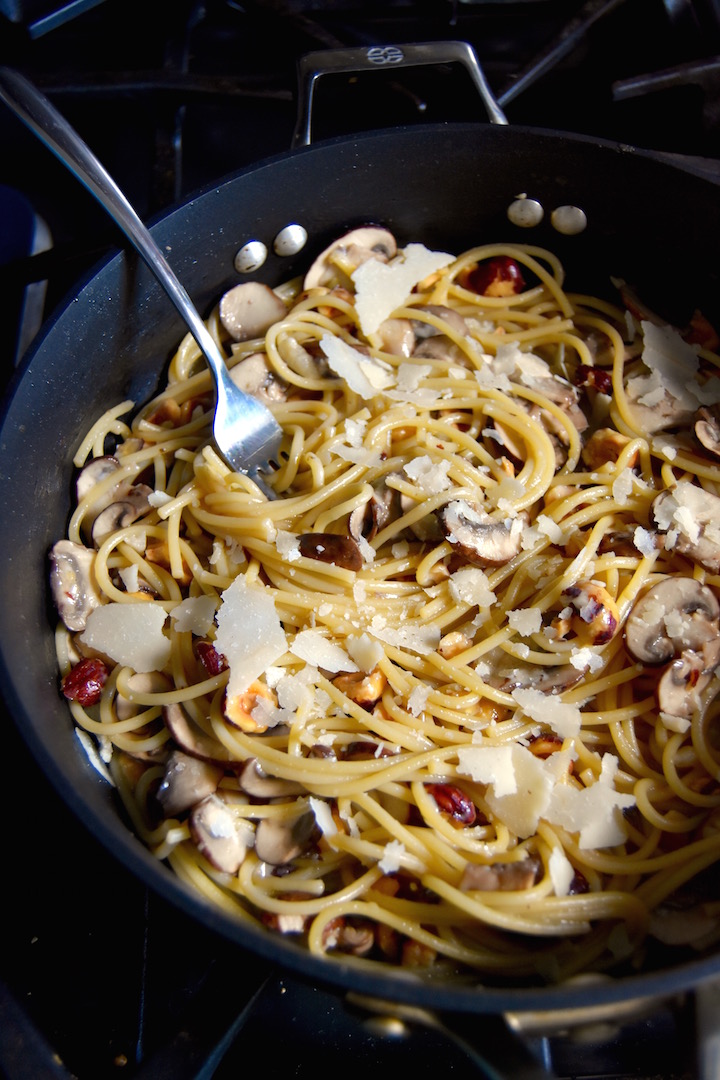 This Spaghetti with Mushrooms and Hazelnuts, in its simplicity, can be changed up based on your preferences.
Use leftover roasted squash in place of the mushrooms, or chop some walnuts or almonds if you don't have hazelnuts on hand. Sprinkle with red pepper flakes for a kick, or stir in big handfuls of arugula before serving and nix the side salad.
I know once you try this
recipe
, you'll save it in your back pocket for more chilly evenings when the only thing that'll do is a bowl of pasta sprinkled with parmesan.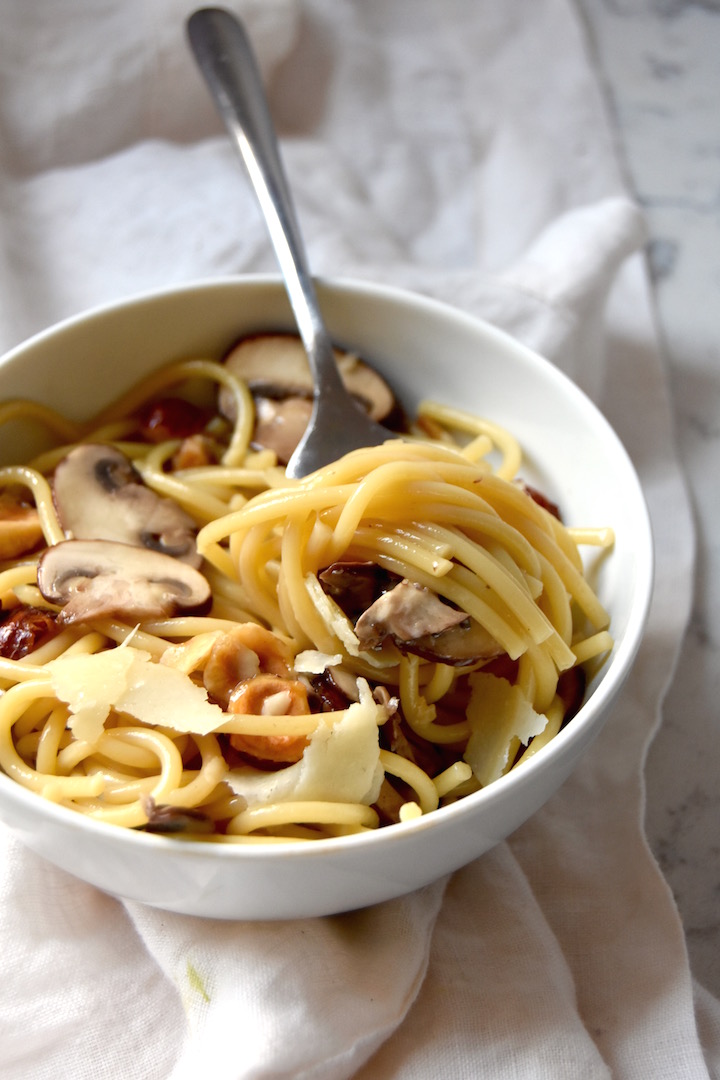 Enjoy and be well!
Marisa