This Warm Spinach Salad with Rosemary Roasted Walnuts and Chickpeas recipe is a delicious dinner salad you can whip up for a vegetarian main or side this fall. Drizzled with a warm garlic oil dressing, it's an easy way to transition into warmer veggie sides.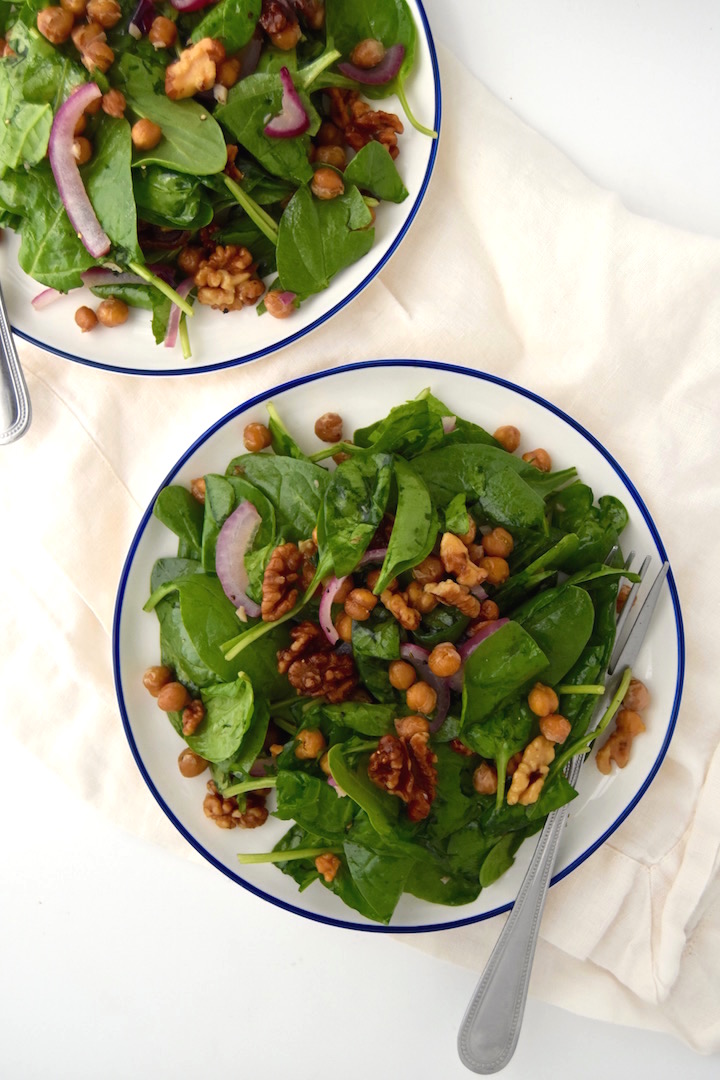 Holy moly, friends, have I found the best new salad to get us from summer mode into fall!
I developed this recipe for the the Healthy Aperture blog (see disclosure at the bottom of this post). I wanted to point you in that direction today to be sure you could check out the recipe. Make it at home if it sounds like something you want to add to your dinner rotation!
I am already a fan of making crispy chickpeas in the oven for salad toppers, and used that opportunity to toast up some walnuts as well with fresh rosemary.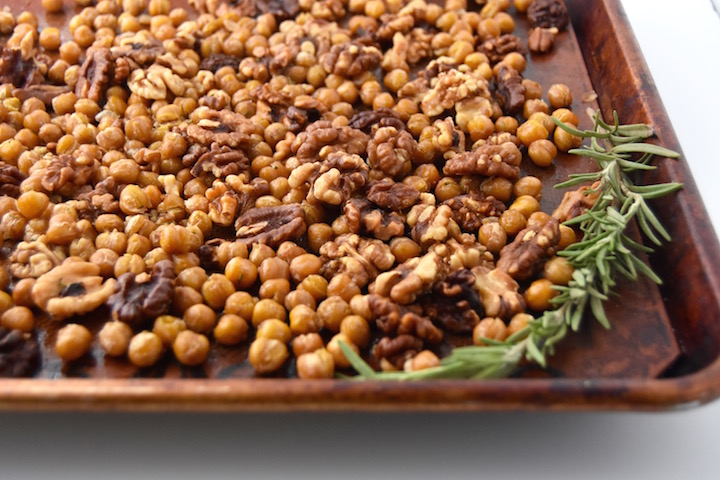 While the salad is relatively basic, the flavors from the roasted nuts and chickpeas and the sautéed garlic and red onion oil dressing will have you digging down to the bottom of the salad bowl for bites with every component.
Go head and hop over to Healthy Aperture to check out the post that is live today, and keep me posted if this warm spinach salad makes its way to your dinner table! I love seeing your photos, being tagged on social media, and hearing your reviews and substitutions in the comments.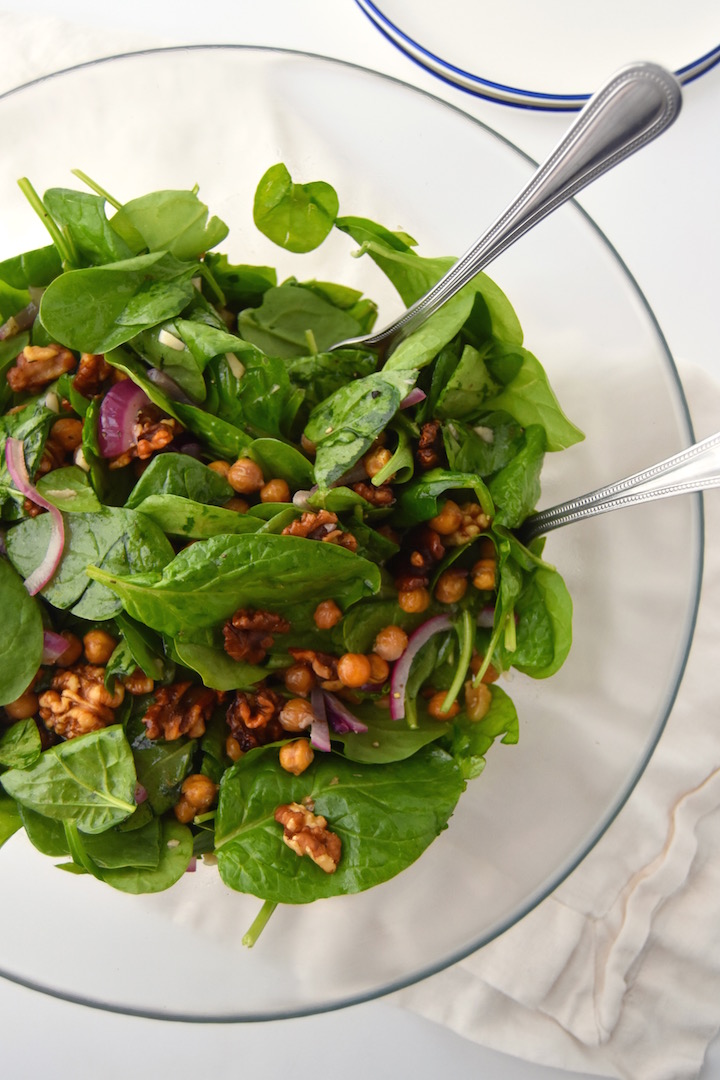 Disclosure: This recipe was created as part of a sponsored campaign with O Organics for the Healthy Aperture Blogger Network. I was compensated for my time.
Be well,
Marisa