This Black Bean and Spinach Enchilada Skillet Casserole is a crowd-pleasing recipe that you can assemble from just a few pantry staples, a bag of corn tortillas, spinach and cheese. Not only is it budget-friendly with 7 staple ingredients, it's hearty Mexican comfort food with a healthier spin that is packed with flavor.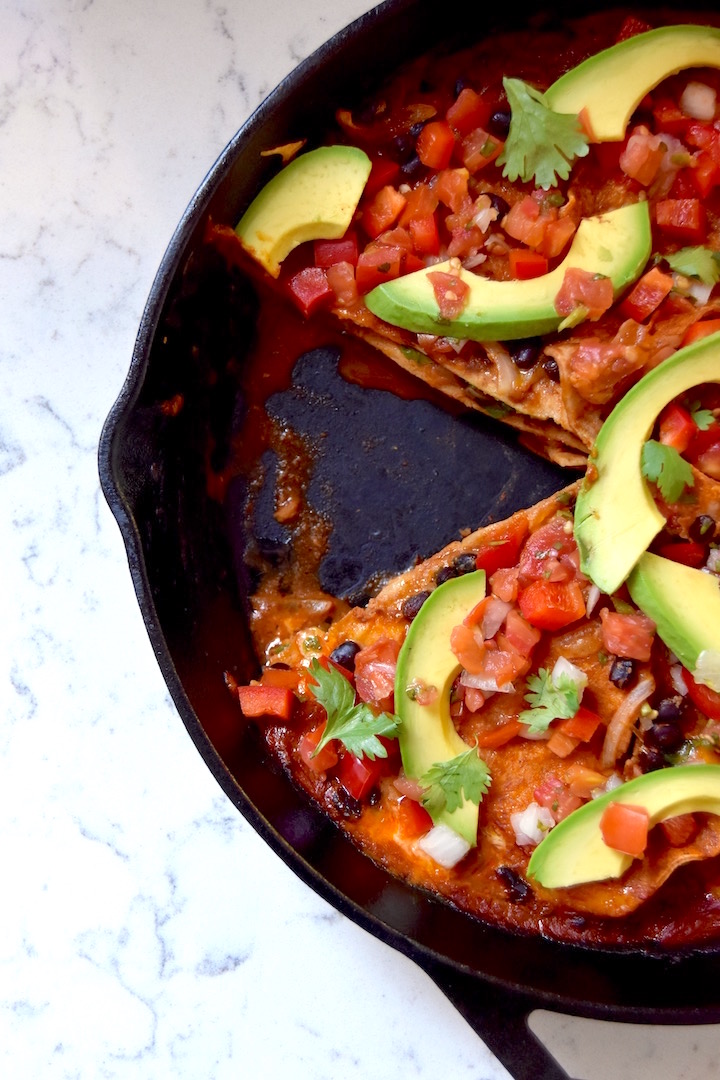 As the weather chills and fall is upon us, I tend to edge away from greens and towards cozy dishes.
In an attempt to pack a dish full of wilted greens, I've packed my favorite enchilada skillet with fresh spinach to share with you and Healthy Aperture readers over in my COOKING IN SEASON column.
SNAG THE RECIPE HERE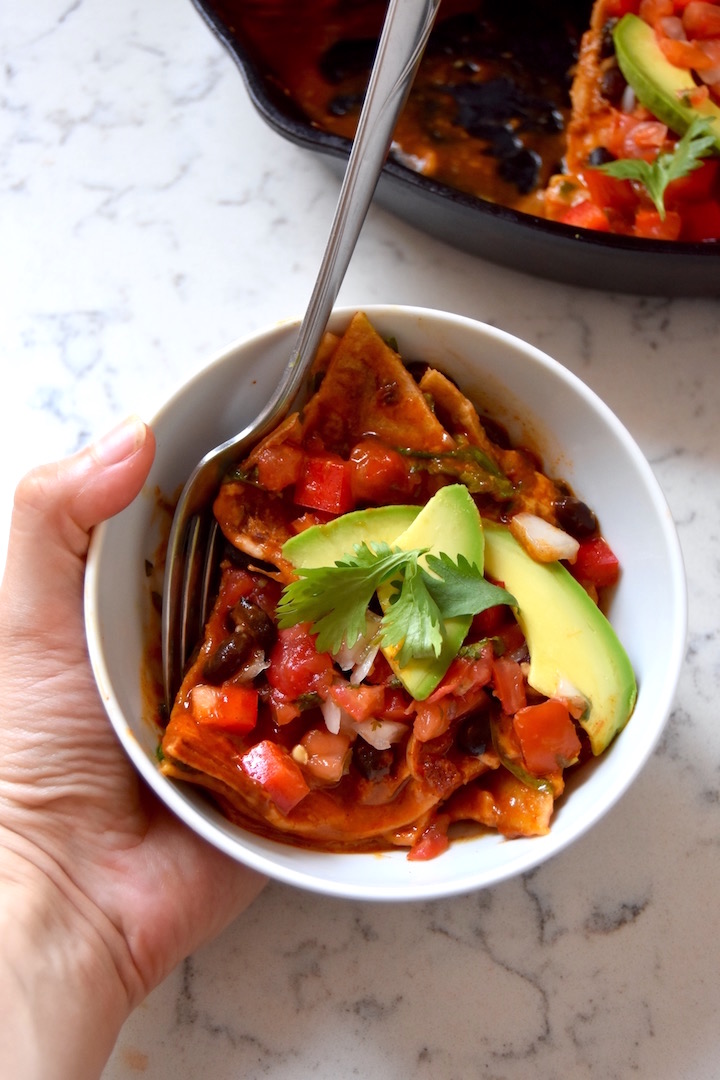 Instead of making traditional enchiladas by rolling each tortilla with filling, we're skipping a step, taking all our favorite components and layering them directly into a skillet that slides straight into the oven to bake.
25 minutes later, you have a piping skillet that you can slice up to enjoy for dinner as a one-dish dinner. The leftovers also freeze really well, should you want to pack away a few portions for quick lunches or dinners.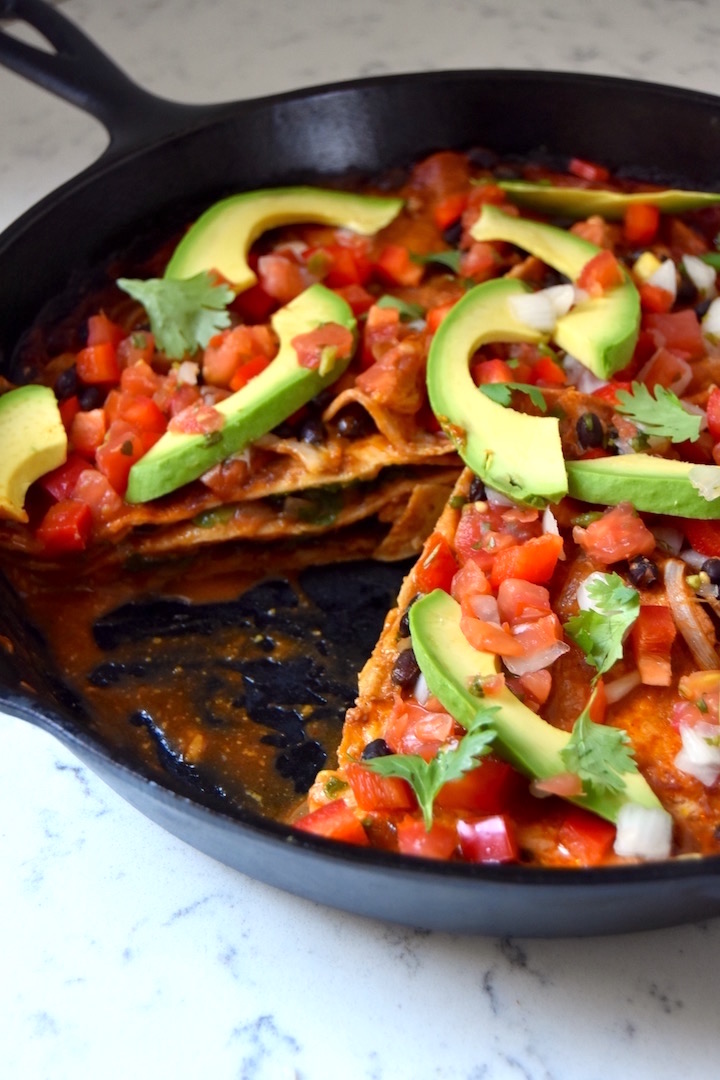 SNAG THE RECIPE HERE
Be well,
Marisa