This simple One Pan Roasted Chicken and Fall Vegetables is the perfect dish to turn to when you're feeling like your plate is on the fuller side.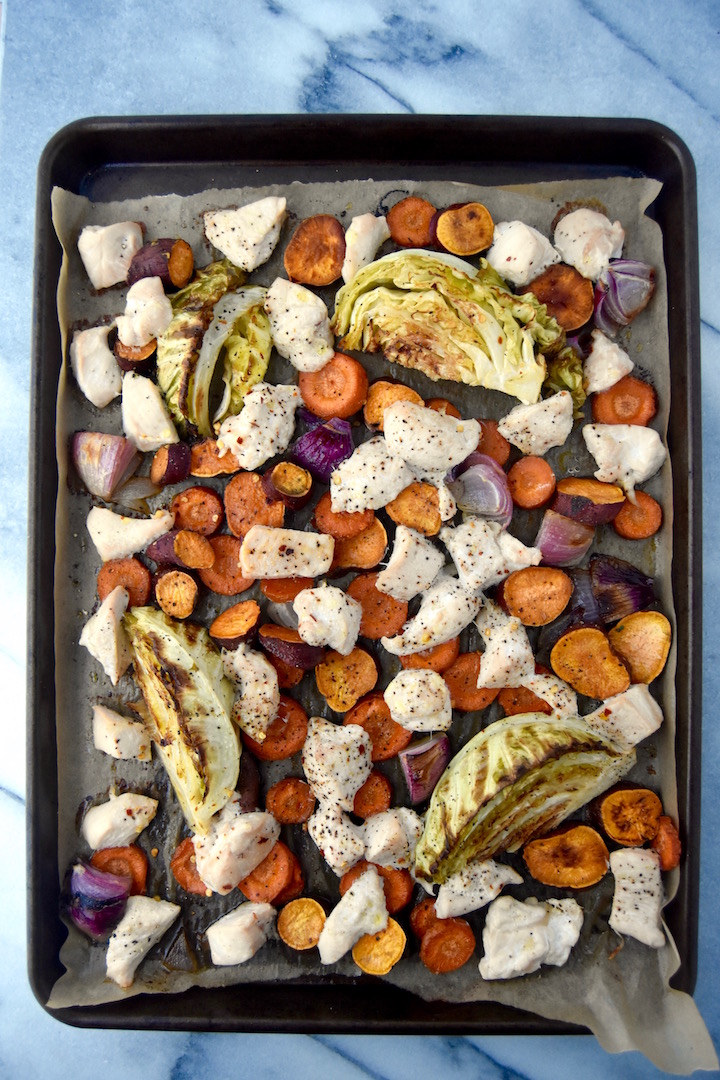 My friends know me well for saying that fall is full, instead of busy. Why do I avoid the word "busy"?
Simply put, busy is a word that allows us to push people and friendship down our to-do list. When we instead celebrate the fullness of life, we acknowledge that we have less space for new commitments right now – but that we can always make time for what matters, and showing up for one another.
In case you needed the reminder, you don't have to do everything.
Prioritize what really needs to be done this week – for me, that's spending time with my family, catching up on schoolwork for next week, and taking care of myself with lots of sleep and maybe a few yoga classes.

Whether it's after a long day at work, or a last minute invite to friends to stop by for a meal, this one-pan dish comes together easily with humble ingredients.
SNAG TODAY'S RECIPE HERE.
While I used cabbage, onion, sweet potatoes, and carrot, you are welcome to get creative with your favorite root and cruciferous vegetables – substitute in cauliflower florets, Brussels sprouts, white potatoes, or anything else you might have on hand.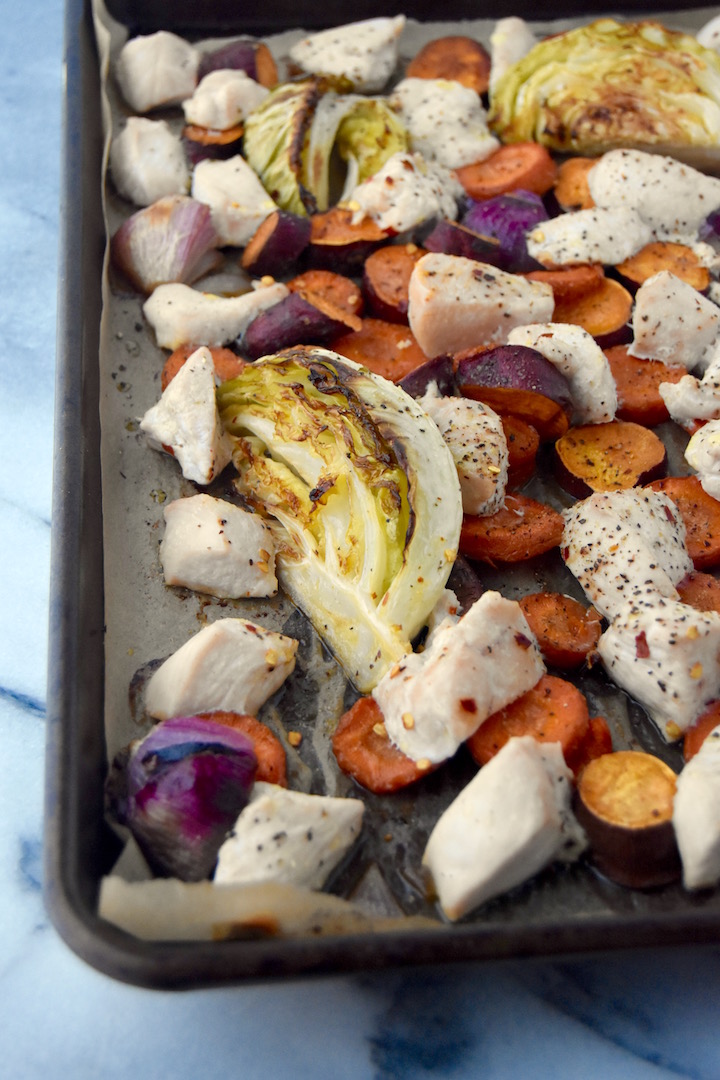 I shared this recipe as my November seasonal recipe over on Healthy Aperture, so be sure to hop over for the full recipe instructions.I hope you enjoy this simple fall meal, perfect on top of quinoa or rice, or served with a green salad.
SNAG TODAY'S RECIPE HERE.
I hope everyone has a warm and delicious holiday week. Feel free to shoot me an email or leave me a comment if you have any questions about Thanksgiving recipes – I'm honored that some of you have already let me know that one of my recipes will make it on your table!
Be well,
Marisa