This Chopped Kale Salad will be one of your new favorite lunch staples – packed with carrots, turkey, avocado, sunflower seeds, and green onions, it's a perfect bowl of flavor.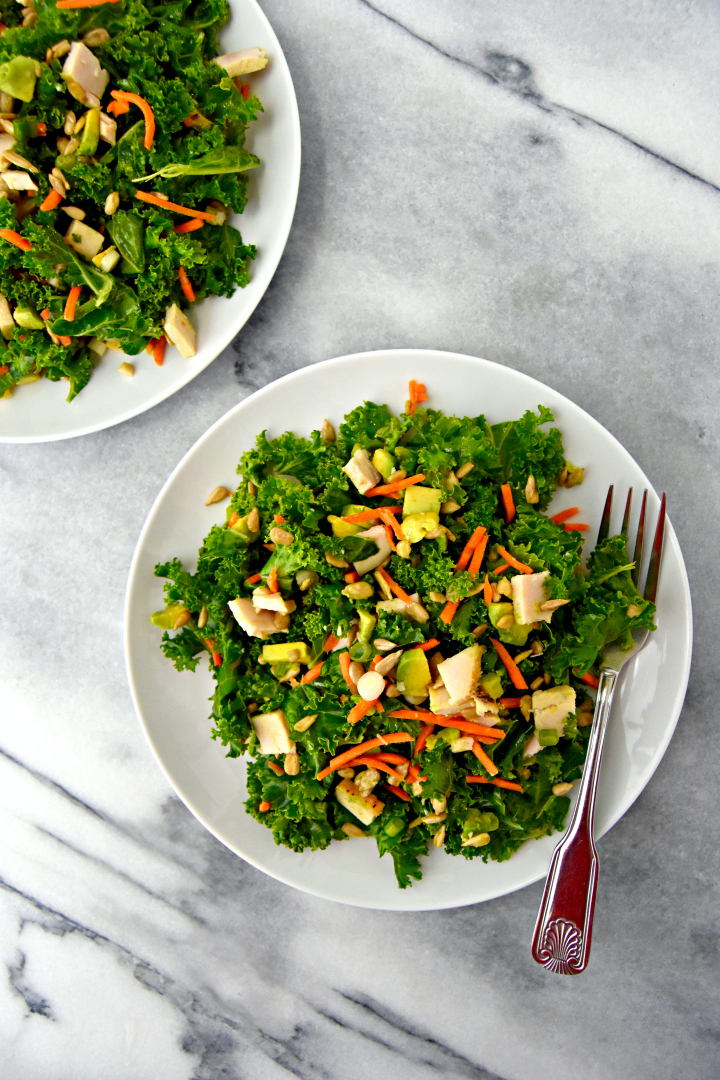 With the New Year, many of us turn to resolutions. Will this be the year that you conquer a fear? Will you start a new business, or change something about your life that has been nagging at you for some time?
With all of these resolutions swirling around us, I find it hard to allow myself to be content with where I am. This year, I am actually not writing resolutions or promising myself change.
Instead, I am promising myself continued contentment, and continued positivity towards myself and others. This starts with me grounding in what I believe makes me happy as a person – simple meals at home, time with true friends, good books, cozy spaces.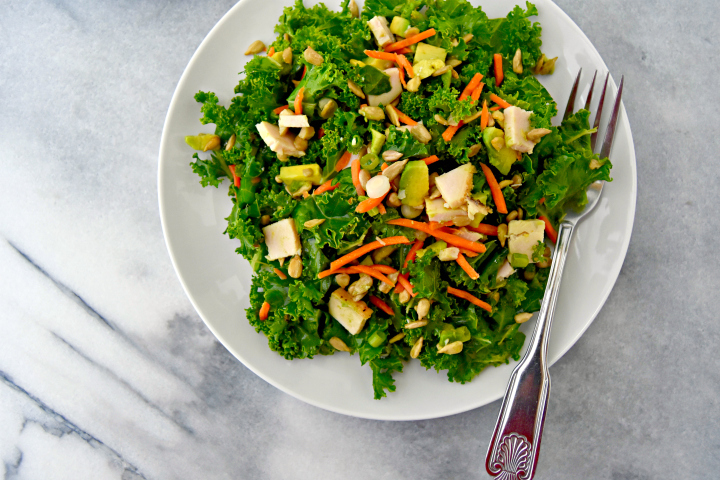 This Chopped Kale Salad is one of my favorite recipes I have yet to write up – but one that I make often for myself, so that I look forward to pulling it out of my bag on a busy day or enjoying it at home in a big mixing bowl with a mug of tea.
It's a simple mix of veggies, protein, and texture that will satisfy even during the winter months, when salads don't usually excite me. Packed with thick-cut deli turkey, sunflower seeds, avocado and shredded carrots, there's plenty to chew on and enjoy. Switch up the dressing for a different flavor each time you make it – though I like to leave mine simple to allow the simple ingredients space to shine.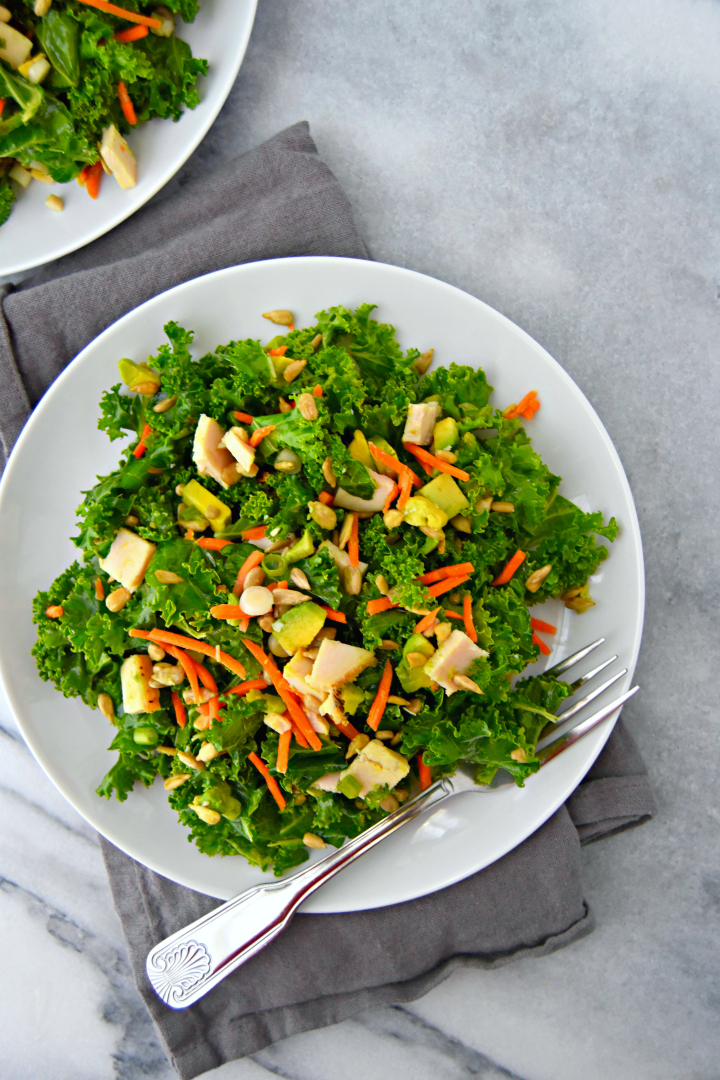 Some recipe notes:
To make this quickly, I like stopping at the deli counter and asking for them to cut some turkey extra thick – let them know it's for a salad. Grab a bag of pre-shredded carrots and the rest of the ingredients, and you're just a few minutes away from enjoying this salad. If you are using lacinto kale, use 2 bunches as the leaves are much smaller.
For more seasonal meal ideas and grocery shopping inspiration, check out my 
Seasonal Produce Lists
. Enjoy and be well!
Marisa