Packed with warming spices and coconut shreds, these
 Coconut Chai Granola Bars
are a simple snack you can keep on hand for busy mornings or on the go snacks.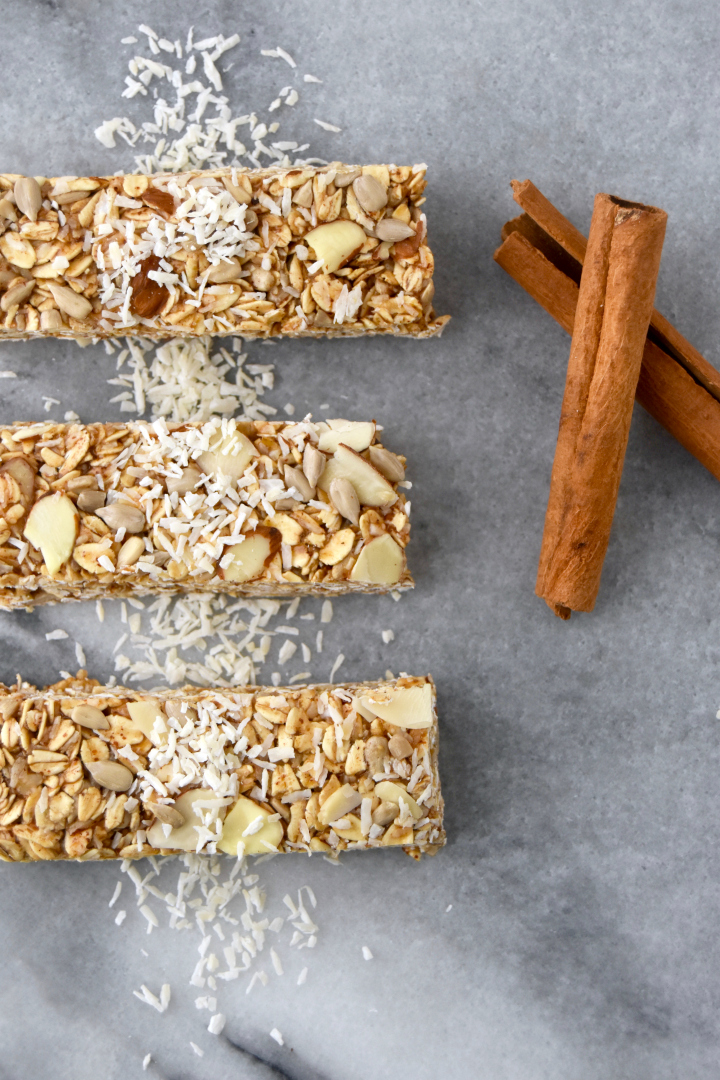 Late January and February is a common time for me to fall into a food slump. You have all probably experienced these food slumps before – when cooking an elaborate meal is the last thing you want to do, and peanut butter toast or quesadillas fall back into your meal routine. I know I'm feeling a lack of inspiration without an excess of beautiful fresh produce during this season of life.
Instead of focusing my energy on trying to push myself back into it, I usually reframe and embrace the simplicity of these meals. Making a recipe on Sunday that I can take for snack, like these warming coconutty bars, or a simple pot of soup, goes a long way.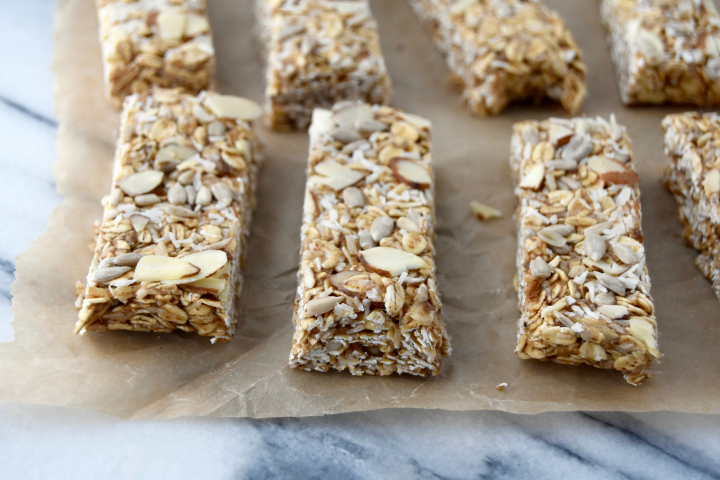 I recommend starting with this level of spice in the granola bars for the chai flavor, which is heavier on notes of cinnamon and vanilla – my favorites.
You can adjust as you make them again – if you like spicier chai, add a bit of additional ground cardamom and a pinch of pepper (Seriously! It works!).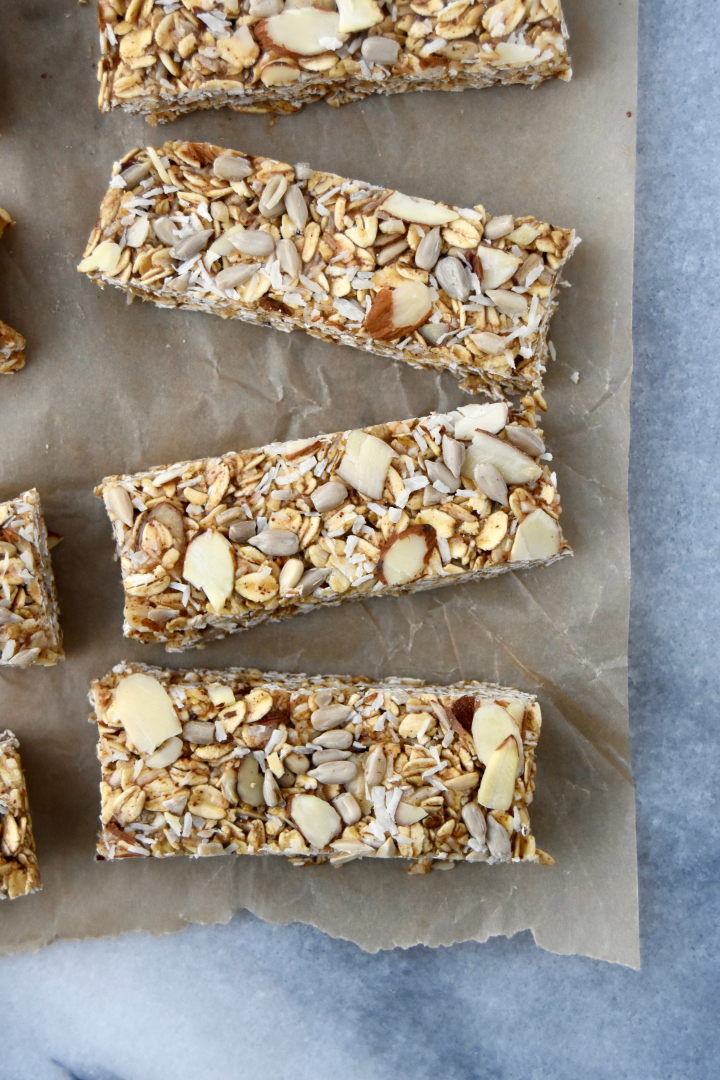 Sometimes I add dried fruit pieces into my simpler flavored granola bars, but this version is already packed with plenty of coconut and chai flavor.
I also find that a piece of fruit (banana, apple or orange) and a granola bar are two easily packable snack ideas for the day, so I get my fresh fruit in as well.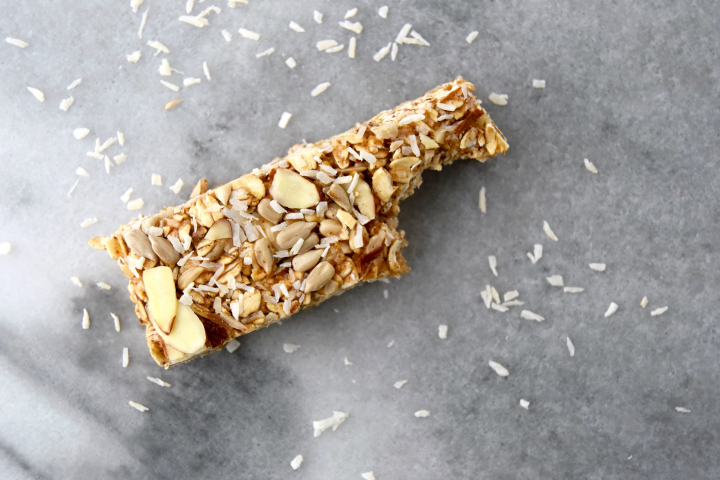 For more seasonal meal ideas and grocery shopping inspiration, check out my 
Seasonal Produce Lists
 I share each month here. Enjoy and be well!
Marisa