This Italian Chicken Sausage Soup with Spinach is full of fresh flavor, protein and veggies. It's a meal everyone will love, served topped with parmesan cheese and served with a slice of fresh bread.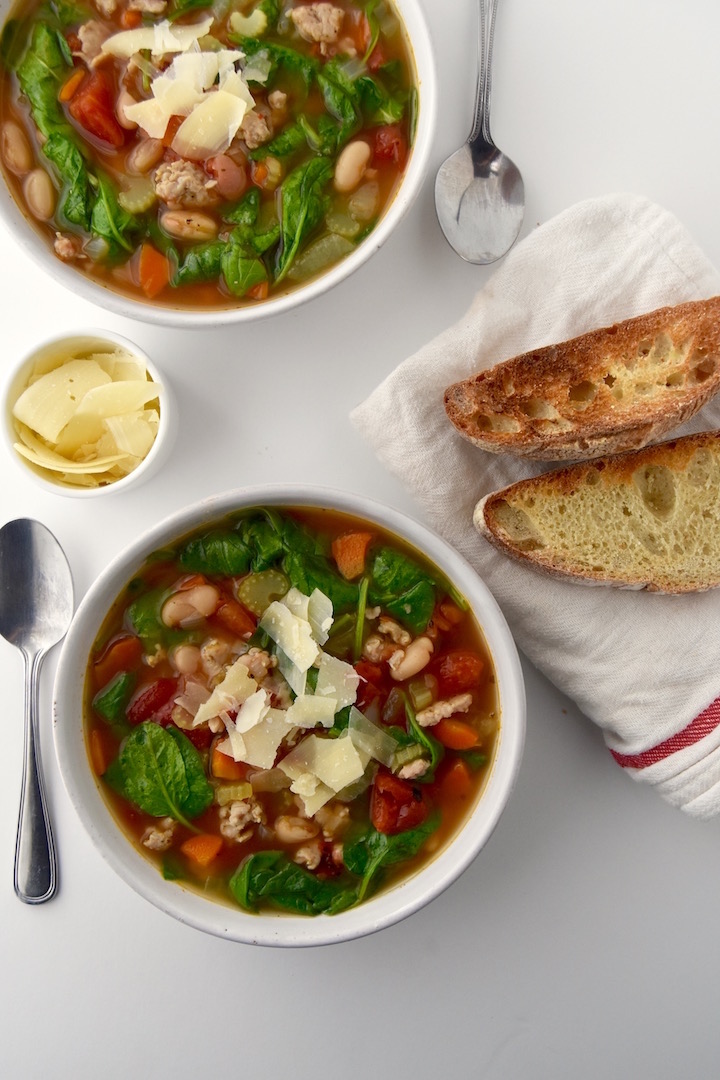 I am a big fan of soups in the winter, and though we are slowly approaching spring, the evenings still have enough of a chill for a big pot of soup.
This winter warmer is flavorful thanks to the spices found in mild Italian chicken sausage, and complimented with hearty cannellini beans and zesty fire roasted tomatoes. With my favorite soup base of equal parts onion, carrot, and celery, as well as a full bag of spinach, this is a simple dinner you can turn to for weeknights or lunch prep for the week.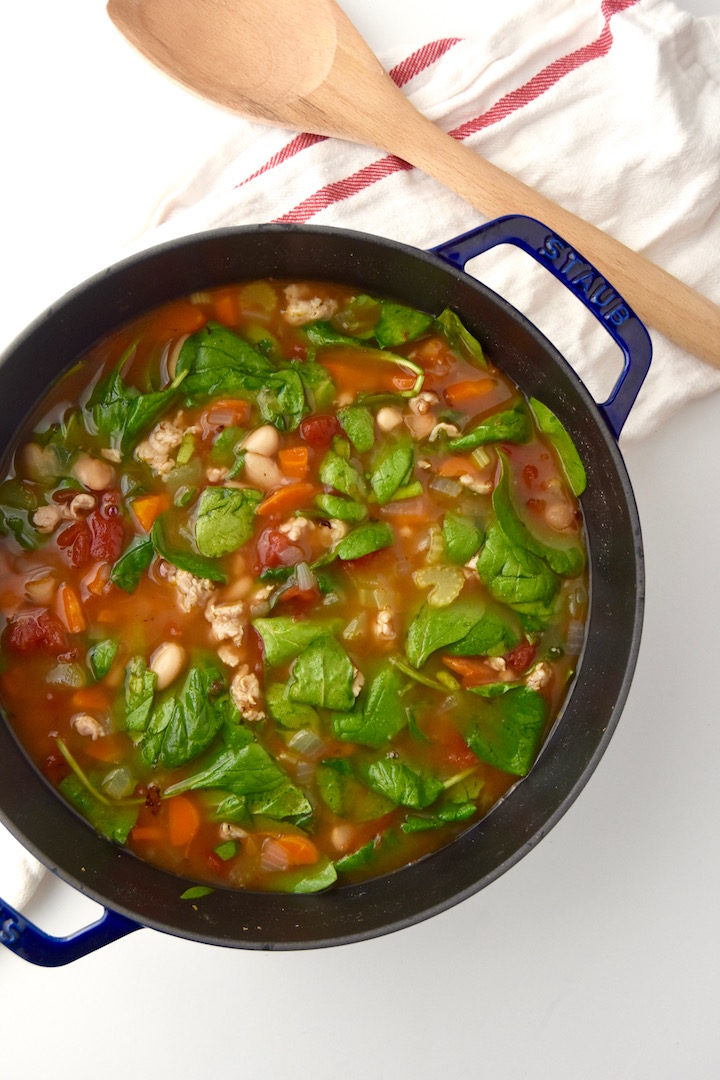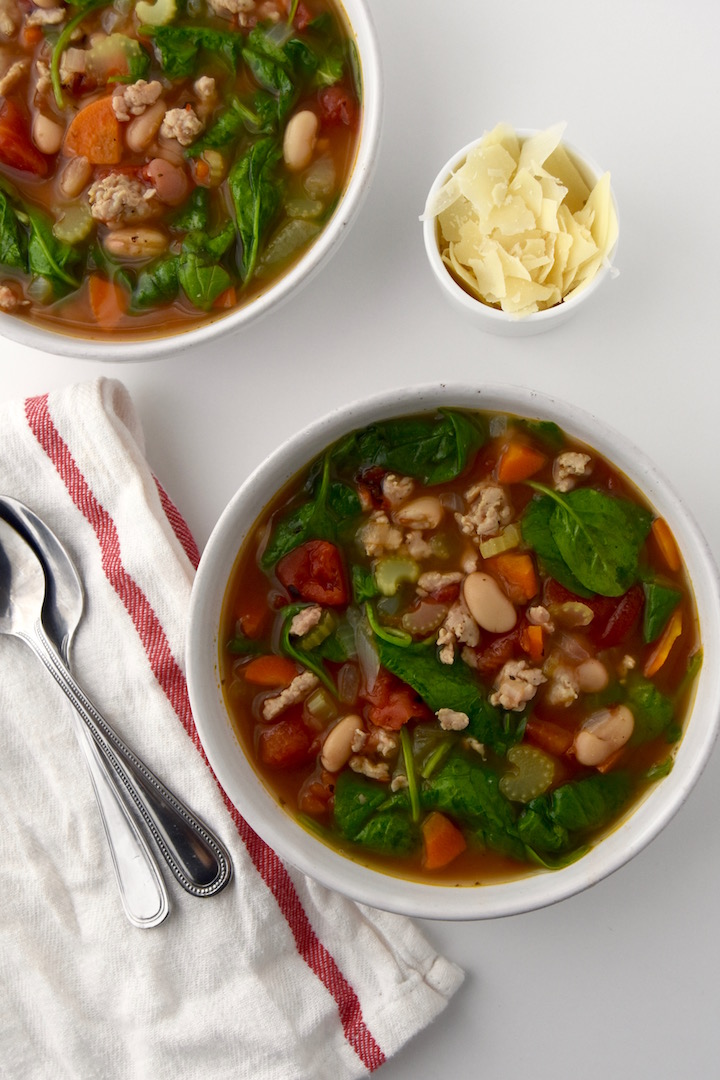 Though the 15 ingredients in this recipe make it look complicated, this soup is simple if you keep a few items on hand at home. I always have chicken broth, beans, tomatoes and spices in the pantry, and onion, carrots, celery, garlic and spinach in the fridge as part of my shopping list.
If you don't already have this habit, I recommend it, since I usually am only picking up the Italian chicken sausage and parmesan cheese to make this soup — delicious as a plan, and simple in making it happen.
For more seasonal meal ideas and grocery shopping inspiration, don't forget to check out my 
Seasonal Produce Lists
. Enjoy and be well!
Marisa