This simple Red Lentil Stew is a warming dish perfect for the end of winter and the welcome of spring. Packed with Indian spices and protein rich red lentils, it cooks on the stove into a hearty stew perfect for eating like soup or serving over rice.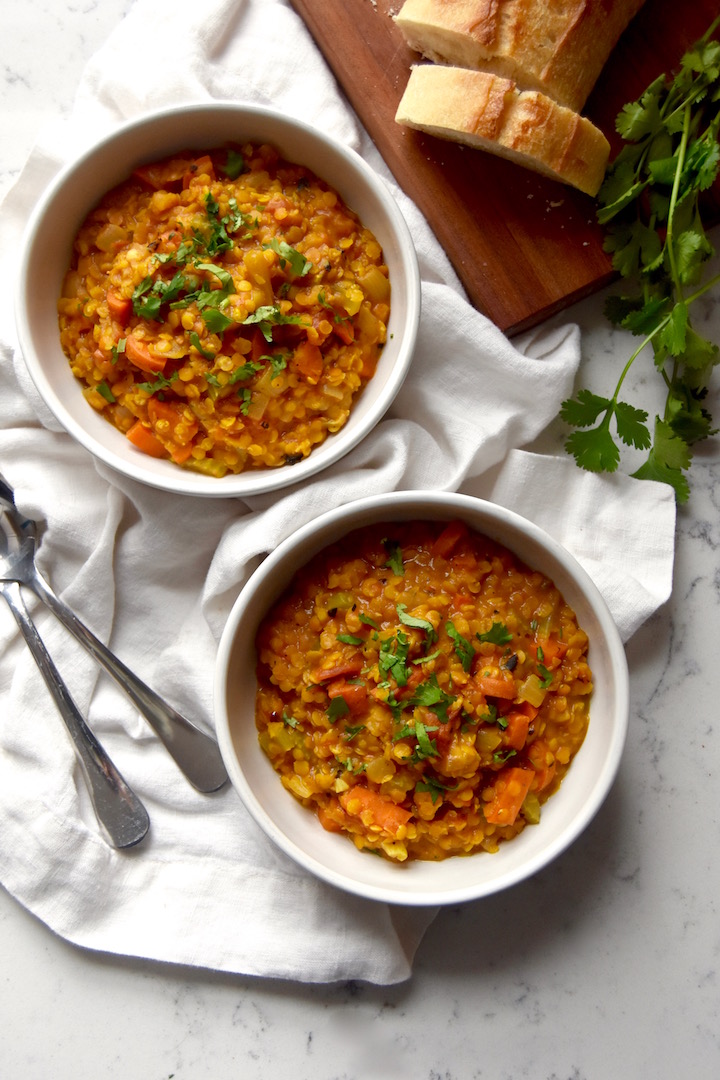 I am continually impressed with the versatility of the simple combination of onion, celery and carrots.
Together, they are called mirepoix when chopped as the base for many recipes. Because both onion and carrots store great throughout winter, they are great to turn to in order to still get a dose of veggies in as the base of a warming meal.
GRAB THE RECIPE FROM MY COOKING IN SEASON COLUMN OVER ON HEALTHY APERTURE'S BLOG TODAY.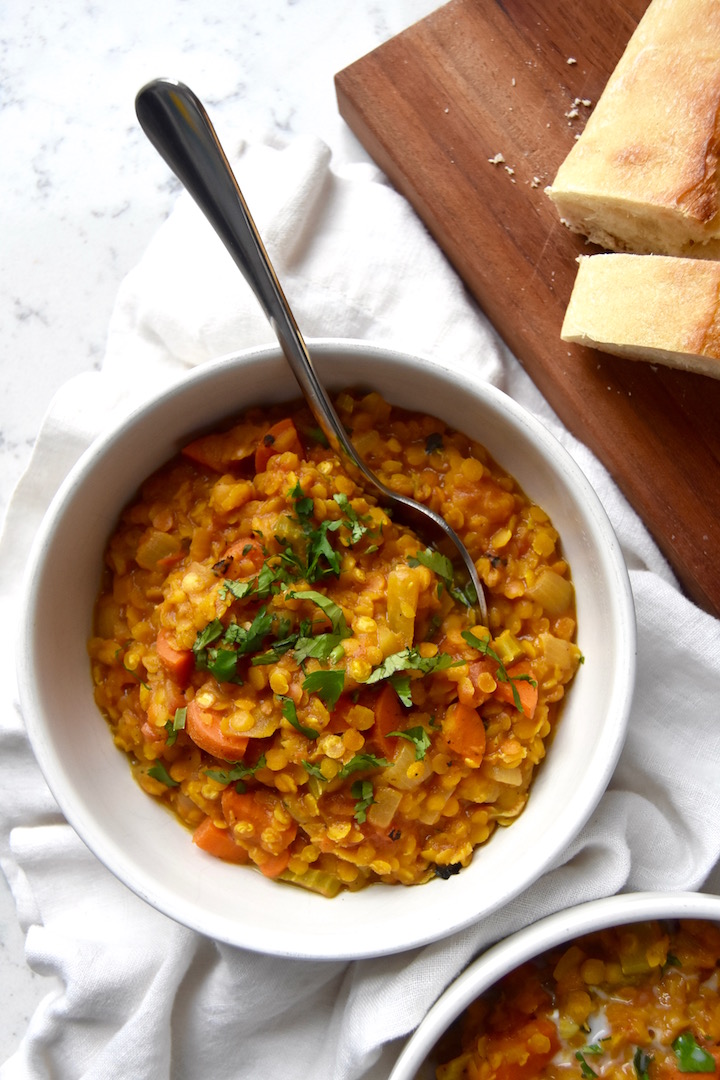 Did you know? Red lentils are a quicker cooking variety of lentils, and they serve as the main ingredient for this dish.
When complimented with ginger, garlic, curry spices, fire roasted tomatoes and coconut milk, you have a simple, delicious, and hearty curried red lentil stew.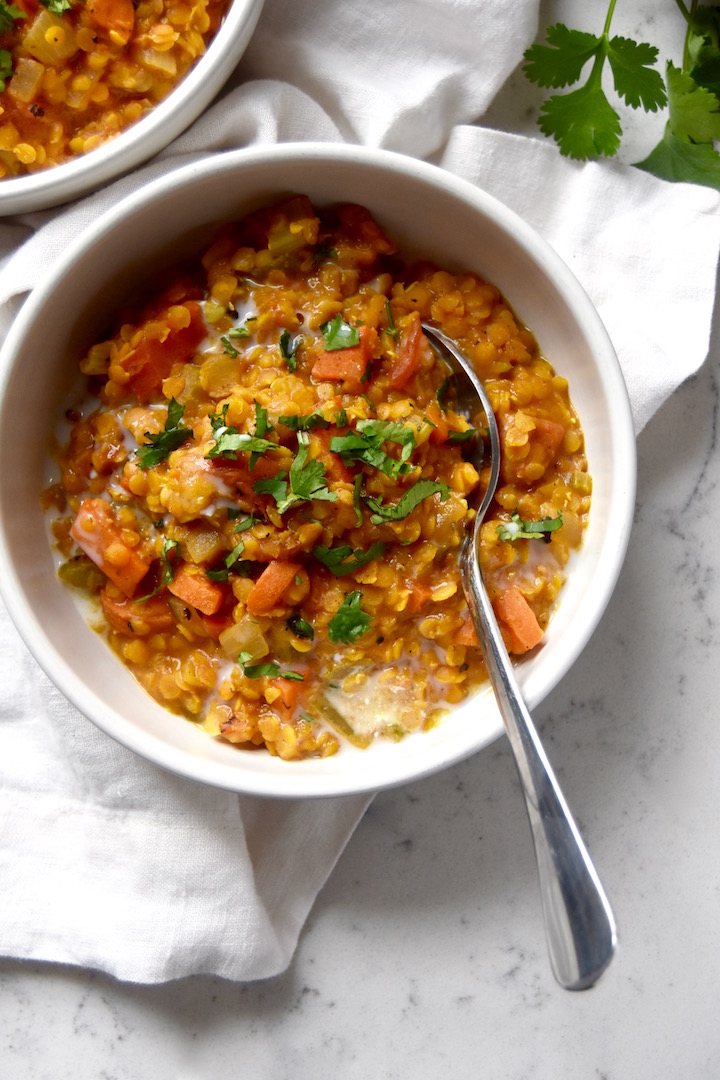 Thin the mixture as desired with additional broth or coconut milk (pictured above) if you prefer a soup consistency. I love it either way – and also served over cooked white rice.
For more seasonal meal ideas and grocery shopping inspiration, don't forget to check out my Seasonal Produce Lists as well.
Enjoy and be well!
Marisa