These Strawberry Mint Limeade Popsicles are a refreshing summer treat, perfect for enjoying on the porch or in the backyard with friends.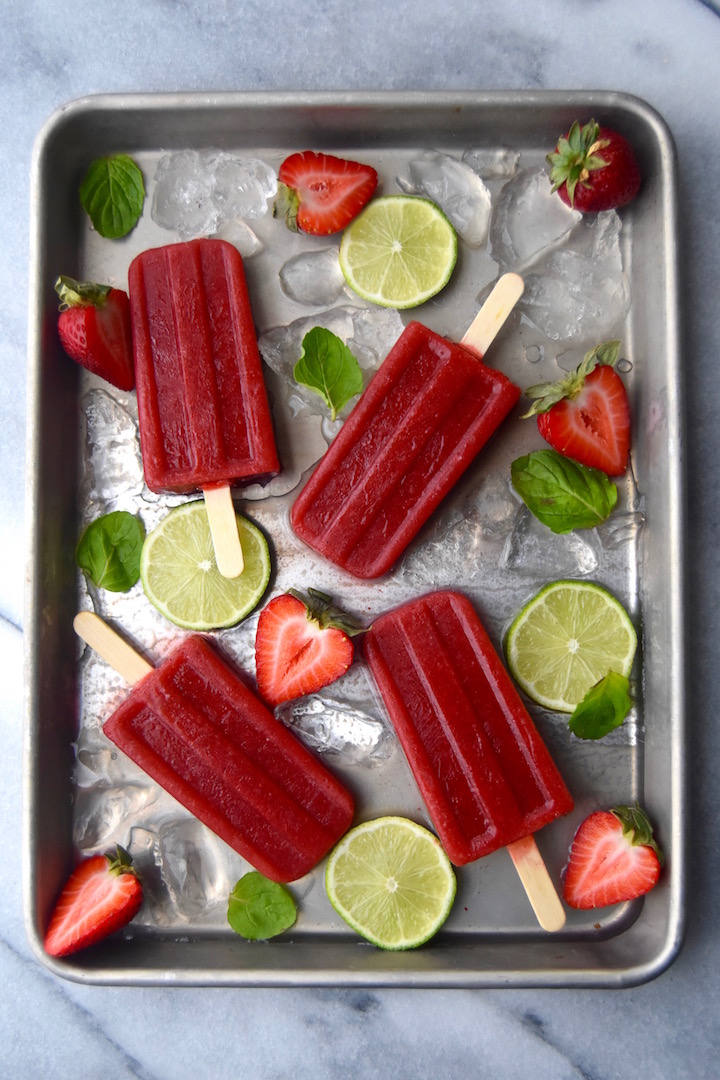 Summer strawberries are exploding with flavor right now, so there is no better time to grab them by the pint and enjoy them fresh – as a snack or as part of a picnic. Though I do go through plenty by the handful, leaving red strains behind on my fingertips, I always find myself over eager at the grocery store's berry sales and end up with a few extra pints hanging around – perfect for a fun creation.
I recently made these popsicles for the Healthy Aperture blog as a fun way to enjoy a pint of strawberries that was on its last leg. They were extra juicy and ripe, and paired with a handful of fresh mint leaves and some lime juice, the sweet and sour complimented each other nicely in a frozen popsicle reminiscent of limeade.
FIND TODAY'S RECIPE HERE ON THE HEALTHY APERTURE BLOG.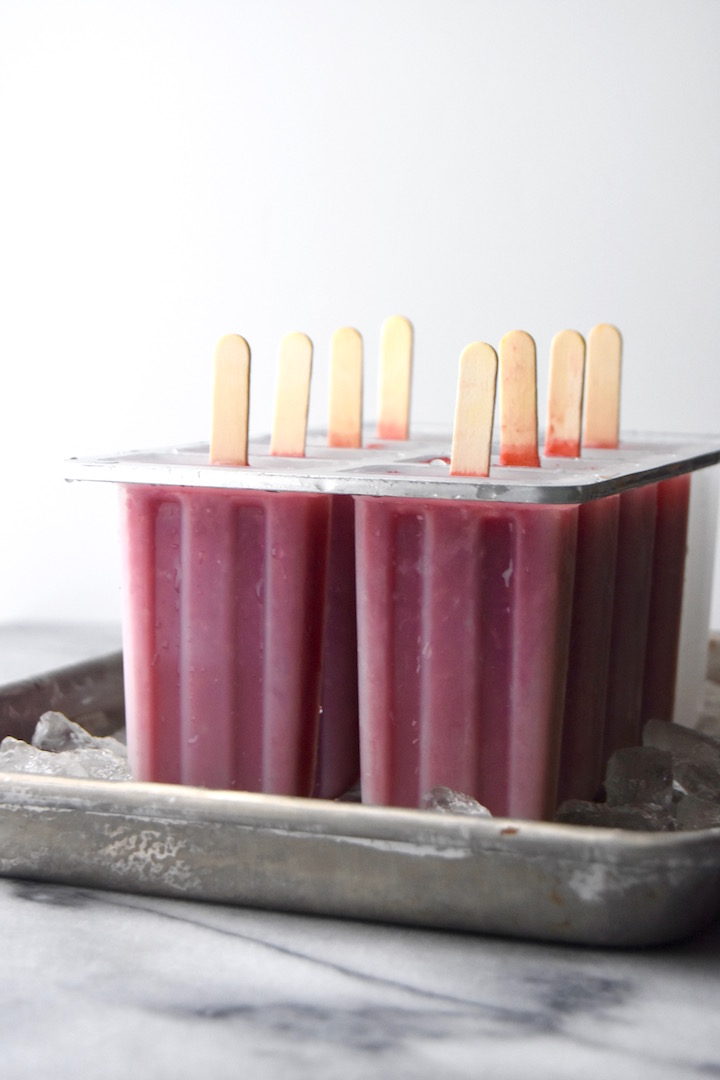 Note: I continue using this ice pop mold I got two summers ago and love it (affiliate link). If you don't have one, you can pour the mixture into paper cups or ice cube trays and stick them with wooden sticks. Let the mixture freeze for 30 minutes before inserting the sticks if you're not using a mold to be sure that they stay straight.
If you're like me, and need a use for that extra pint of strawberries, or just love having a sweet cold treat on hand in the freezer, blend up these simple pops. No need to remove the strawberry greens as they are edible and get blended straight into the mixture!
FIND TODAY'S RECIPE HERE.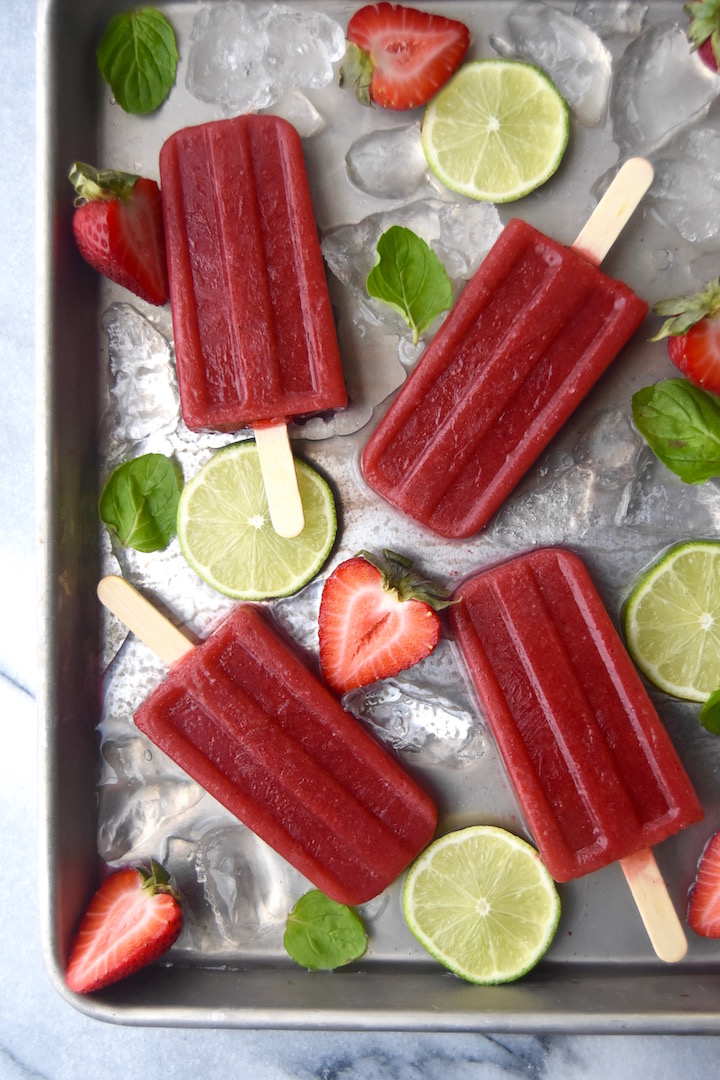 For more seasonal meal ideas and grocery shopping inspiration, check out my Seasonal Produce Lists. Enjoy and be well!
Marisa