Hi everyone! It's been a whirlwind of a month, so I thought I would check in and say hello – with a tasty breakfast recipe, of course.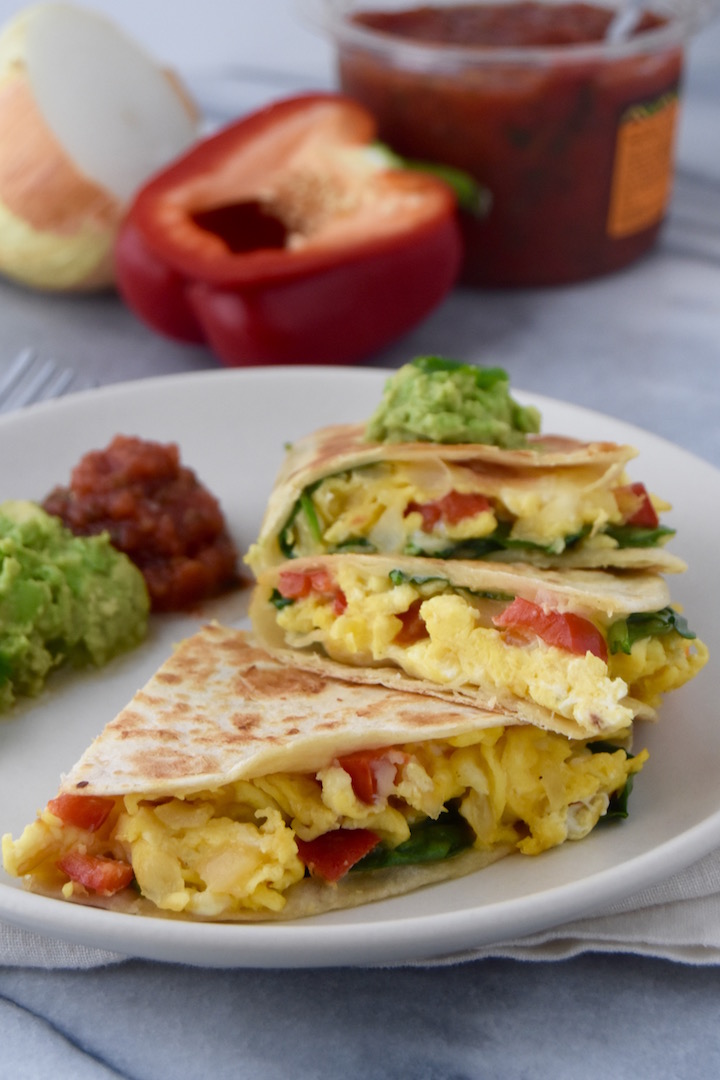 I owe you a longer update post with news, which I'll work on shortly, but the gist of it is: I graduated with my Masters in Public Health. Moved from California back to Colorado. Currently enjoying summertime and all that it entails since I'm working very part-time, which means barbecues, gardening, IKEA and Target trips to get reorganized with all my stuff, framing artwork (because, permanence!), and slow mornings.
Eggs are a staple for me for breakfasts these days, because I find that they hold me and keep me full better than my other breakfast rotations. While normally I'll just fry them in a pan and enjoy them with avocado and sauerkraut (try it!), toast, or banana and peanut butter, it's also nice to shake it up.
These simple Breakfast Quesadillas are packed with all of my favorite things – a slightly crispy tortilla, perfectly scrambled eggs, veggies, and a bit of sharp cheddar.
I am a salsa fanatic so I usually end up eating these with a fork and knife, slathered in avocado and salsa, but these are easily picked up too since I use the folding technique (keeps everything tucked in!) instead of making one giant breakfast quesadilla with 2 tortillas.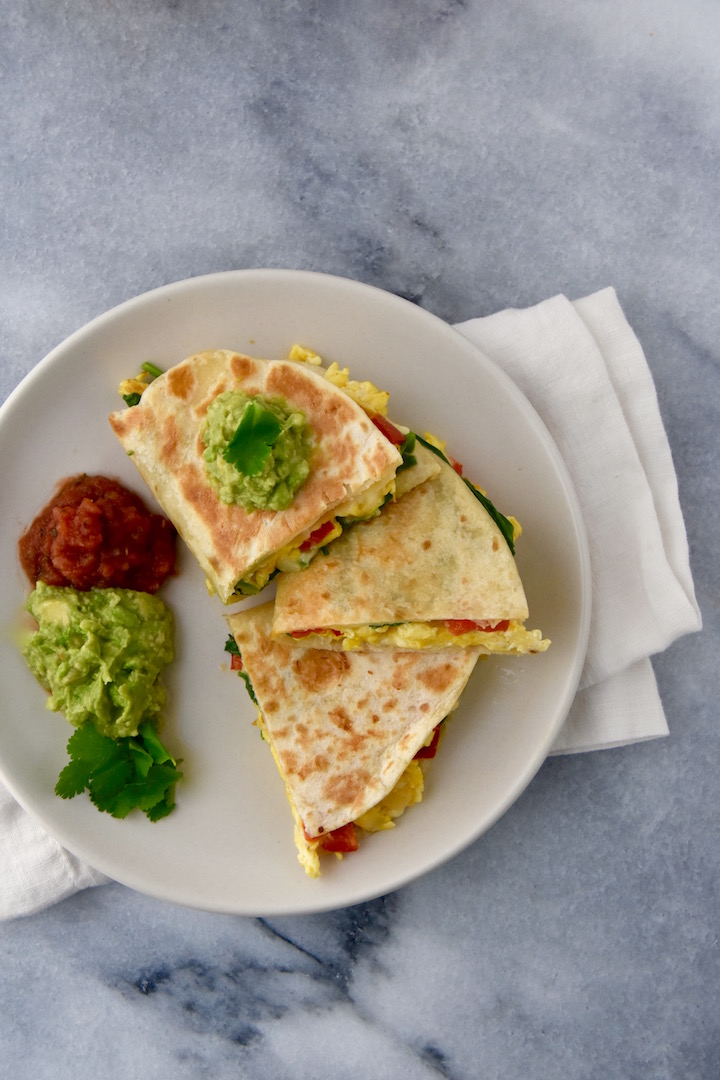 Egg Breakfast Quesadillas
Author:
Marisa | Uproot Kitchen
Ingredients
¼ white onion
½ red pepper
2 large eggs
2 medium-sized flour tortillas
1 ounce shredded white cheddar cheese
Handful of fresh baby spinach
Salsa, avocado and cilantro for topping
Instructions
Finely dice up the onion and red pepper.
In a small bowl, combine the vegetables and eggs and whisk well. Add salt and pepper if desired.
Heat up a frying pan with some oil on medium-low heat and scramble the veggie and egg mixture until cooked to your liking. Set aside into a clean bowl and wipe out the pan.
To assemble each quesadilla, add a half tablespoon of oil to the pan on medium-high heat and place down a tortilla. Sprinkle cheese and spinach overtop of the tortilla. Add half of the egg mixture onto one half of the tortilla, and use a spatula to fold over the tortilla and press down firmly. Hold this position for about a minute before flipping it over and holding for another minute, pressing firmly, until the cheese is melted and the tortilla is slightly crispy. Repeat for the second quesadilla.
Cut in half and serve quesadillas immediately with salsa, mashed avocado and cilantro.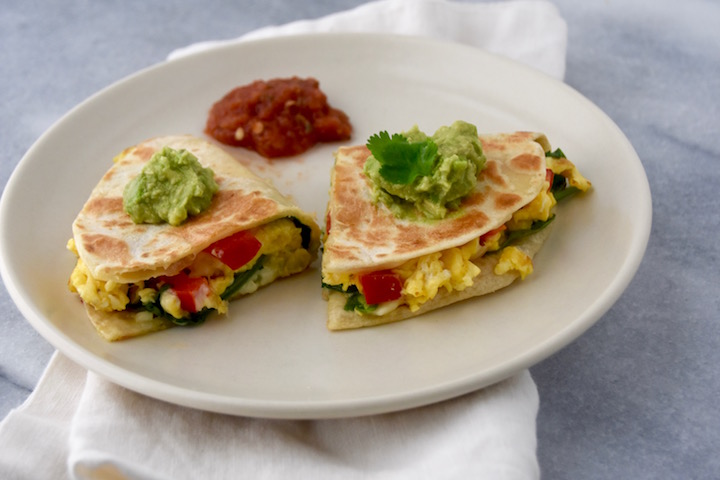 Let me know if you try breakfast quesadillas out for a happy breakfast or a breakfast-for-dinner situation. They're perfect for when you have leftover toppings after taco night!
Be well,
Marisa