This Roasted Tomato Rigatoni Pasta with Mozzarella is a simple pasta dish the whole family will love, perfect for using summer's tomatoes.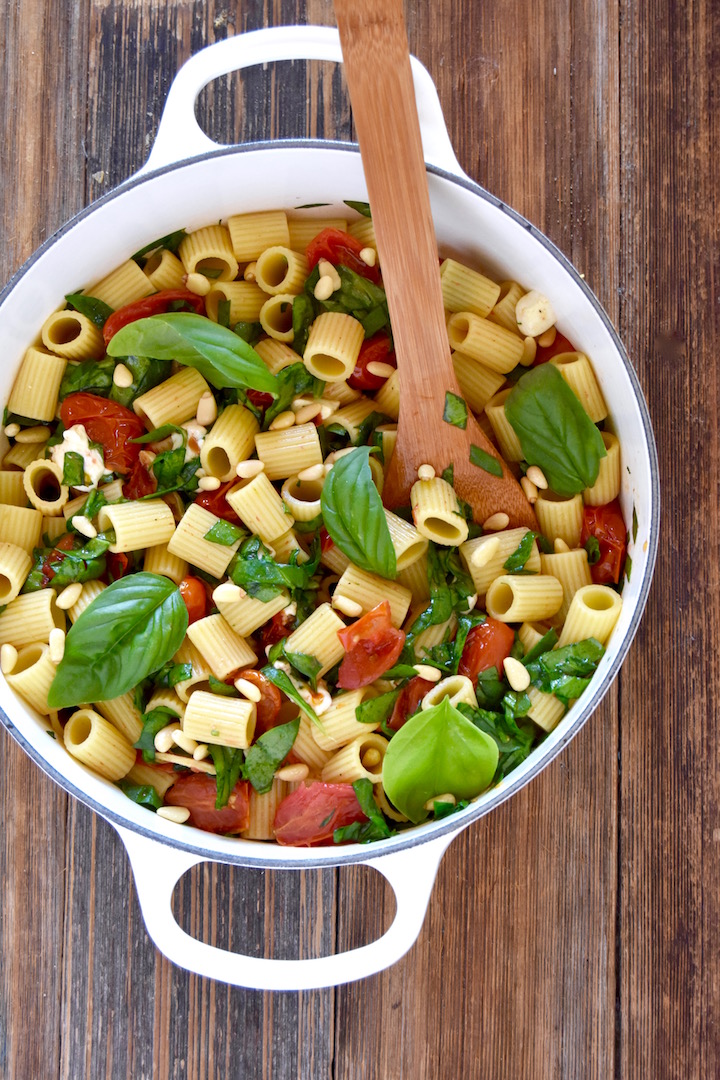 We are approaching the fun part of summer. Tomatoes, herbs, and fresh greens galore! To me, there is nothing better than a bowl full of garden fresh produce tossed with chewy pasta. This roasted tomato rigatoni is exactly that.
Have you roasted tomatoes before? Let me tell you – I am normally a fan of using tomatoes in all their fresh juicy sweetness, but roasting these grape tomatoes up with olive oil, balsamic vinegar and garlic brings this pasta dish to a whole new level.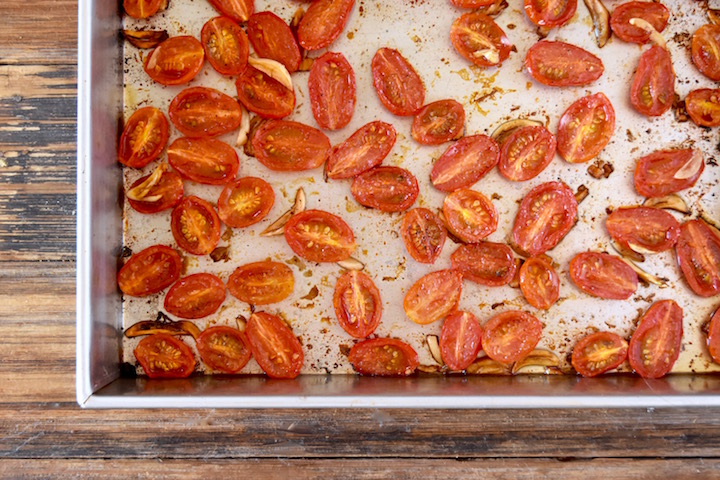 FIND TODAY'S RECIPE HERE ON THE HEALTHY APERTURE BLOG.
Not to mention, let us celebrate the diversity of pasta shapes with this fun tubular pasta called rigatoni. It catches bites of spinach and mozzarella in every forkful.
Feel free to substitute in any fresh greens you have in abundance in your fridge – thinly ribboned swiss chard, collard greens or kale would work just as well. In addition, if you don't have pine nuts on hand, I am sure unsalted walnuts or almonds would be delightful.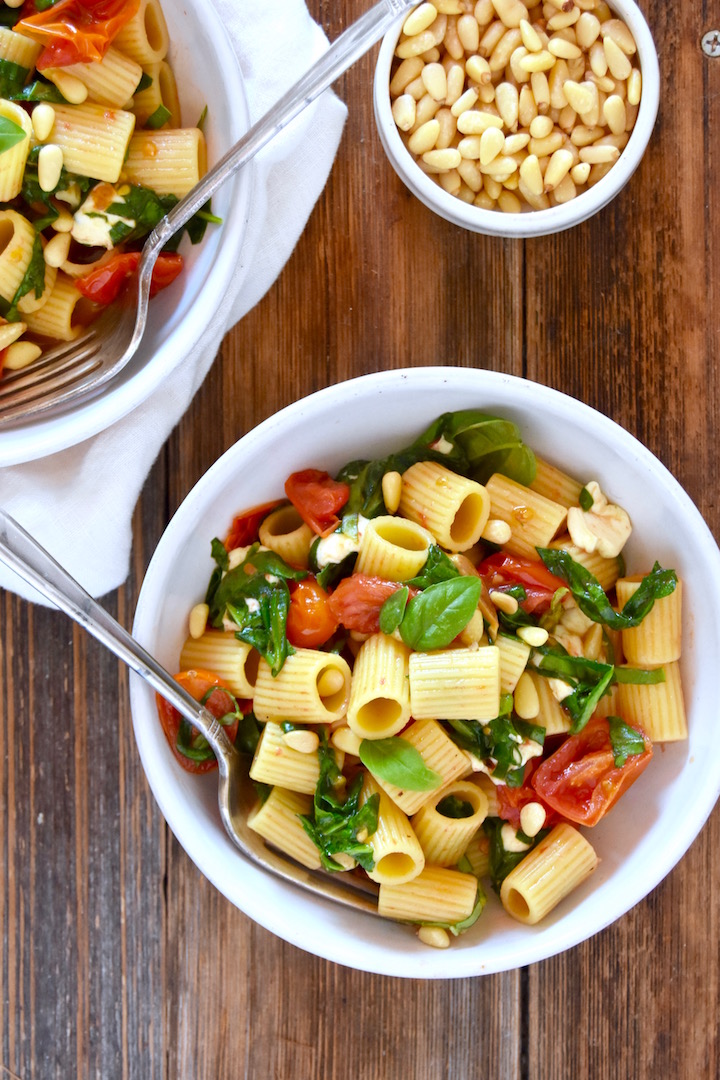 FIND TODAY'S ROASTED TOMATO RIGATONI RECIPE HERE.
For more seasonal meal ideas and grocery shopping inspiration, check out my monthly 
Seasonal Produce Lists
. Enjoy!
Be well,
Marisa