This DIY Homemade Taco Seasoning is a simple blend of fiery spices that will liven up your favorite Mexican dishes – whether it be beef tacos, chicken fajitas, burritos or taco salads.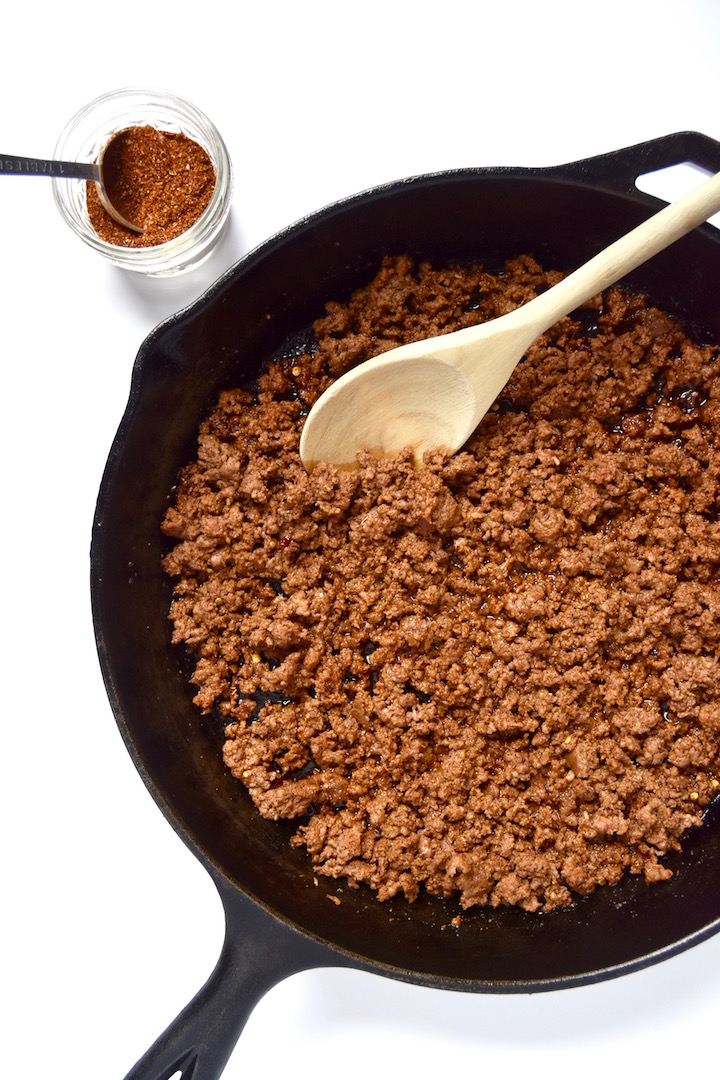 There is something quite sad about a lackluster and bland meal.
Lately, I've been trying to liven up meals with more spices – and I wanted to share some of my favorite tips with you today about spices, as well as this simple blend for a DIY homemade taco seasoning.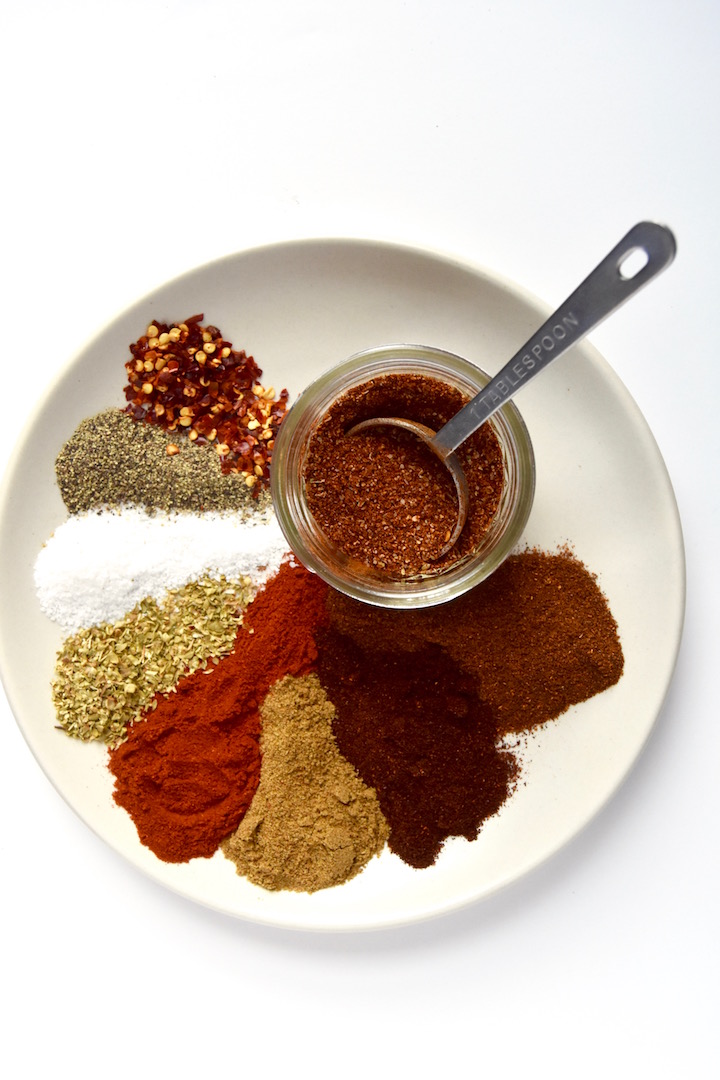 The #1 tip I have is to

be sure your spices are fresh

! I recently went through and let go of a lot of pantry spices that were over 2 years old, and am now committed to using them more regularly so that they stay fresh and flavorful.
Tip #2 is to

keep them in a dark, cool space

. Even though I am quite drawn to all those beautiful spice displays people keep in their kitchens, it's much better to keep them longterm in a drawer or a cabinet space out of light and heat.
And my last tip, of course, relates to this recipe: Tip #3 is to

make some delicious spice blends like this DIY Homemade Taco Seasoning

that you can grab out quickly and toss into quick dinners for flavorful homemade meals.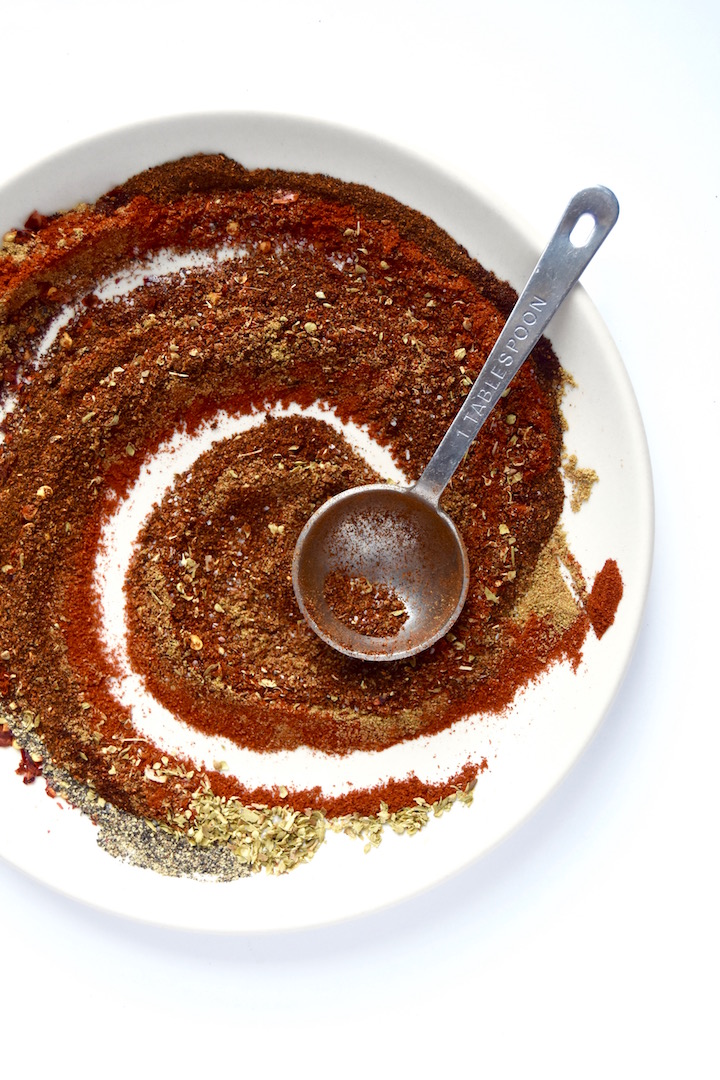 For this recipe, you'll toss together the spices and keep them in a jar for quick meals. I use 2 tablespoons per pound of ground meat for taco seasoning. If instead you prefer to use it as a dry rub for grilled chicken or beef fajitas, start with 1.5 tablespoons per pound and adjust upwards depending on your taste preferences.
With a blend heavy on chili powder and chipotle powder, I find myself turning to it frequently for bold, fiery flavor.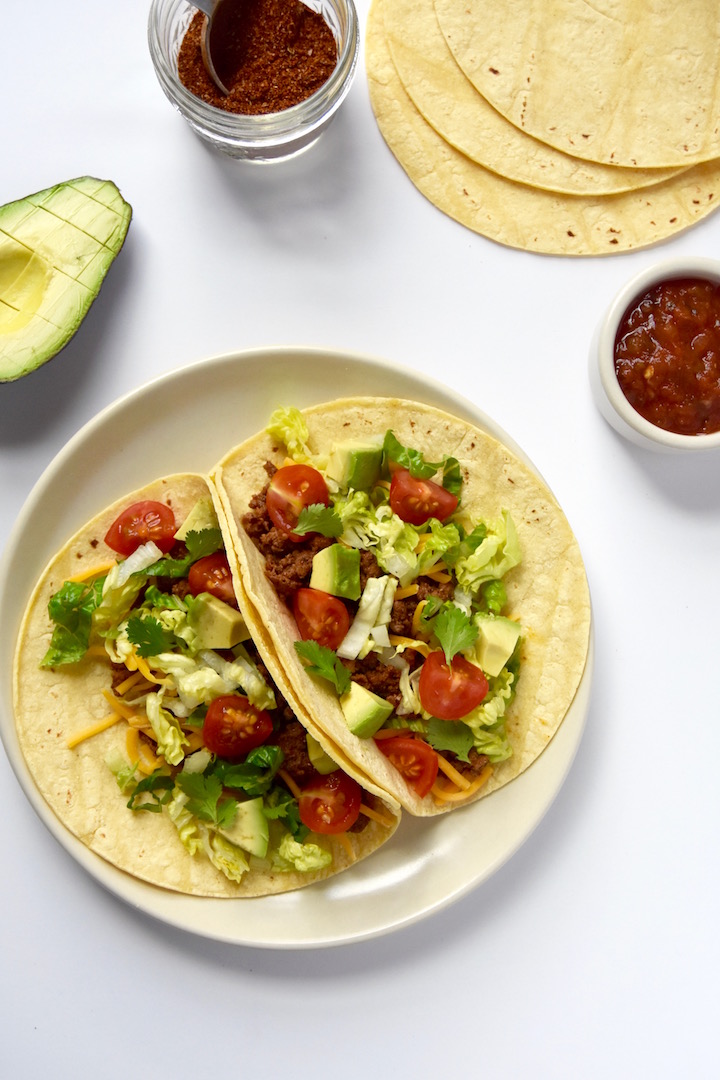 My top uses for this seasoning are:
Ground beef, chicken, or turkey – turned into taco meat for soft tacos
Chicken breasts – perfect grilled and served on top of taco salads or rice bowls
Beef – awesome with fajita vegetables in a burrito
Potatoes – not surprisingly, a big sprinkle of this with a glug of olive oil makes some delicious and fiery roasted potatoes
Tofu crumbles – in this case, I would toss the tofu in the seasoning before sauteeing so it absorbs the most flavor
DIY Homemade Taco Seasoning
Author:
Marisa | Uproot Kitchen
Serves:
4 tablespoons (enough for 2 lbs of meat)
Ingredients
1 tablespoon chili powder
1 tablespoon chipotle powder
2 teaspoons cumin
2 teaspoons garlic powder
2 teaspoons paprika
1 teaspoon dried oregano
1 teaspoon salt
½ teaspoon black pepper
½ teaspoon red pepper flakes
Instructions
Homemade Taco Seasoning
In a bowl, combine all spices until well mixed. Spoon them into a sealable jar and store in a cool, dry place.
To Make Seasoned Taco Meat
To season taco meat, we will use 2 tablespoons of the seasoning for every pound of meat.
In a cast iron skillet over medium heat, break up 1 pound of ground beef (or turkey/chicken). When the meat is beginning to brown and release oil, sprinkle 2 tablespoons of the taco seasoning overtop of the meat. Continue cooking until browned throughout.
Notes
Recipe yields 4 tablespoons of medium heat taco seasoning, enough to season 2 pounds of meat. Reduce the chipotle powder to ½ tablespoon and omit the red pepper flakes if you prefer a mild taco seasoning.
Recipe is easily doubled or tripled and stores for up to 6 months. Recipe adapted from Gimme Some Oven.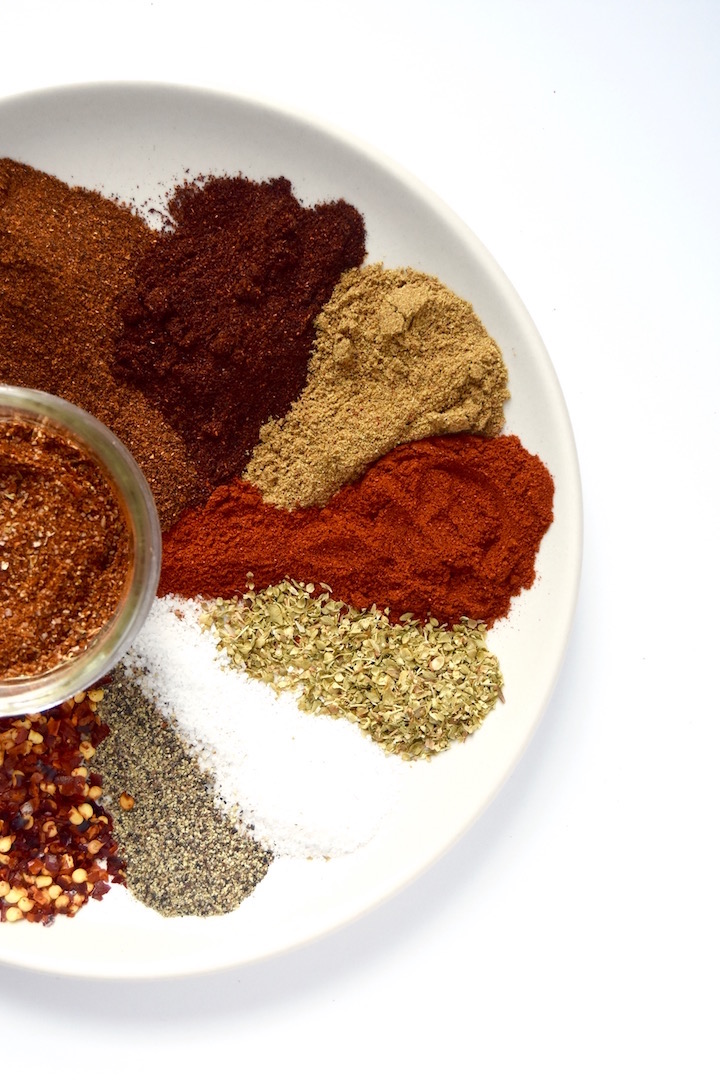 Let me know if you enjoy this recipe! I love having it on hand for easy meals – and it makes a great gift too, if you wanted to make it in bulk and share it with others.
Be well,
Marisa