This simple combination of watermelon, cold water, and lime juice transforms into a delightful Watermelon Agua Fresca without additional sugar. Perfect for summer sipping, to use up an excess of watermelon, or to use as a cocktail mixer.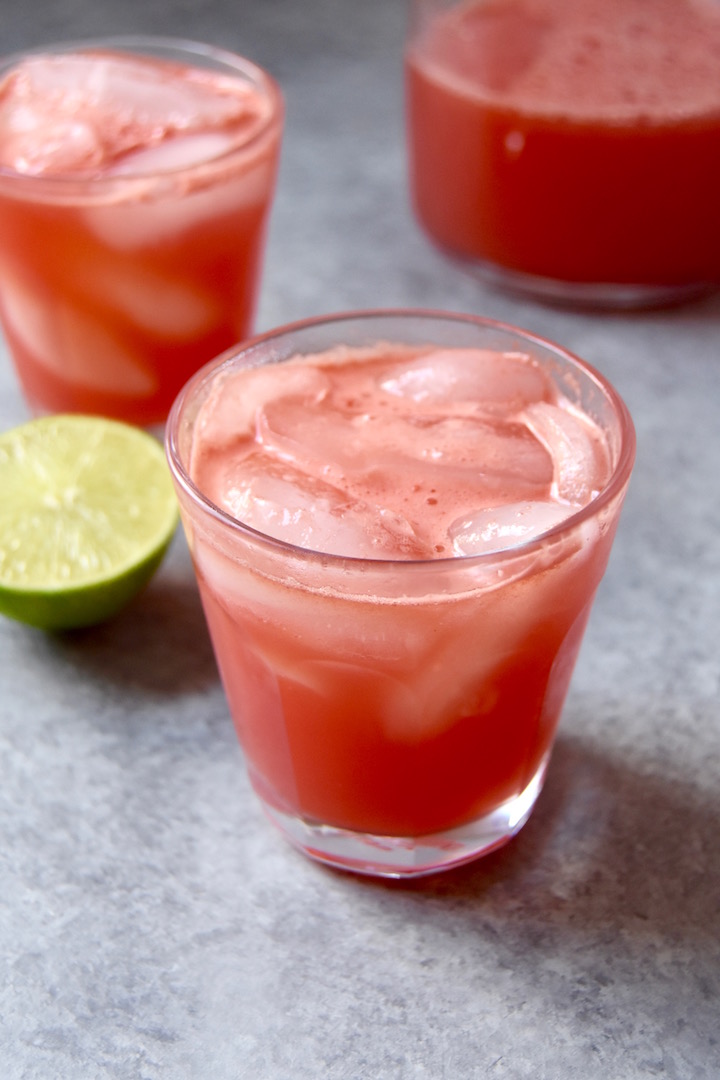 Is there anything better than juicy watermelon by the slice after a dinner outside? Whether it be grilled chicken or a snack plate of hummus and veggies, summer food can always be capped off with a plate of watermelon.
I urge you to eat your fill of this delicious, hydrating fruit, and consider saving a few cups of cubed watermelon for this simple no sugar added beverage.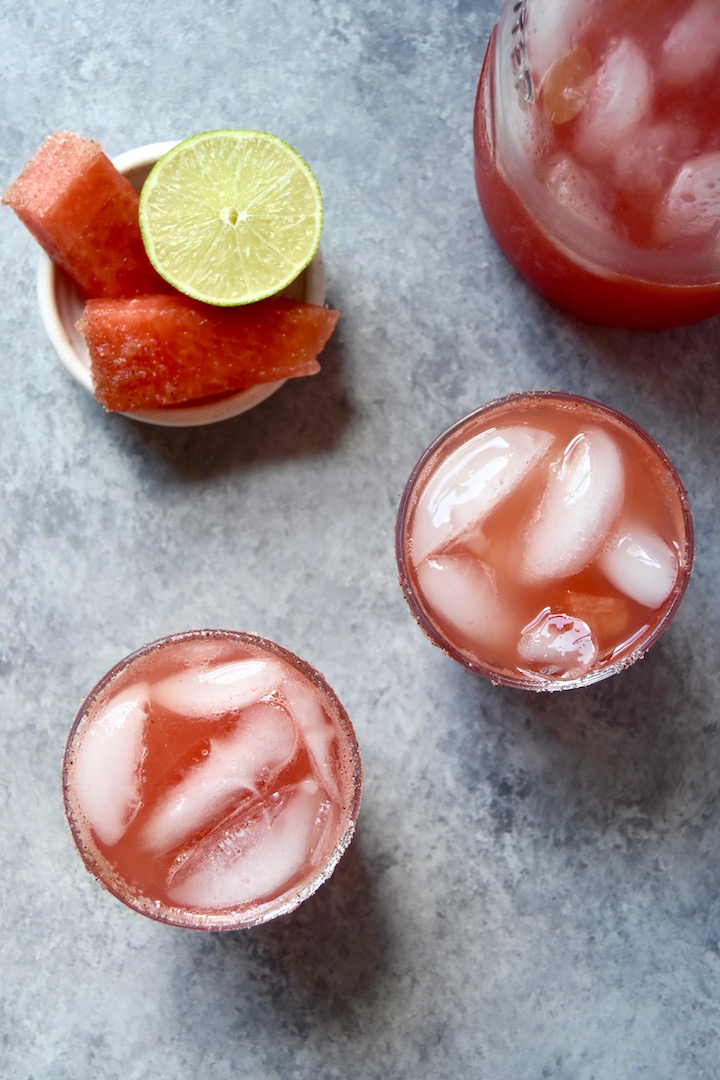 Instead of adding additional sugar or flavoring, we are relying on the supersweet flavor of watermelon at its peak, so be sure you're using a ripe, heavy watermelon.
I'M SHARING TODAY'S RECIPE OVER HERE ON THE HEALTHY APERTURE BLOG, AS PART OF MY COOKING IN SEASON COLUMN.
So, how do you pick a watermelon?
I pick them by lifting them at the grocery store to find a heavy one, as well as checking that there is a large spot where the watermelon rested on the field as it grew that is creamy yellow.


With this fresh watermelon, chilled water, lime juice and ice cubes, you can have an instantly fresh watermelon agua fresca that the whole family will love.
FIND TODAY'S RECIPE HERE ON MY COOKING IN SEASON COLUMN.
Top it with seltzer water for a bubbly version. Or, grab your favorite tequila and make a pitcher to share with chips and guac, similar to my frozen watermelon margarita recipe.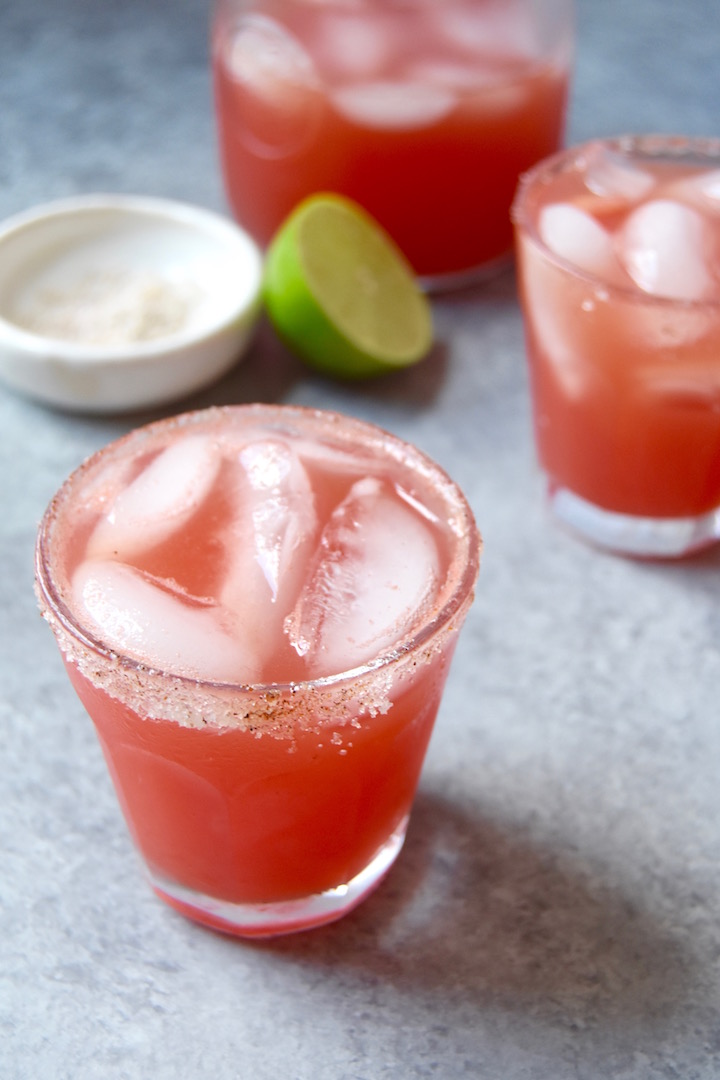 FIND TODAY'S WATERMELON AGUA FRESCA RECIPE HERE.
P.S. For a fun chili sugar rimmed glass, combine 2 tablespoons sugar with a big pinch of chili powder and a small pinch of salt. Roll rims of glasses in the mixture before pouring drinks.
Be well,
Marisa