This
Tomato, Beet and Zucchini Salad with Basil Vinaigrette
is a wonderful late summer salad, perfect for taking advantage of all the abundant produce around us right now.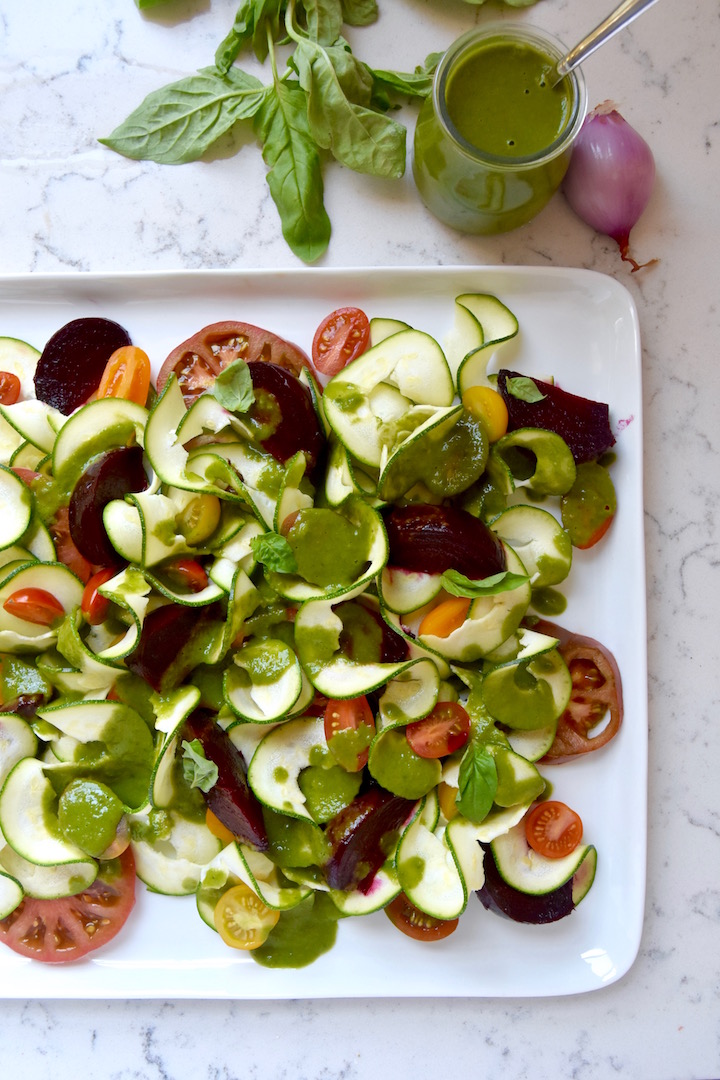 This time of year, zucchini is so sweet and tender that I believe it shouldn't even be cooked (well, unless you're grilling it!). The base of this salad that is this month's Eating in Season post for Healthy Aperture is thinly sliced zucchini ribbons, perfect for absorbing the flavorful basil vinaigrette and complimenting the juicy sweet tomatoes and earthy beet slices.
I'M SHARING TODAY'S RECIPE HERE ON THE HEALTHY APERTURE BLOG.
While you could use your favorite dressing overtop of this combination, fresh basil is blended with shallot, oil and red wine vinegar for a zesty and herbal drizzle. I have added water to thin the dressing and to be sure it processes in your blender. To make this a meal, serve it overtop of a bed of grains tossed with some of the dressing. It would be lovely with a piece of grilled fish, chicken or a veggie burger.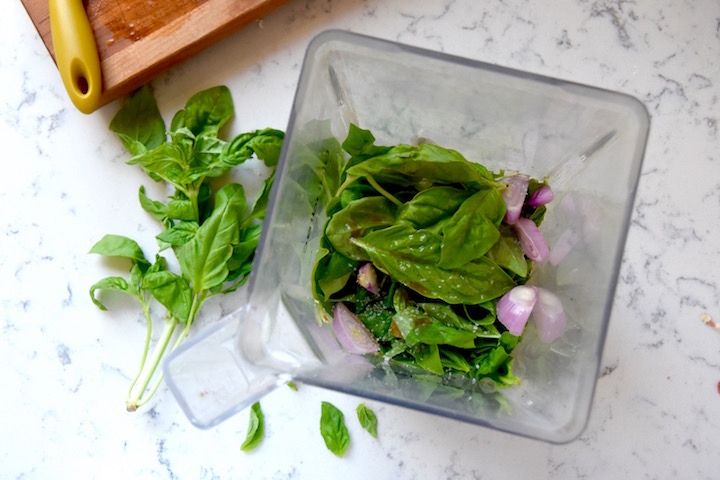 At your grocery store or farmers market, find some of your favorite heirloom tomato varieties in different colors and enjoy them on top of this salad. I usually buy extra so I have enough to snack on for the next few days as well.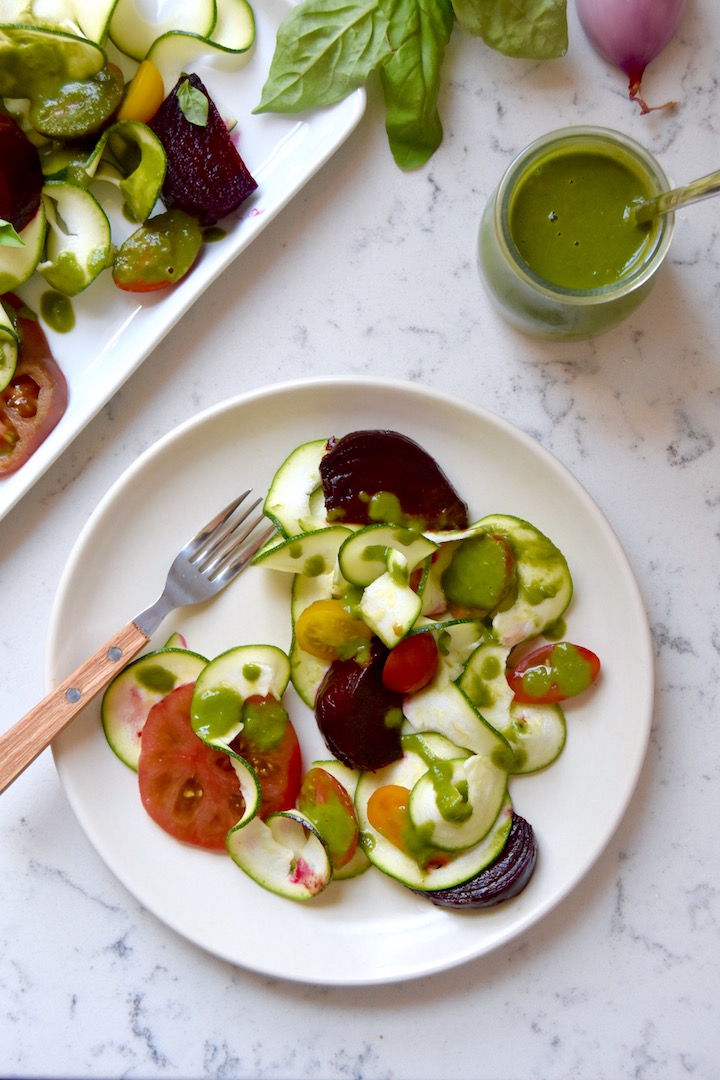 FIND TODAY'S RECIPE HERE ON MY COOKING IN SEASON COLUMN.
For more seasonal meal ideas and grocery shopping inspiration, check out my monthly Seasonal Produce Lists. Enjoy and be well!
Marisa