New to my What I Ate Series? Today, I'm sharing a recap of my summer through a general life update, the restaurants I've visited, and casual snacks and meals I've made.
I have not been the best at keeping you all updated on my personal life lately. To be honest, a big part of this is due to so much that has been changing in my life over the past few months – finishing my MPH at Berkeley, moving back out to Denver, figuring out next steps and trying to stay relaxed and sane while also working to prioritize my health and happiness.
The blog for me has always been a creative outlet, and sometimes I avoid making it more personal to avoid having to have the tough conversations of, "what are you doing once you graduate?," or "how are you holding up?". Instead, it becomes a place I fill with realistic images of delicious meals I want to share with you, and stories behind the foods that make it special.
But, truly, I want to share – because where I am headed in life is 100% based on the support I've received from so many of you – family, friends and readers – who believe that my food philosophy fits with how I view the rest of my life: make healthy delicious, make life happy and pleasurable, and don't shy away from the hard conversations.
Transitions have always been hard for me, and I know that sharing my update publicly with all of you means that I am happily past the hard stages of transition (!!). I am excited to share that this month I started a PhD program in Public Health in Denver. I am happily already doing research for a faculty member, working as a teaching assistant, and writing papers for my theory courses.
It took me a long time to fully come around to the idea that more school was a good idea for me right after finishing my MPH, but ultimately I made the decision based on the opportunities that are available here in this department for me – working with undergraduate students, pursuing questions I have that are unanswered, and figuring out how to infuse community voice into research. While I by no means have it all figured out, I already feel at home here and feel supported in what I am trying to do.
Over the next 4-6 years, it will be hard and it will change me, but I hope to continue to keep this space as my creative outlet and as a space that reminds us all to eat well, share food with the people we love, and find ways to engage deeply in our communities.
Between all that, I have focused on developing some of my favorite staple recipes for you and will share them over the coming months – things like the best zucchini loaf, my favorite granola, my go-to easy weeknight dinners, and veggie sides you'll love. I will need the inspiration during busy times just as much as you do!
Without further ado, here's some of my favorite meals as of late. To keep up in real time, follow along on Instagram.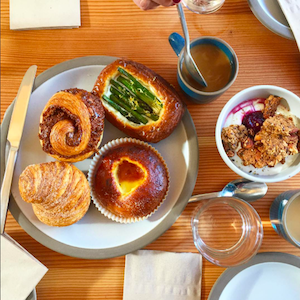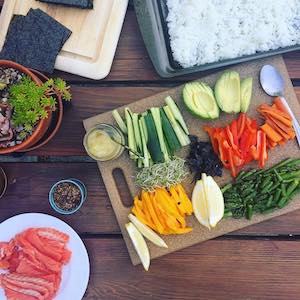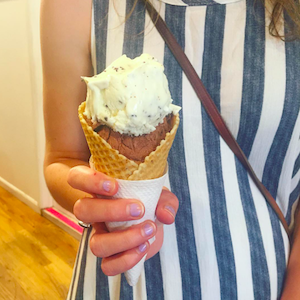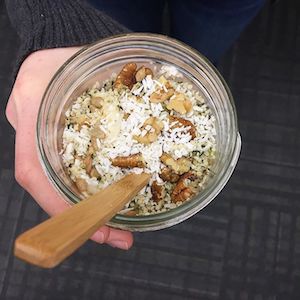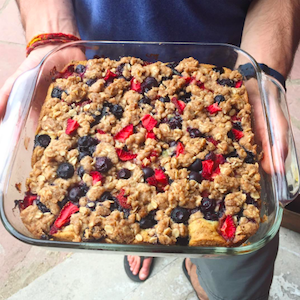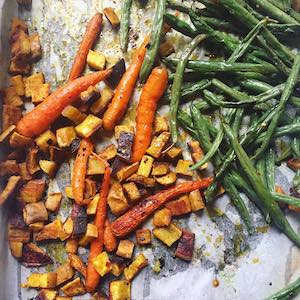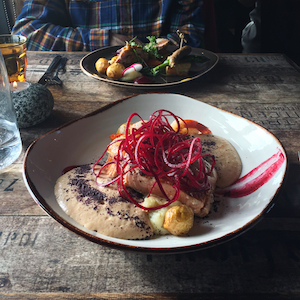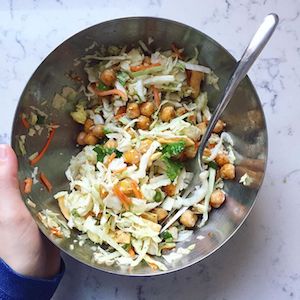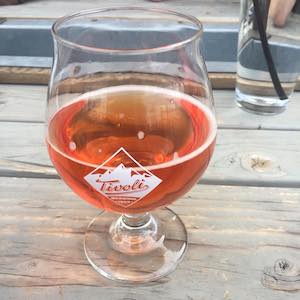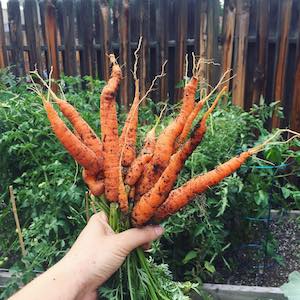 Clockwise from the top:
MPH Graduation breakfast at Tartine Manufactory in San Francisco
DIY Sushi Night with friends in Berkeley
Healthy Breakfast Pop Up I led with friends for Berkeley School of Public Health
Roasted sweet potatoes, carrots and green beans
Prepackaged Asian slaw lunch with crispy chickpeas
Carrots from the Uproot garden this summer
Sour beer with my new PhD cohort on campus (!!)
Arctic char with roasted root vegetables on vacation in Iceland
Mixed Berry Buckle for the 4th of July
Ice cream on a road trip with my mom and sister around Colorado
Be well,
Marisa