This Balsamic Grilled Chicken is a new favorite dinner recipe from our backyard meals this summer. Take a few hours to marinate the chicken beforehand and it pays off in this juicy, nicely charred grilled chicken recipe.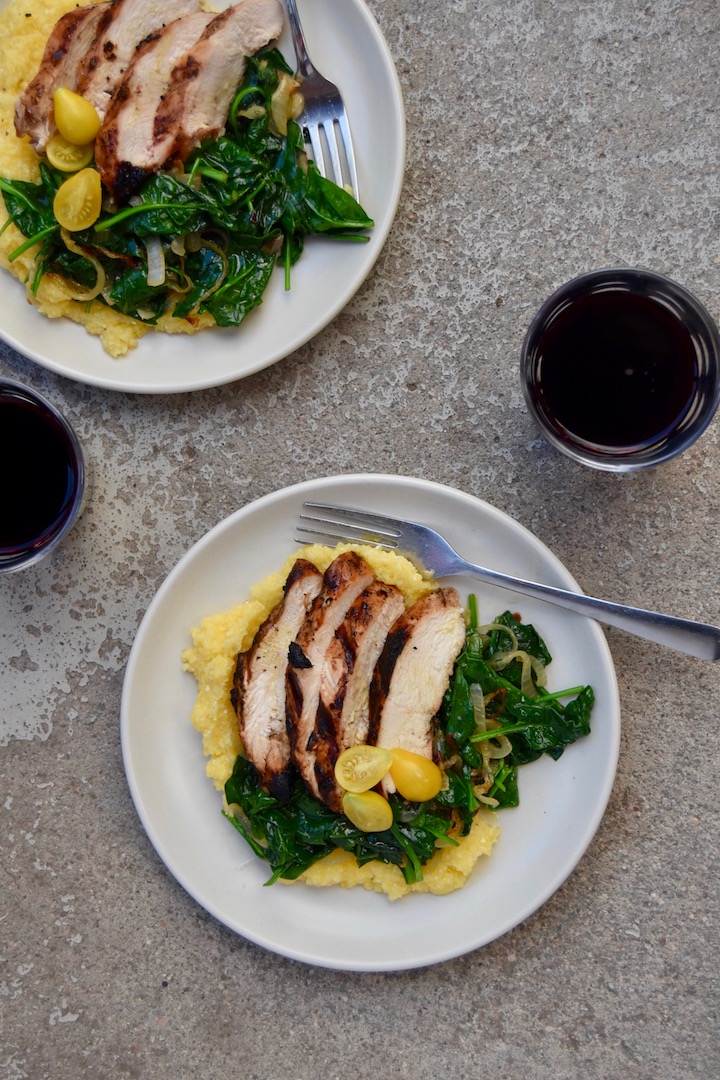 I never knew what I was missing when I didn't have a grill.
This summer, we have grilled everything from ribs to veggies to fish to chicken. My favorite new idea we keep gravitating back to is this simple chicken recipe, perfect for the chicken breasts hanging out in your fridge. With an easy marinade of pantry staples, you'll be enjoying this recipe over and over.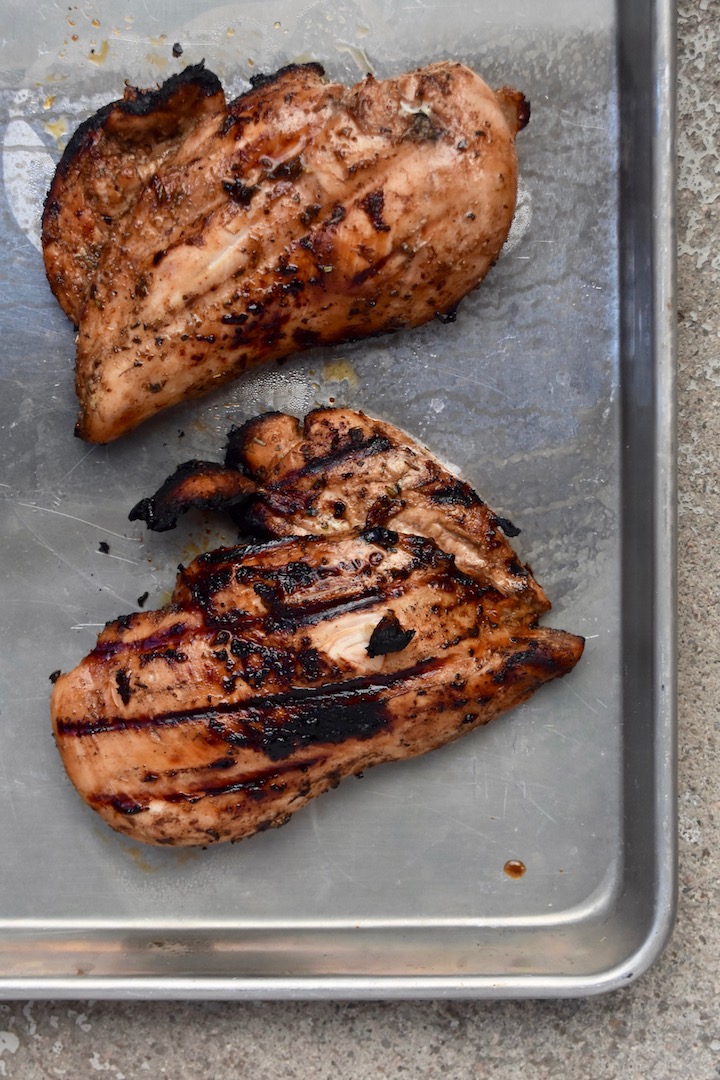 While we frequently serve this over polenta with wilted greens, as I have pictured here, it's also incredible in an orzo salad with fresh chopped veggies, served over salad, or served with hummus and a cucumber salad.
It's a versatile enough base to match whatever else you're in the mood for, with the balsamic vinegar tenderizing the chicken to perfection. I've also doubled this recipe easily for some food prep for the week, and packed it in lunches for easy protein.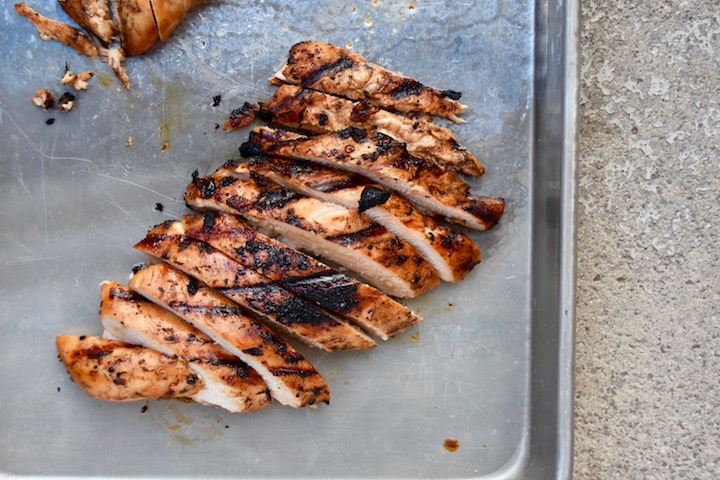 Balsamic Grilled Chicken
Author:
Marisa | Uproot Kitchen
Ingredients
2 boneless skinless chicken breasts, with or without rib meat
¼ cup balsamic vinegar
⅛ cup olive oil
½ teaspoon Italian seasoning
½ teaspoon garlic powder
¼ tsp coarse kosher salt
Fresh ground pepper and red pepper flakes to taste
Instructions
Place the raw chicken in a glass baking dish. Add all additional ingredients and allow the chicken to marinate, covered, in the fridge for 4 to 10 hours. Flip the chicken breast halfway through the marinating time, if possible.
When you are ready to grill the chicken, preheat the grill to medium heat.
Place chicken on the grill, avoiding placing it directly over the gas flame but keeping it close to the direct heat. Close the grill and grill for 10 minutes. Discard the additional marinade.
Flip the chicken onto its other side and continue grilling until cooked throughout, about 5-7 additional minutes. Chicken will be done when there is no pink meat inside and the juices run clear as you cut into it.
Allow the chicken to cool on a cutting board for 5-10 minutes before slicing and serving.
Notes
This recipe can be doubled or tripled.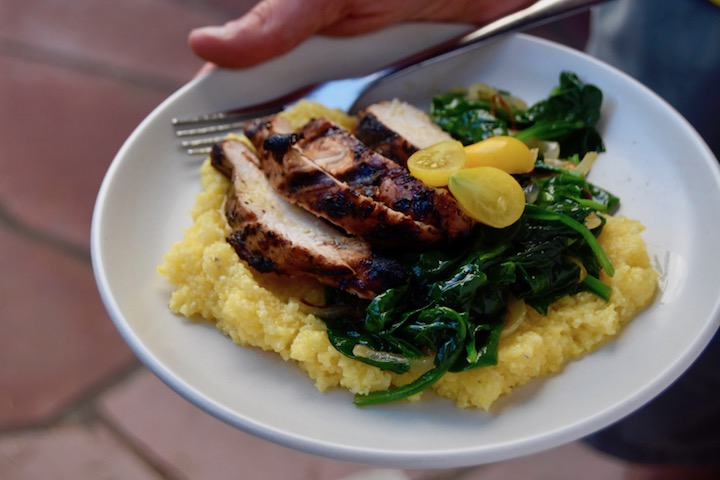 Let me know if you try out this recipe! Cheers to late summer meals.
Be well,
Marisa