This Summer Arugula Salad with Peaches and Corn is a wonderful way to enjoy late summer's bounty as a main dish or side salad.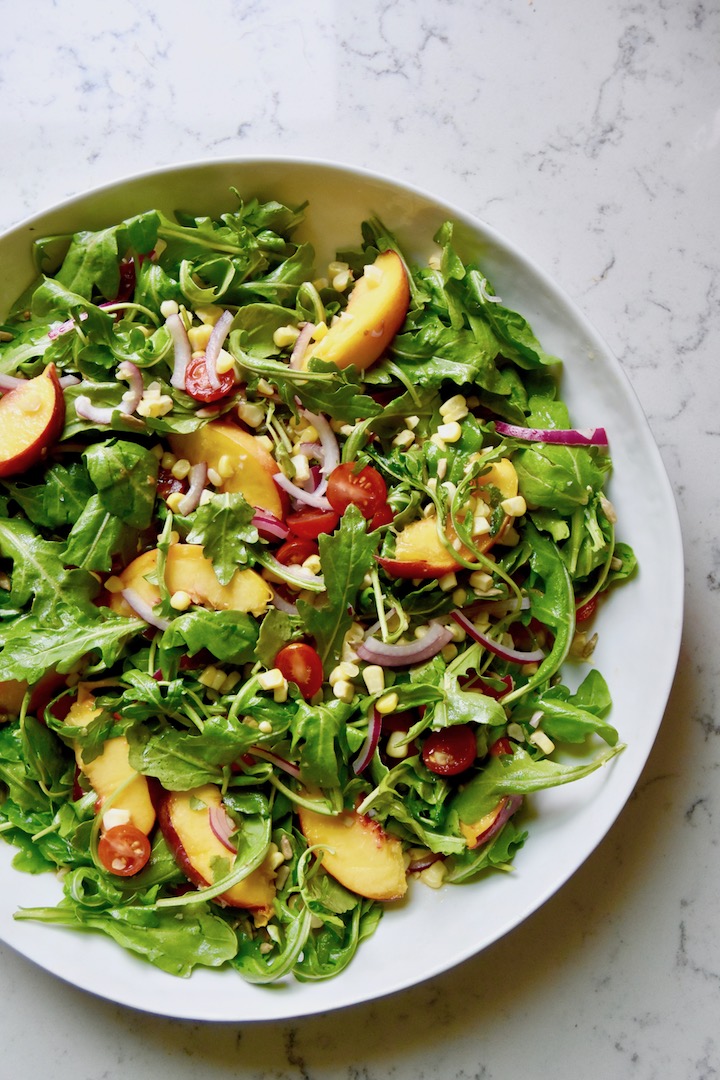 This week on the Healthy Aperture blog, for my column Cooking in Season, I'm sharing this simple Summer Arugula Salad.
The farmer's market is saying 'last call' on their juicy, sweet Colorado peaches, and in-season corn and tomatoes are abundant. I'm stocking up my tote bags with everything I can get to enjoy, and tuck away by canning and freezing. This is the time of year where I toss it all together in a salad for a simple lunch or delicious side salad for grilled chicken or pasta.
FIND THE RECIPE HERE ON THE HEALTHY APERTURE BLOG.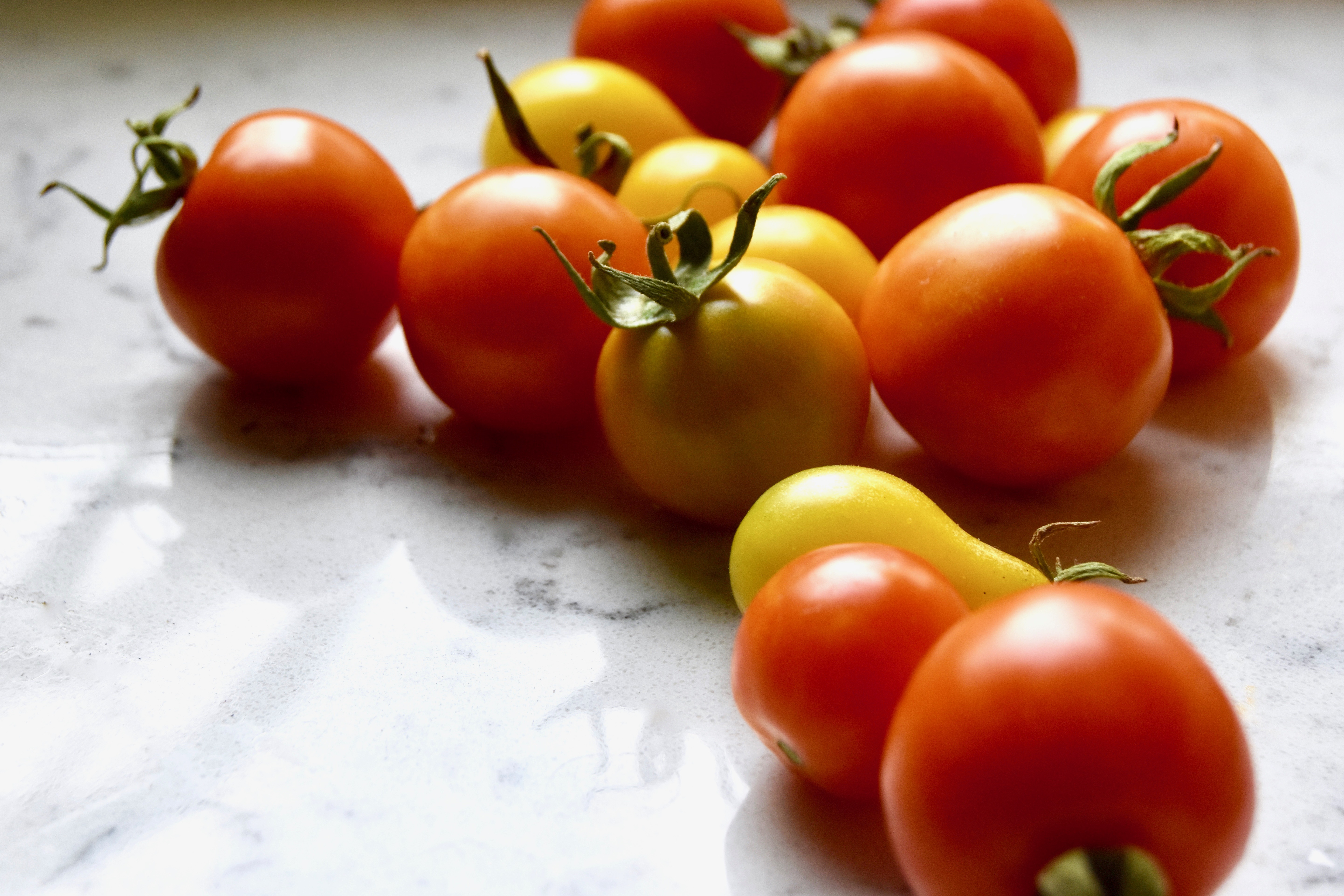 Today's recipe couldn't be easier – find the freshest, juiciest produce you can, and the flavors will shine alongside some sliced red onion, sunflower seeds, and a simple apple cider vinegar and oil dressing.
You'll whisk the dressing together first and let the chopped tomatoes, corn and red onion lightly pickle in it while you prepare the rest of the meal – this makes sure those onions don't have too much of a bite!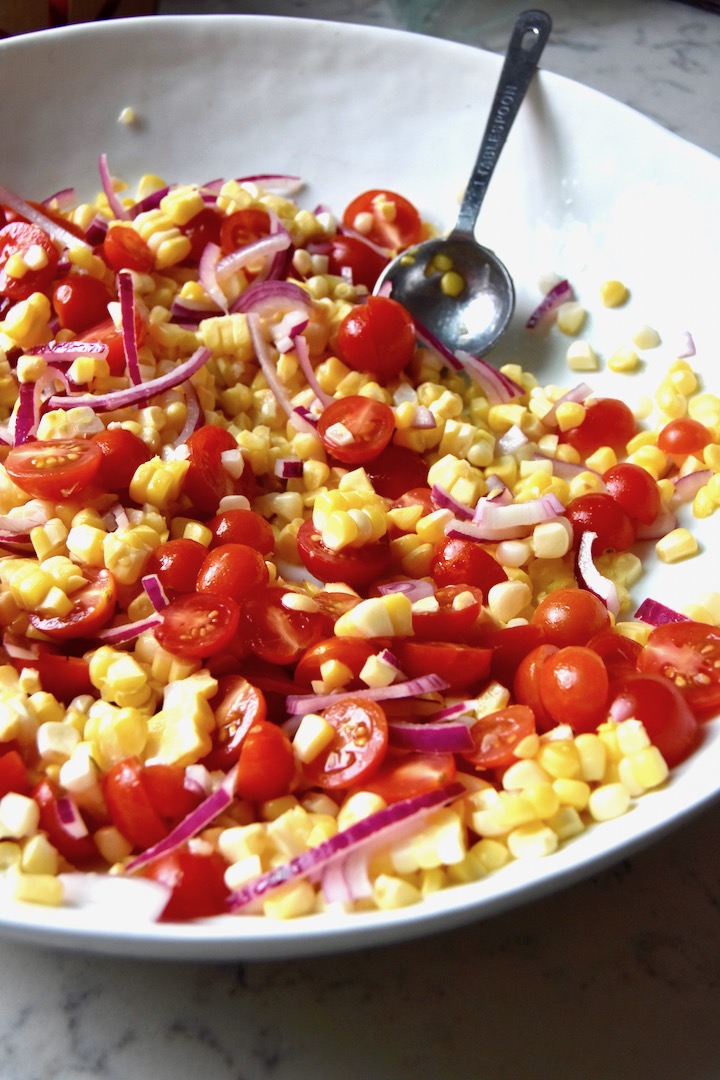 FIND TODAY'S RECIPE HERE ON MY COOKING IN SEASON COLUMN.
Cheers to the bittersweet end of summer, and I hope you are enjoying all the produce you can in the few weeks to come before we transition into fall foods.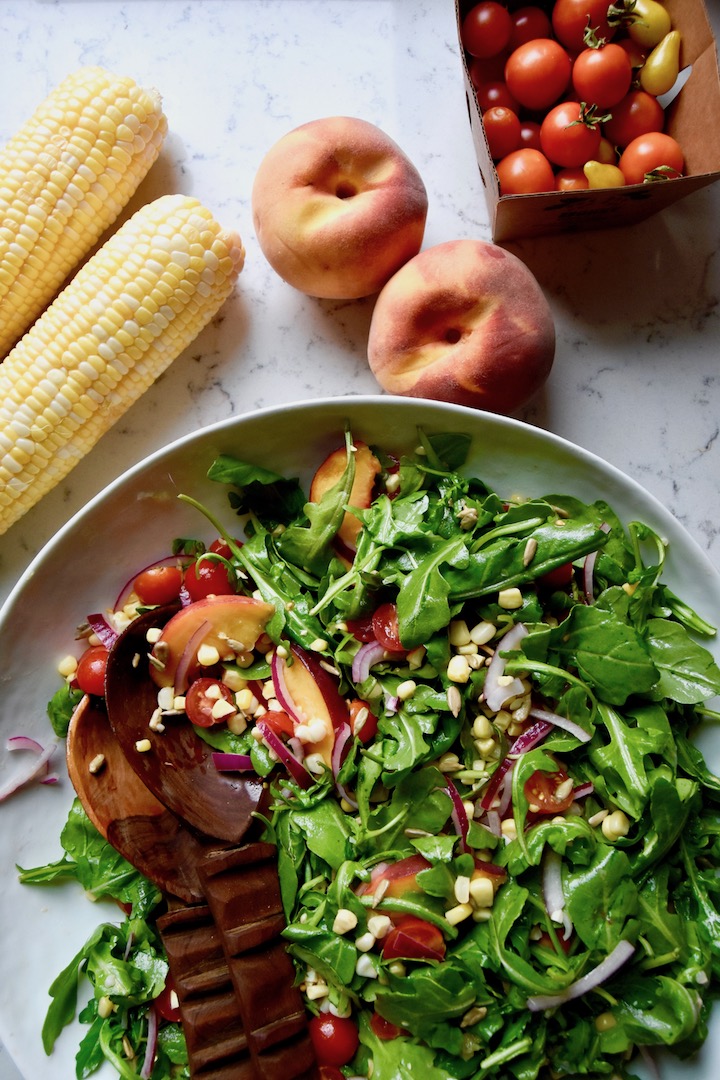 Enjoy and be well!
Marisa