These 4 Ingredient Peanut Butter Chocolate Chip Granola Bars are a quick and cheap snack recipe, made with ingredients you have in your pantry and perfect for grabbing on the go.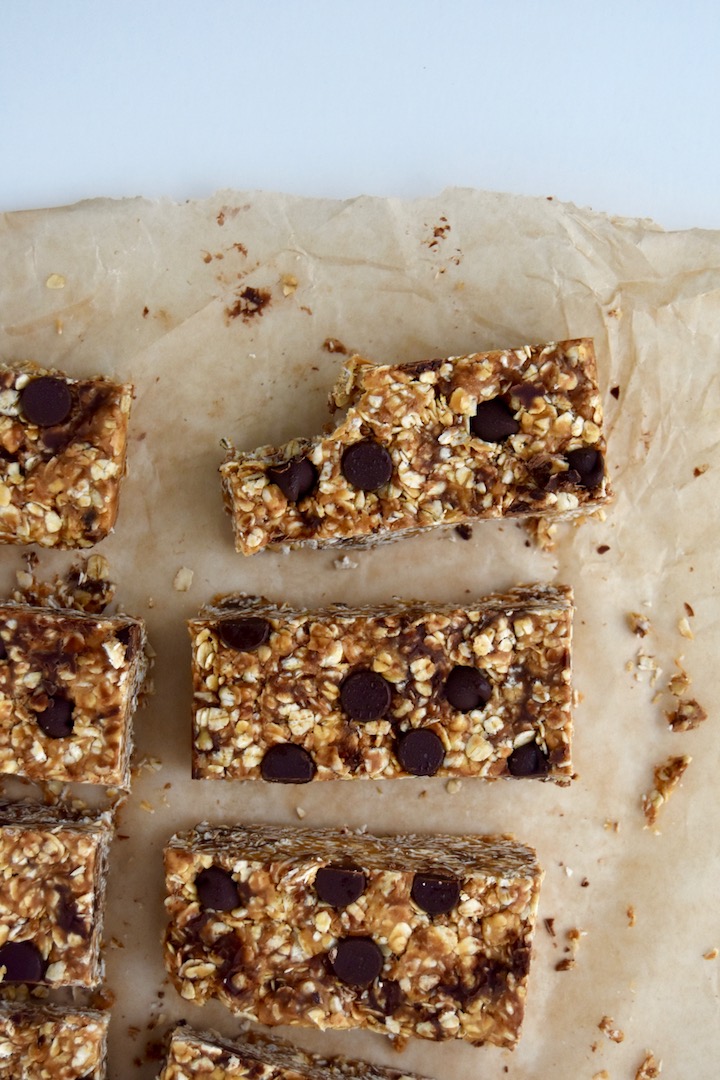 Sometimes I develop special recipes for your date night dinners or get togethers with friends. Sometimes I share my favorite quick meals using pantry ingredients. Today, I'm sharing one of my simplest recipes to date: a 4 ingredient wholesome chewy peanut butter granola bar recipe you can whip up quickly, and hits the craving for a sweet and salty snack.
While these peanut butter granola bars don't hold together without refrigeration as well as the kind you can buy in bulk from the grocery store, these peanut butter granola bars are made with wholesome ingredients: just peanut butter, quick oats, honey, and chocolate chips (oh, and salt if you use unsalted PB!).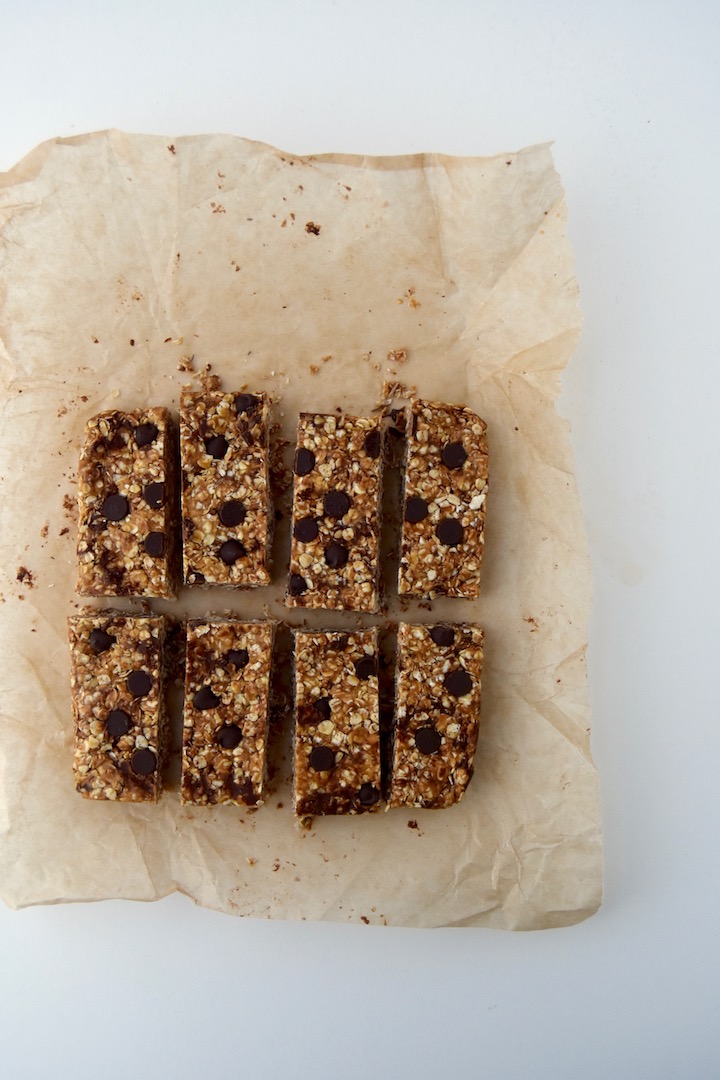 I rarely estimate the cost of my recipes, but this recipe was originally created for the UC Berkeley Food Pantry, where I volunteered last year. We created recipe cards with ingredients from the pantry that focused on being budget-friendly, low-ingredient and low-equipment. For 1 recipe of 8 granola bars, I estimate this recipe to cost $2.05 (pricing source from 2016). Even if you decide to purchase fancier ingredients or organic peanut butter, this recipe comes down to anywhere between 25 to 50 cents per granola bar. Talk about an inexpensive snack!
Don't forget to read the notes before starting with the recipe to be sure you have success. Make a double batch and freeze them for busy days!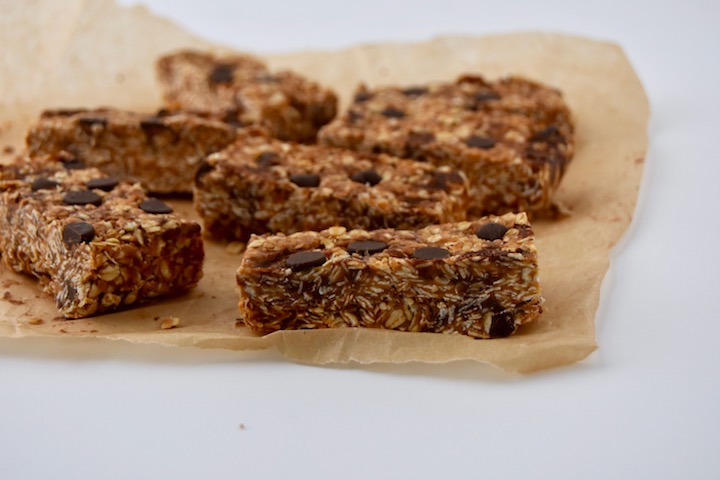 4 Ingredient Peanut Butter Chocolate Chip Granola Bars
Author:
Marisa | Uproot Kitchen
Ingredients
½ cup creamy unsalted peanut butter
2 tablespoons honey
2 cups quick oats
¼ cup semi-sweet chocolate chips
Pinch of salt (omit if peanut butter is salted)
Instructions
In a microwave-safe bowl, combine peanut butter and honey. Microwave for 20 seconds and stir together until smooth. Stir in quick oats and chocolate chips.
Cover the bottom and the sides of an 8x8 baking pan/container with a piece of plastic wrap.
Move the mixture into the prepared container, using your hands to press down firmly until flat.
Press extra chocolate chips into the top as desired and freeze for 4 hours.
Remove the bars from the freezer container and let it sit 10 minutes before slicing into 8 bars.
Wrap bars in plastic wrap. Store granola bars wrapped in plastic wrap for up to 3 months in the freezer or up to 2 weeks in the fridge.
Notes
These bars will fall apart if you skip the step of pressing down firmly to make sure everything sticks together.
Substitute any nuts, seeds, or dried fruit into this recipe for a total of ¼ cup instead of chocolate chips.
If you don't have quick oats, you can pulse rolled oats in a food processor or use a knife to coarsely chop them before proceeding with the recipe.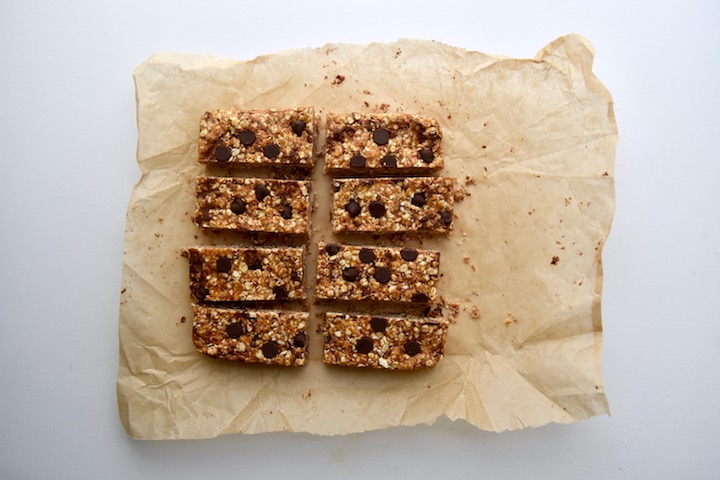 Be well,
Marisa