This Slow Cooker Mulled Apple Cider is the perfect hot beverage for the winter months. It's packed with spices and unfiltered apple juice, and can simmer on the stovetop or in the slow cooker for a few hours to make your home smell amazing.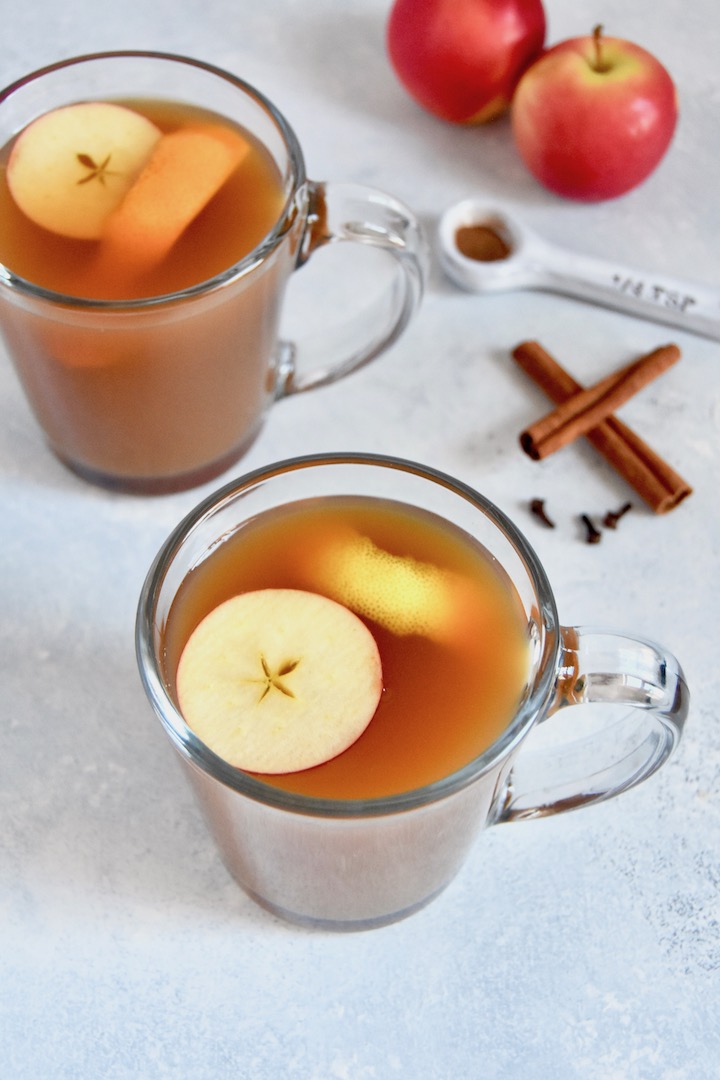 Disclosure: This post is sponsored by Sprouts. I was compensated for my time, and all opinions are my own.
I am home in Portland for Thanksgiving, and this slower week marks the beginning of the holiday season.
For many, this is the busiest time of year for balancing social engagement with work demands. While I am grateful to have a more flexible schedule this year, and to be on a student schedule again, I acknowledge that not all of us have the ability to deck the halls and prepare giant feasts for our friends and family.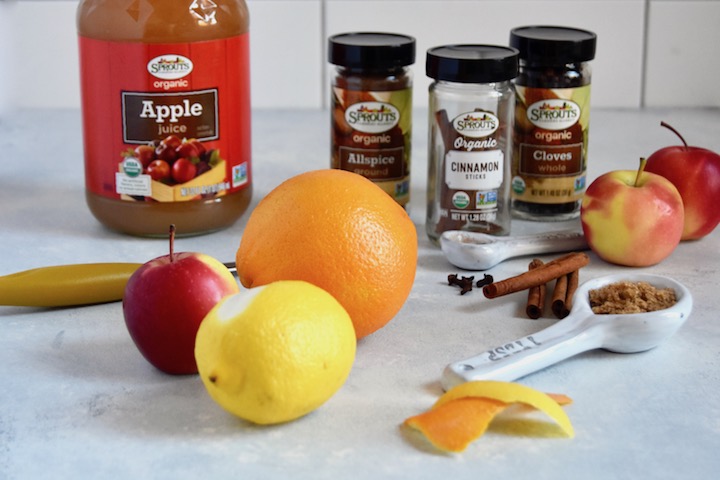 That said, this season is a magical time for get togethers, and I turn to some of my favorite recipe standbys for these types of events.
There is nothing better than offering guests the option of a spiced hot beverage for an afternoon or weekend get together, with the option of spiking it with their favorite booze.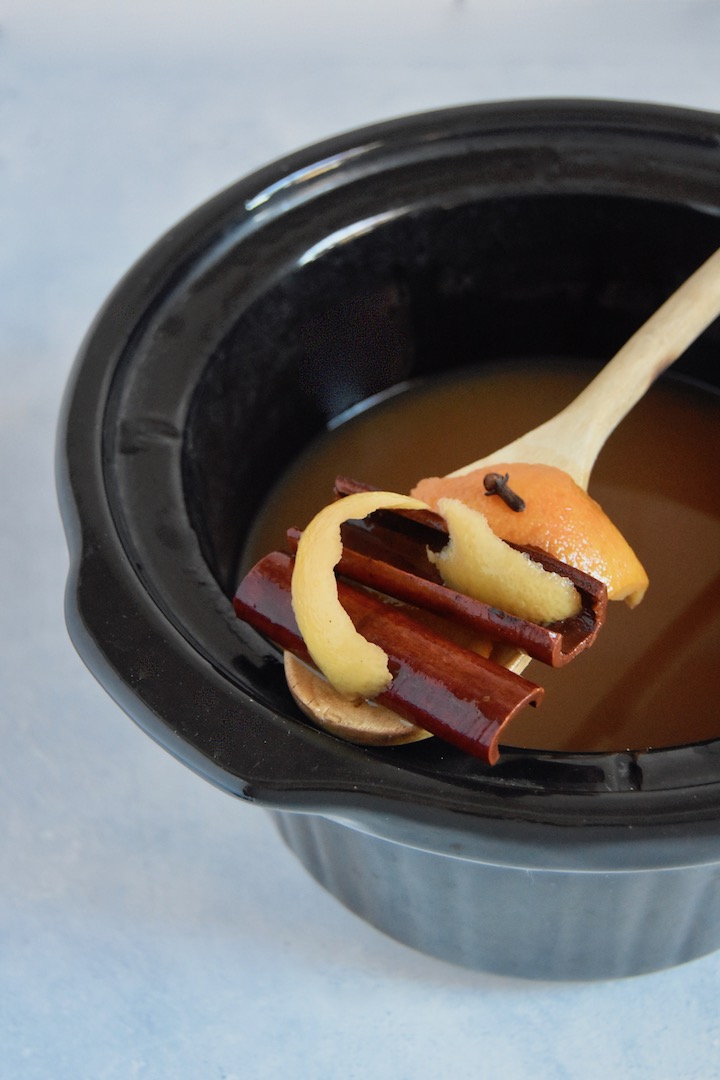 This recipe is designed as a slow cooker recipe, so you can set it and leave it to do its spice-infusing thing while you take care of more important things – grocery shopping, take out ordering (because sometimes we need to balance homemade with convenience), laundry?
Not only does it make your house smell amazing, but it's a hands off, special drink that puts a little more love and coziness into your day.
If you're feeling last minute about it, too, I've included in the notes how to do it on the stovetop.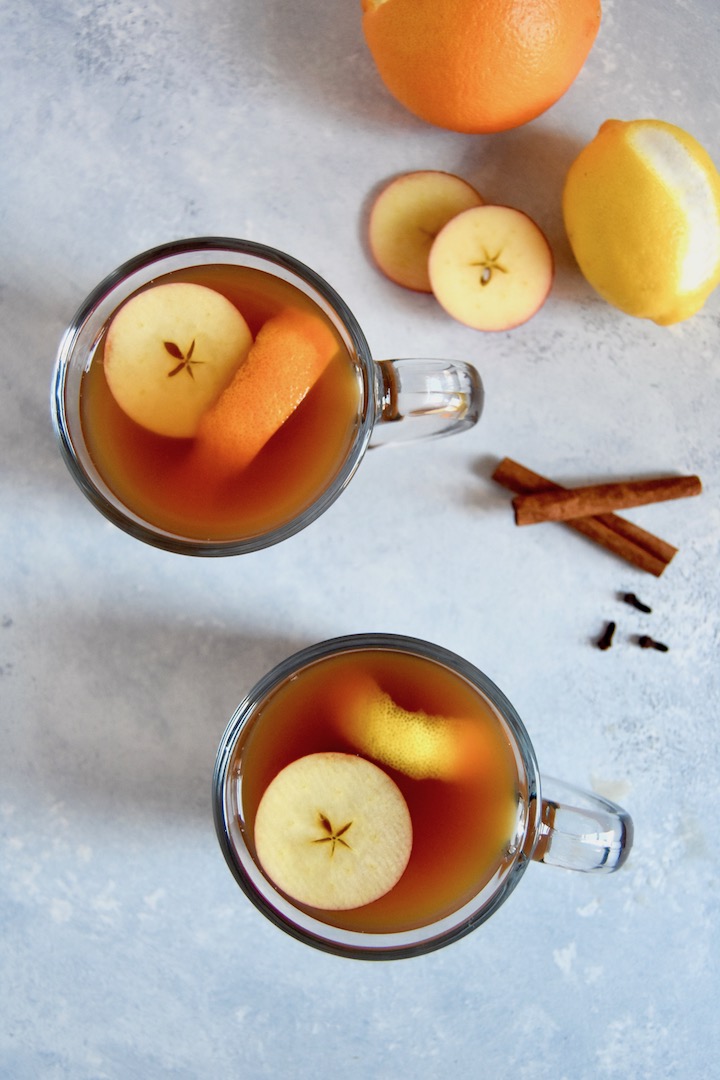 Slow Cooker Mulled Apple Cider
Author:
Marisa | Uproot Kitchen
Ingredients
64 ounces unfiltered apple juice
3 cinnamon sticks
4 whole cloves
⅛ teaspoon ground allspice
1 orange, peeled and juiced
1 lemon peel
Optional: 1-2 tablespoons brown sugar
Optional: Rum or bourbon, for serving
Instructions
Combine apple juice, cinnamon sticks, cloves, allspice, orange peel, orange juice and lemon peel into the slow cooker.
Set the slow cooker on high for 3 hours or low for 8-10 hours, covered.
Strain the spices out of the mulled apple cider. Taste the drink and adjust sweetness to taste with brown sugar if desired.
Serve hot, and add a splash of rum or bourbon if desired to spike the drink.
Notes
This recipe can simmer on the stovetop in a large saucepot for 40-60 minutes if you prefer it to the slow cooker. A lengthier cooking time allows for more spice to infuse, so taste and adjust accordingly.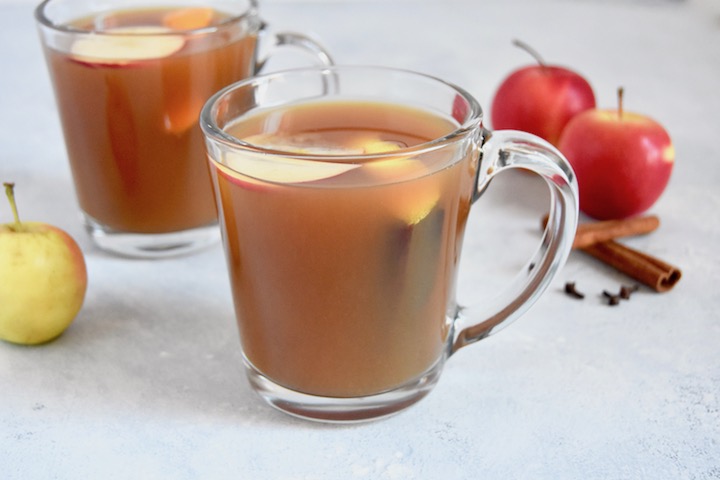 Enjoy and be well,
Marisa