These Nut Butter Cookie Bars are a small batch treat made in a loaf pan, perfect for whipping up when the craving for a sweet baked treat arises.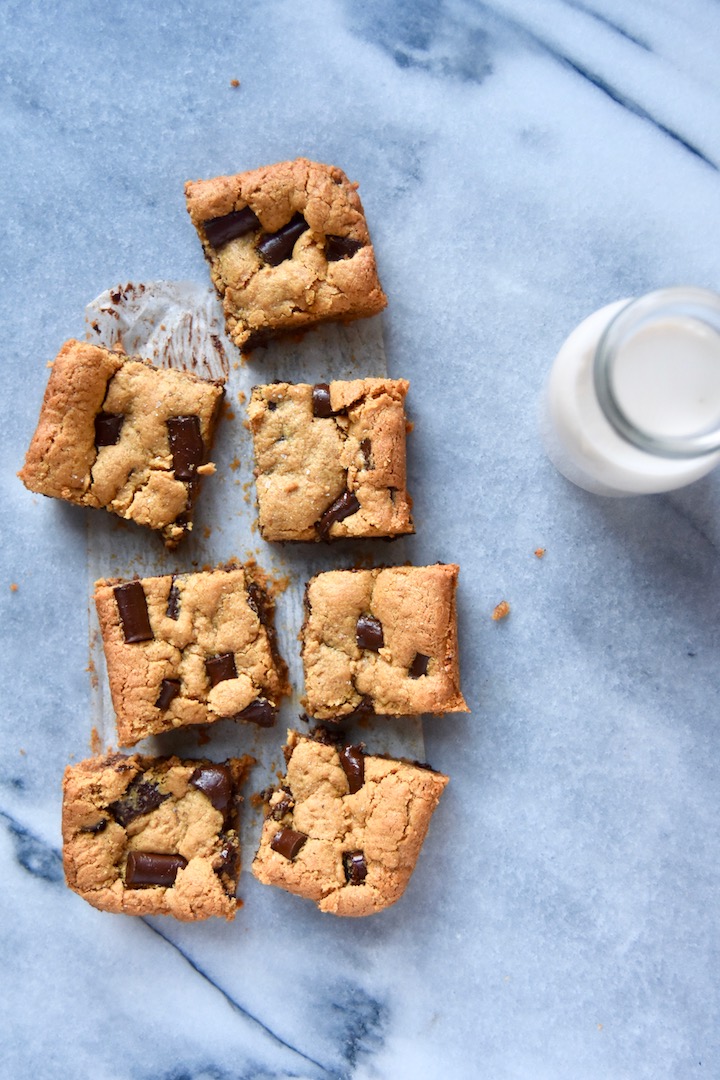 So… who wants a cookie?
'Tis the season for everything merry and sweet, and I sought out to create a cookie bar version of some of my favorite flourless 
peanut butter cookies
and
trail mix cookies
, packed with nut butter and a simple ingredient list.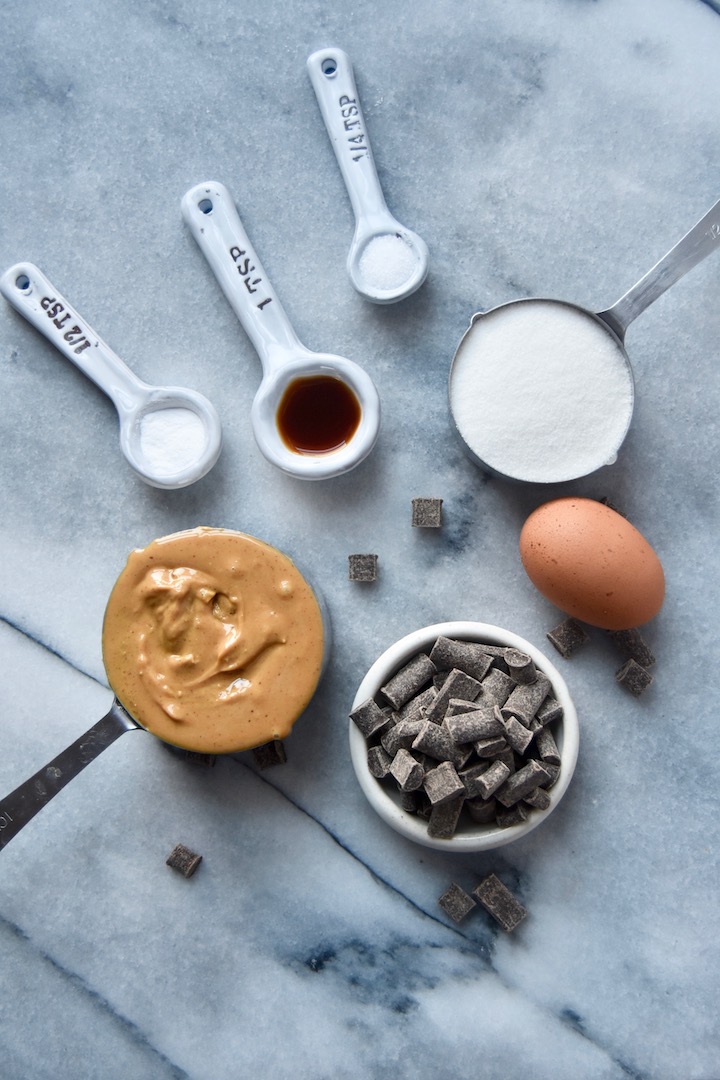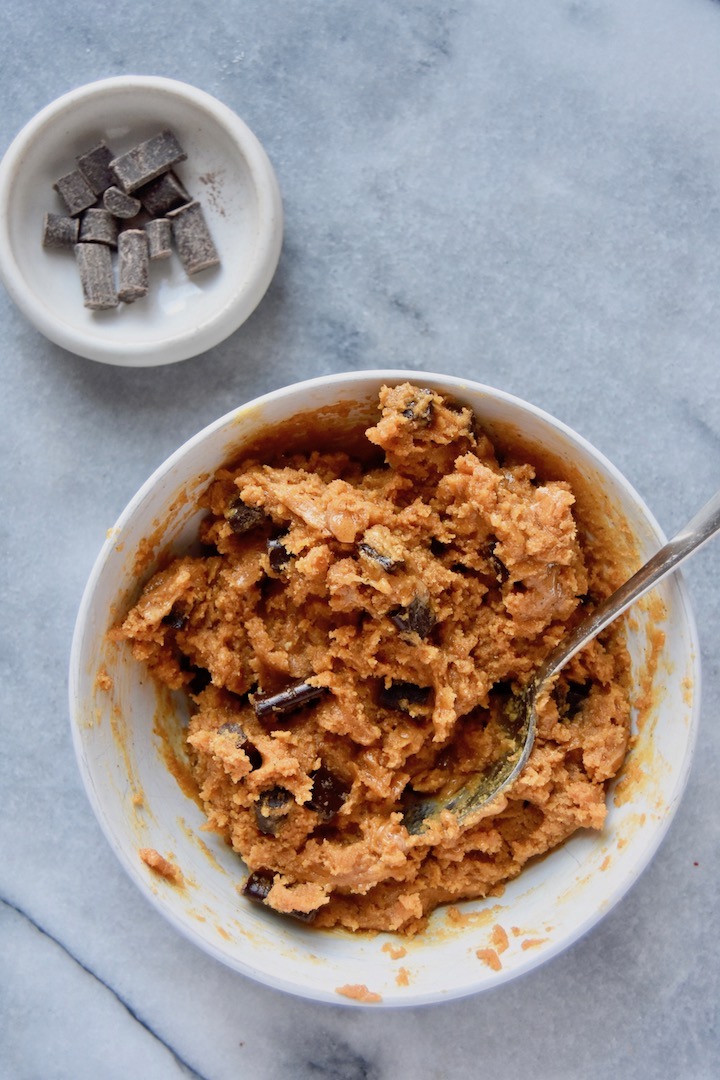 These Nut Butter Cookie Bars are made with a base of nut butter, sugar, and egg, and flavored with some vanilla and salt. They taste like your perfect chocolate chip cookie if you make them with cashew butter or almond butter, and if you make them with peanut butter, be ready for a decadent chocolate peanut butter treat!
I created this recipe for the Healthy Aperture blog, so click over to my Cooking in Season column for the recipe right here.
After a quick trip in the oven, these come out gooey in the center and crispy on the edges. Let them sit for a bit to firm up (unless you love gooey hot cookies!), and they're much easier to slice and remove from the pan.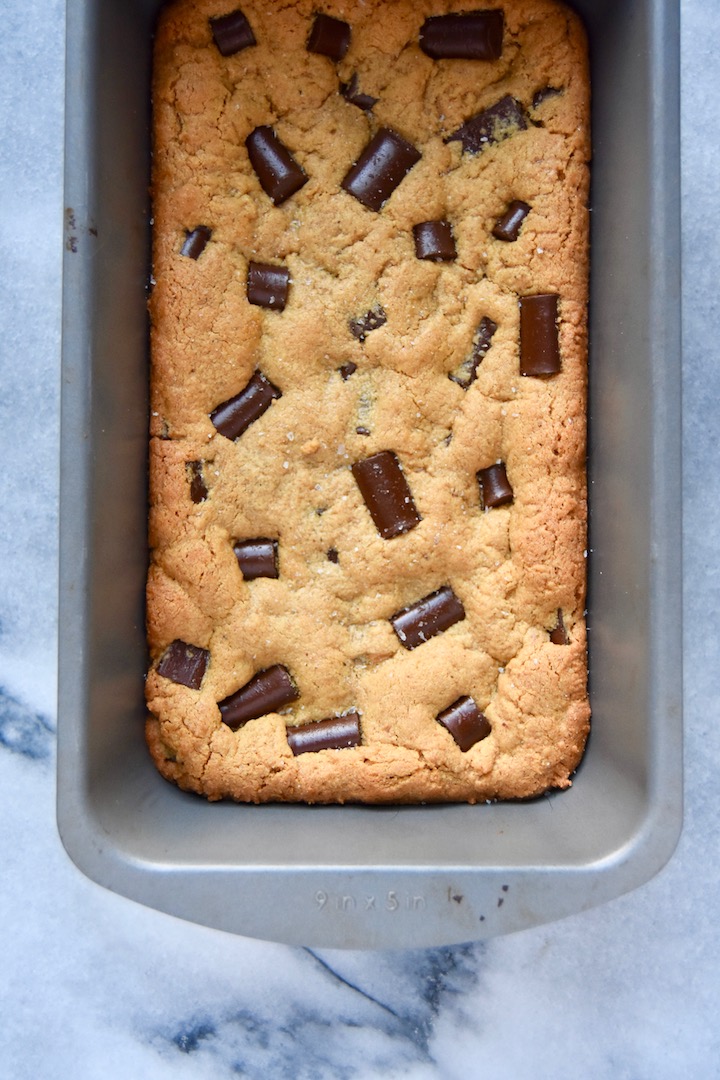 Pro tip: If you can get them to last, they really firm up and become almost fudgy after hanging out in the fridge overnight, if you are planning to box them up for others.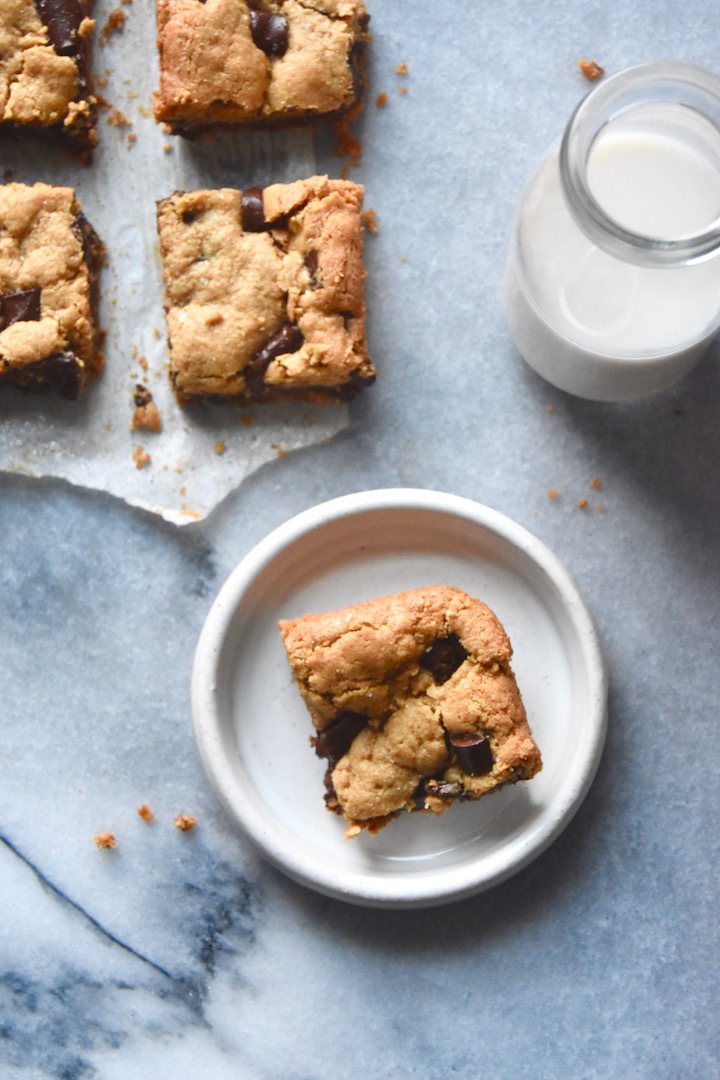 I hope these become a staple in your kitchen as they have in mine.
It's the perfect sized dessert to make for your family, for a dinner party with friends when you don't want a ton of leftovers, or when you want to do random acts of kindness and surprise a neighbor with a plate of treats!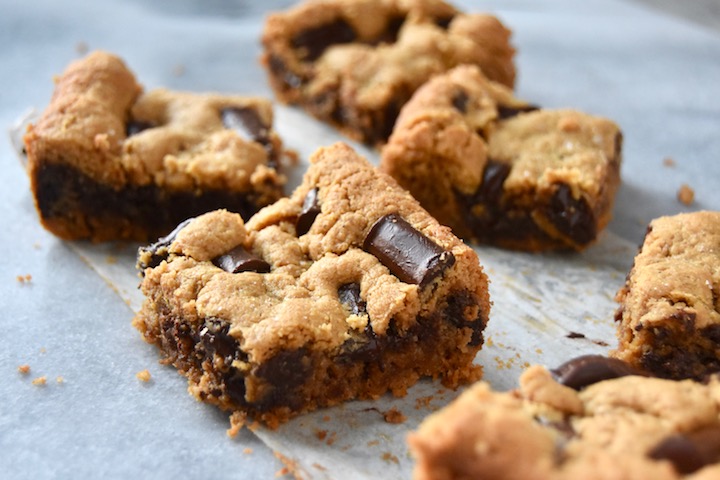 Enjoy and be well!
Marisa