Have you ever roasted garlic cloves in the oven? This simple technique creates a nutty, buttery garlic spread that is perfect for spreading on rustic bread or sandwiches, mixing into pasta, covering baked chicken or fish, or as the base for soups and stews.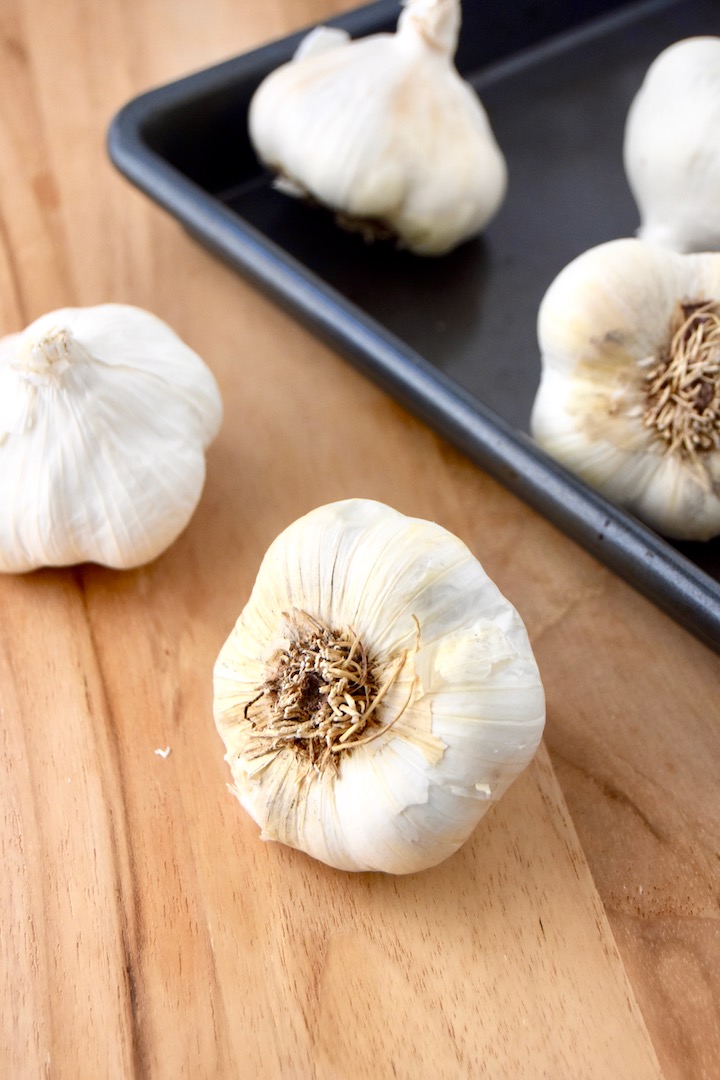 Hi all! I'm popping in this week to share a simple How To tutorial for roasted garlic. While many of you have probably done this before, I want to be sure that no one is left out on this secret to turning garlic into a flavor bomb for your meals.
So, what are the steps? First, you need a bunch of heads of garlic. You cut off the tops of them to expose the garlic cloves (pictured below). Place them in a large piece of tinfoil and drizzle a ton of olive oil on top. Pinch up the tinfoil into a tight package and send the garlic off into the oven for its sauna experience.
How do you know they're done? The papery skins will shrink back a bit and the garlic cloves will be soft and creamy inside. All you have to do is squeeze from the root-end of the garlic until the cloves come out to use and enjoy the roasted garlic.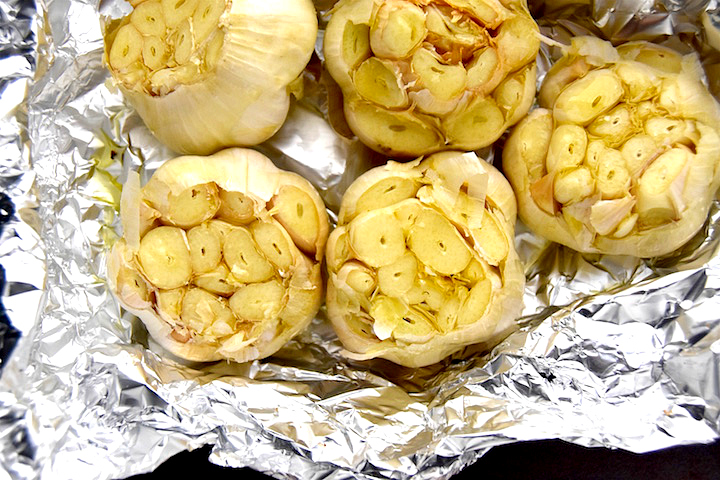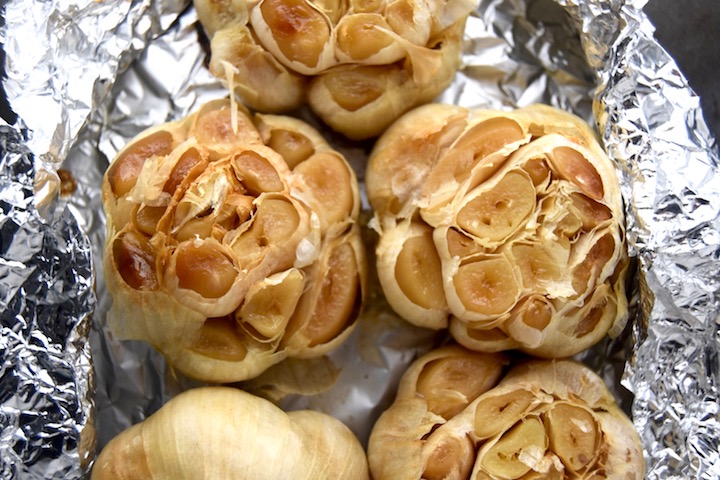 How To: Roasted Garlic
Author:
Marisa | Uproot Kitchen
Ingredients
Heads of garlic
Olive oil
Instructions
Preheat the oven to 400 degrees.
Cut off the tops of the garlic heads to expose the cloves. Set them on tinfoil in a pan, root-side down, and generously drizzle olive oil overtop (see notes). Crimp closed the tin foil to hold in the heat.
Roast the garlic for 30-35 minutes, or until a fork easily pokes straight through the garlic heads.
Allow the garlic to cool almost fully. Use your fingers to squeeze the roasted garlic out of its papery skin. Store in an airtight container in the fridge or freezer and add to recipes.
Notes
For roasting garlic, pick larger heads of garlic with flatter bottoms, if possible. You can wrap heads of garlic individually in tinfoil or wrap 3-5 in the same piece of tinfoil, ensuring that it is crimped up tight to avoid steam escaping.
The garlic can last in your fridge for up to a week, with the roasted cloves stored in an airtight container in the fridge. I prefer to mash them after roasting, when they have cooled a bit, and freeze them in small plastic bags or containers to pull out when I'm making a meal and want some nutty, buttery pizzaz.
Looking for ways to use roasted garlic?
Be well,
Marisa