Hello and welcome to my kitchen on the internet. 
My name is Marisa, and I'm a home cook using whole ingredients, a lover of meals with friends and an urban garden enthusiast.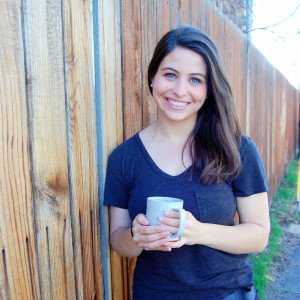 So, what's my story?
It begins the way most do – in 2012, I began working full time, and had no creative outlet at my job or in my free time. I'd commute for an hour to and from work, thinking about how I wanted to change – I wanted to be feel more inspired, feel more passion, and connect with others around food.
Having time when I got home from work, I started to experiment in the kitchen, cooking recipes from blogs I loved to read while I sat on the train. They inspired me to start cooking with ingredients like quinoa, whole wheat flour, and chickpeas – diversifying what I knew how to cook, all while managing on a budget. From there, I began to teach myself how to create variations on these recipes and started to learn the methods for cooking without a recipe, from scratch.
I started this website in 2012 as a journal of my cooking experiments to share with others, and I hope that it inspires you to try something new and get excited about wholesome cooking with healthy ingredients. Read more about Uproot Kitchen here.
Looking for recipe ideas? Check out my Recipe Index.
 New around here? Here are some meals I keep on rotation:
Here are some of my favorite snacks:
When I'm not developing recipes, I am a full time PhD student at CU Denver studying public health and working as a teaching assistant and a research assistant. In my downtime, you can find me digging in the dirt in my backyard or traveling.
Disclaimer: I am not a Registered Dietitian. The recipes and advice I share are based on what works for my body, but may not work for you and your family. Please consult a doctor or an RD before making changes to your diet.
Keep in touch!
Instagram | Facebook | Pinterest
Marisa